'Best lecturer' honour from students for St John's Law Fellow
"I am immensely grateful for Dr Gardner's personal and academic support throughout my time studying Law"
A group of Cambridge Law students has awarded a 'best lecturer' accolade to St John's Fellow Dr Jodi Gardner.
The Cambridge Law 'Facul-Tea' dished out 'The Trial by Jury Award for the Best Lecturer' to Dr Gardner at its virtual awards night on 25 July. Dr Gardner, Director of Studies for Law (Part IA) and College Associate Lecturer in Law, was delighted to be recognised by her students, especially during the pandemic. She said: "It has been such a hard year, and - like so many other academics - I really struggled with the challenges of recording online lectures. I was therefore incredibly surprised and exceptionally humbled to receive this endorsement.
"Teaching my wonderful students at St John's and the Cambridge Law Faculty is a reward in and of itself, but it was just lovely to receive recognition of the time and energy that has gone into the lectures this year."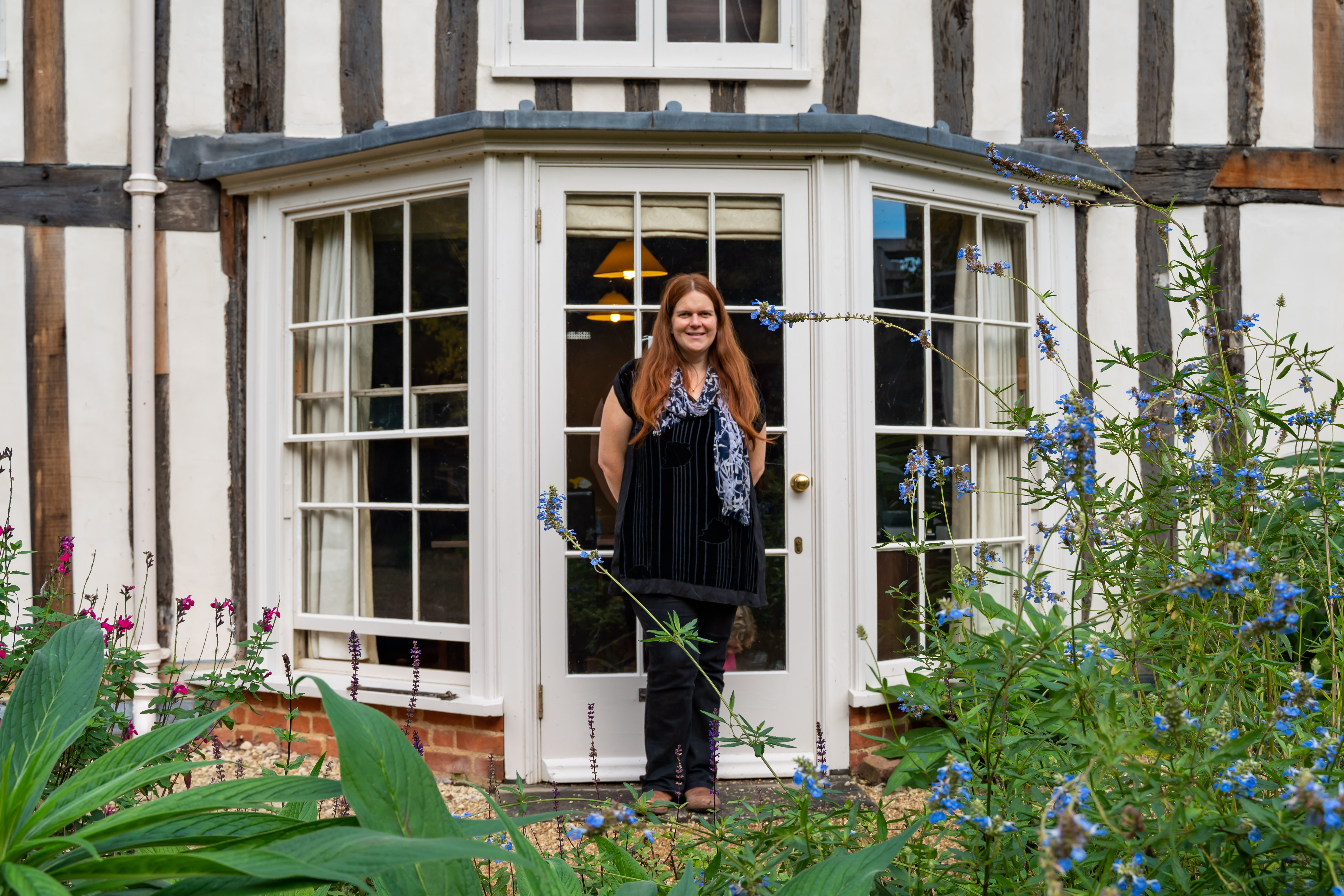 The Facul-Tea Facebook group is a place for Law students across the University to share their thoughts and discuss their studies. It has no affiliation to the Cambridge Law Faculty nor the Cambridge University Law Society. 
A member of the Facul-Tea admin team said: "The Facul-Tea awards are student-voted awards which began during the Covid-19 lockdown last year. The Facebook page was set up earlier that year while in lockdown and we have since seen it grow to engage with Law and non-Law students across all year groups."
The Cambridge Law Facul-Tea Awards 2021 are described as 'just a bit of fun' on the page, with students free to nominate whoever they wanted from the Cambridge Law community in a number of categories. 
Jordhi Nullatamby, an undergraduate at St John's who will be starting her final year of the Law Tripos in Michaelmas Term, is one of Dr Gardner's students. She said: "It was such a privilege to have been taught by Dr Gardner for Contract Law. Her expertise in Private Law is inspiring and it is clear that she wants us all to do collectively well in the subject. Jodi brought Contract Law to life for me, and I am immensely grateful for her personal and academic support throughout my time studying Law."
Dominic Li, a Law Affiliate Student at St John's, added: "I was lucky enough to have had Dr Gardner for two of my subjects last year, and both her supervisions and lectures were absolutely terrific. I was constantly amazed by her combination of knowledge and enthusiasm, which managed to shine through despite the remote format of teaching. I feel very grateful to be studying Law not just at Cambridge, but under the amazing supervisors at St John's."
The Facul-Tea spokesperson added: "We hope to continue these awards as they are a lot of fun to run and give out. In a year with so much distance, we have found they have been a great way to bring the Law community together and celebrate the people that make the Law community what it is."
Dr Gardner, who was also shortlisted in 2019 for the Cambridge Students' Union Student-Led Teaching Awards, said: "This award was a complete surprise until my phone started buzzing on the night of the announcements. I was exhausted after celebrating my four-year-old's birthday, so to hear that I had won a student-led and -voted award was a perfect way to end the weekend."
Studying Law at St John's College
Published 4/8/21