Benjamin Hall Kennedy: Latin guru
A Fellow and Lecturer at St John's, Kennedy is best known for his Latin grammar books.
Benjamin Hall Kennedy was born on 6 November 1807 in Summer Hill near Birmingham. Benjamin was educated at Shrewsbury School, and St John's College, Cambridge. He became president of the Cambridge Union in 1825, and was elected Fellow and lecturer in Classics at St John's College in 1828, taking Holy Orders the following year.
In 1836, he returned to Shrewsbury as headmaster and stayed there until 1866. In 1867, Kennedy was elected Regius Professor of Greek at Cambridge and appointed a canon of Ely Cathedral, serving in both posts until his death. He was the author of Public School Latin Primer and Public School Latin Grammar which were both published in 1879 and were used in almost every English school for many years. Kennedy was elected an Honorary Fellow of St John's College in 1880.
When he died on 6 April 1889, he was buried in the Mill Road cemetery, Cambridge.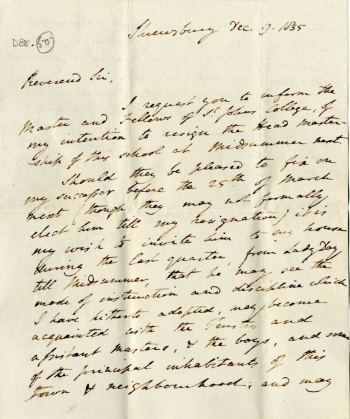 Kennedy's letter of resignation from Shrewsbury School (1835)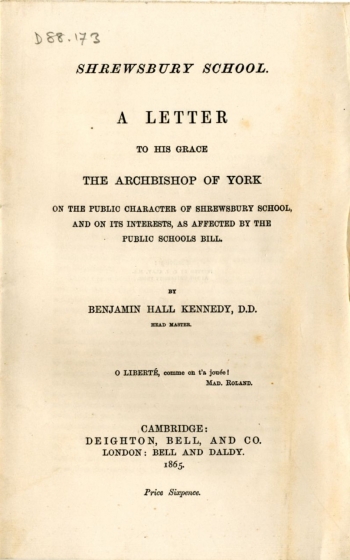 Printed circular (1865)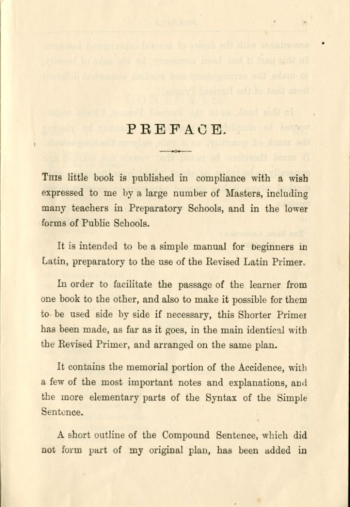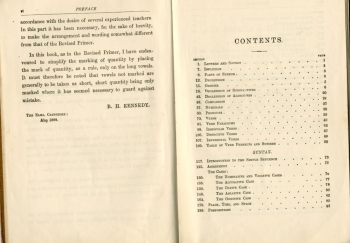 Preface to Kennedy's Latin Primer (1924)