Athletes from St John's in the running for University Sports Awards 2022
The Sporting Moment award celebrates 'those unforgettable moments that live long in the memory after graduation'
A winning ice hockey goal and Boat Race victory are among the historic achievements that have propelled students from St John's onto the University of Cambridge Sports Awards 2022 shortlist.
The annual Sports Service awards, which began in 2019-2020, share and celebrate the success of the University sports clubs and those individuals within them and there are seven categories: Sporting Moment of the Year, Club of the Year, Outstanding Contribution, Sports Club Personality of the Year, Sports Person of the Year, Team of the Year and Unsung Hero.
The Men's Ice Hockey Varsity winning goal by Martin Limbäck-Stokin, a fourth-year student medic at St John's, is one of four victories shortlisted for this year's Sporting Moment of the Year Award. Also shortlisted is the Women's Lightweight Boat Race victory, which saw fellow fourth-year St John's student Gemma King and her crew mates claim a new record for the Cambridge University Boat Club.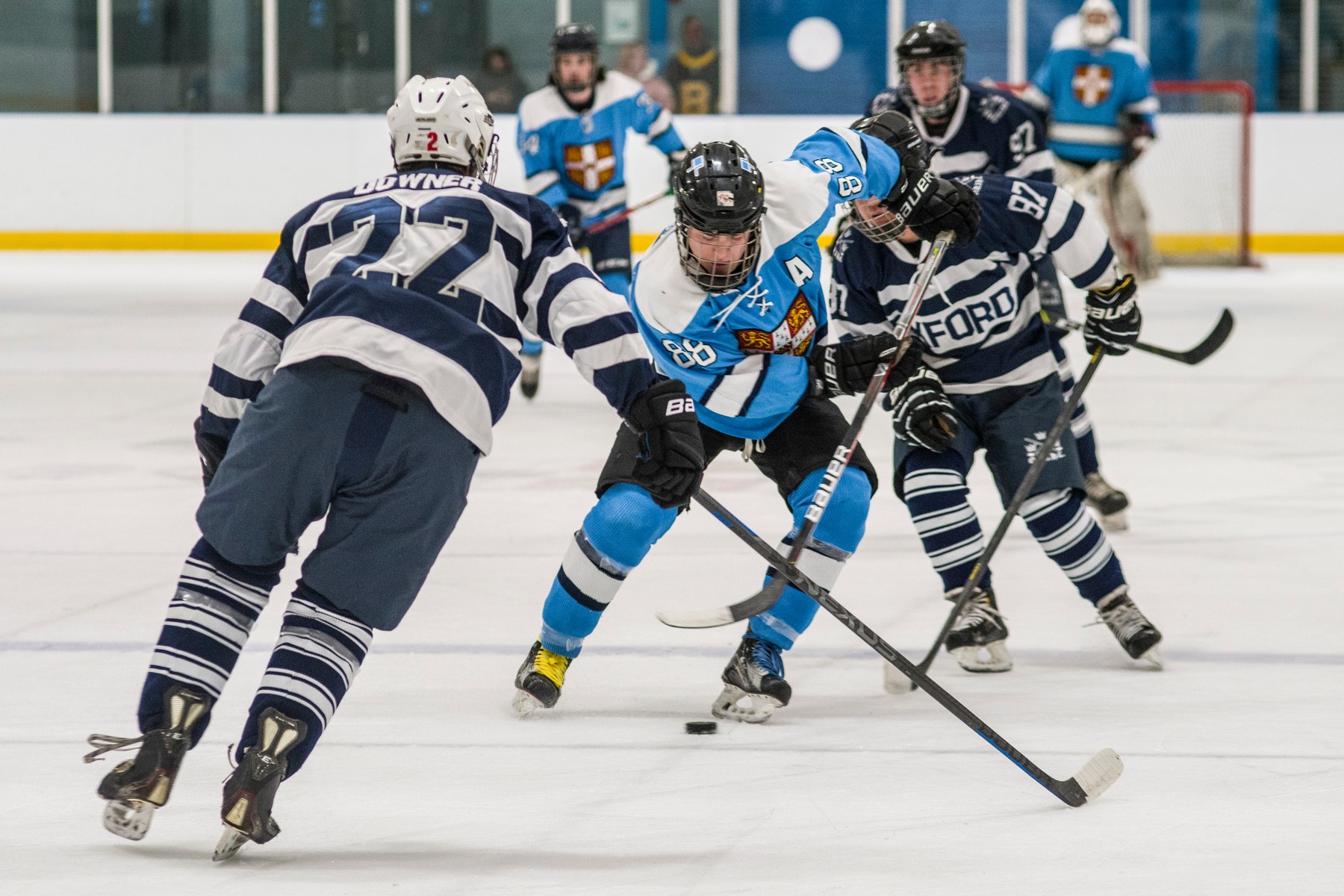 According to organisers, the Sporting Moment award celebrates 'those unforgettable moments that live long in the memory after graduation'. The nomination for Martin's winning goal captures the excitement and adrenaline of the men's ice hockey match: "It's the final period in a tense game which has had everything so far – the home crowd are cheering Cambridge on as they press towards goal but Oxford are giving as good as they get in an end-to-end match.
"As the clock ticks down with four minutes left, Martin Limbäck-Stokin winds up a rocket that crashes in off the crossbar to put Cambridge into a 3-2 lead. The goal will be remembered as one of the best in Ice Hockey Varsity history!"
The CU Lightweight Women's Blue Boat crew won the 2022 Interactive Investor Lightweight Boat Race against Oxford on 20 March in a time of 19:59:53, to make a hat-trick of victories in the last three years.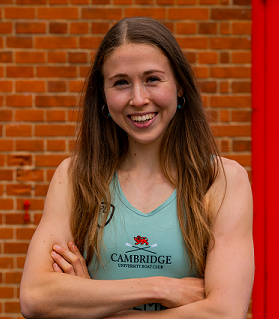 The award nomination says: "A comprehensive victory for Cambridge in a show of pure boat race brilliance!
"This year's Lightweight Women's Blue Boat managed to beat Oxford by 15 Lengths (47 seconds) in their boat race, which has never happened before in a clean race, while beating the course record by 3.5 minutes! This race has already gone down in history as a spectacular display of Lightweights women's rowing." 
Crew member Gemma, who is studying Natural Sciences, said: "It's a real honour to have been shortlisted for the CU Sports Awards Sporting Moment of the Year. We all put in so much hard work throughout the season and to win our boat race by 15 lengths and set a new course record was just amazing! It would mean a lot to win this award as we all really came together in our race and achieved something that we never expected."
The winner of the Sporting Moment of the Year Award is decided by public vote, which ends on Thursday 16 June at noon.
The CU Boat Club Women's Squad is also shortlisted for Team of the Year after winning all their Boat Races in 2022 - including fourth-year St John's student medic Jo Matthews, who rowed to victory with the Blondie crew in the Oxford v Cambridge Boat Race.
The CU Ice Hockey Club (joint men's and women's) is shortlisted in the Club of the Year category along with CU Ladies Netball Club (CULNC), which has five St John's students among its players including the Vice Captain, India Foster. The other CULNC players from St John's are: Thea Krumins (blues), Jenny Dunstan (swallows), Alis Wyn Francis (swallows) and Emilia O'Connell (swallows).
India, who is a third-year History undergraduate, said: "CULNC is so excited to be nominated for club of the year 2022. As Vice Captain I have loved being part of the committee and have seen the hard work of each player behind the scenes and on court across all four teams. With five Johnian members, it's nice to have a strong college community within the club."
The awards have been virtual for the last two years due to the pandemic but the 2022 ceremony will be held in person on Monday 20 June from 1.30-4pm at the University of Cambridge Sports Centre.
Voting for Sporting Moment of the Year has now closed 
Find out more about the awards and register for free tickets
* If your sports team is shortlisted and not mentioned here, please email Communications.
Published 10/6/2022
Update: 22/6/2022:
Gemma and her Women's Lightweight Blue Boat crew mates won the Sporting Moment of the Year title, while Club of the Year was won by Cambridge University Ice Hockey Club.

Full Sports Awards 2022 Event and Winners Summary