For the first time in academic year 2017-18, a student reading English at St John's College received the Acklam award.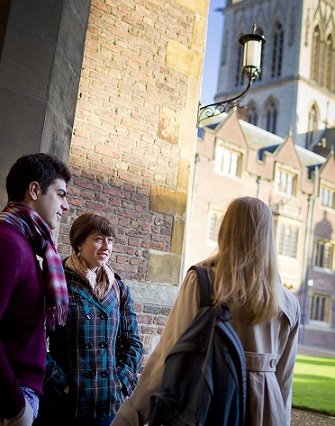 The Acklam award will be awarded every year to either a 2nd-year or a 3rd-year undergraduate student who reads for a BA in English and has demonstrated exceptional overall academic performance. Financial circumstances will also be taken into account. The Acklam award is a prize of £375 and the successful student will be notified in June. An application is not required.
The Acklam Award has been made possible thanks to the generous support from St John's alumnus, Steve Acklam. Mr Acklam matriculated at St John's College in 1965 to read English and graduated in 1968.
"My time at St John's provided me with a store of amazing memories, a group of wonderful friends, and ensured that my love of literature has continued to grow. I am honoured to have the opportunity to offer some support to a student who I hope will have a similarly positive and life-changing experience."
-      Steve Acklam (English, 1965)