This year we're off to sunny Spain
Early in the Easter Term, with the prospect of examinations approaching, and a tough few weeks ahead for those studying hard, it's good to be able to think of more relaxing things. The summer holidays are really not so very far away, and the thought of enjoying oneself in warmer climes is very appealing. Thanks to a new acquisition for the Library – a photograph album commemorating St John's College Choir School's holiday to Vigo in Spain in June and July 1925 – we can share the delights of such a trip. This small, leather-bound ring binder contains 74 black and white photographs, each measuring just 55 x 79 mm, carefully labelled with locations and descriptions.
Back in 1925, a holiday to Spain meant a train journey to Liverpool to catch a boat. In the case of the Choir School, the boat in question was the steamship 'Darro'. When there weren't other vessels to watch, the voyage could be enlivened with games of deck quoits or deck tennis, until views of the Spanish shore came into view.
The boys enjoyed typical holiday activities, exploring many local sites around Vigo and Santiago, and bathing in the sea.
They crossed the international bridge from Spain into Portugal, and went sightseeing there too, visiting Tuy Cathedral, before embarking on the 'Aroya' for the voyage home.
While the locations and activities on the photographs are beautifully labelled, the individuals concerned are not identified. If anyone has a relative associated with the College Choir School in 1925 and recognises any of the people featured in these photographs, the Library would love to hear from you.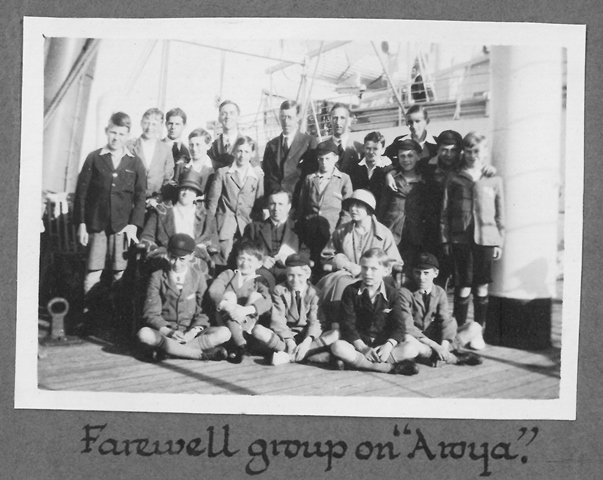 A full description of the contents of the photograph album (together with the other albums in the Library's collections) may be found on the Janus catalogue.
This Special Collections Spotlight article was contributed on 26 April 2016 by the Special Collections Librarian.