Winter is coming...to St John's
"When you play a game of thrones you win or you die"
Game of Thrones star Maisie Williams will visit Cambridge next month to take part in a free 'In Conversation' event at St John's College.
Cast as Arya Stark in the smash-hit fantasy television programme at the age of twelve, Williams has grown up on screen in Game of Thrones, an adaptation of a series of novels by George R. R. Martin.
Williams' character developed in successive seasons from being the naïve youngest daughter of Lord and Lady Stark to a vengeful assassin.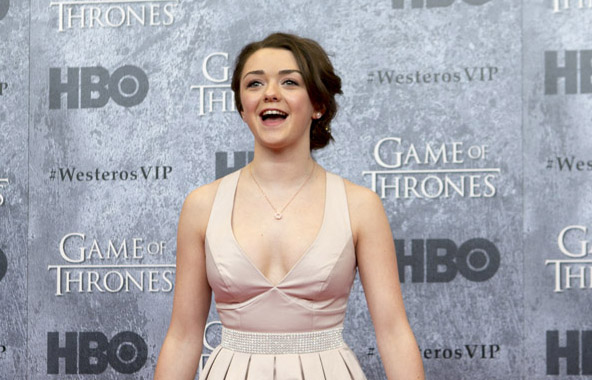 Photo credit: Suzi Pratt via Flickr
Game of Thrones is broadcast in nearly 200 countries around the world and it has broken records with the number of Emmy Awards it has won – to date it has scooped 255 awards out of 715 nominations.
Now 21, and the winner of scores of awards herself, Williams has finished filming the eighth and final series of the show and launched social network app for young artists called Daisie.
Co-founded by Williams and Dom Santry, Daisie is designed to connect creative people from the worlds of art, fashion, TV, film, photography, music and literature.
Williams said: "Our main goal is to have a community of artists who are collaborating with each other, uploading their work, sharing their projects and ultimately to help people with their own careers, rather than our own."
Williams will visit St John's College, University of Cambridge, on Tuesday, November 27 to take part in an 'In Conversation' event about her life and career.
The free event will take place from 12pm-1.30pm and it is exclusively available to students of the University of Cambridge.
Students can only apply for one ticket and if successful with the application, admission will be on a first come, first-served basis. Please note that that as not everyone who asks for tickets uses them, to make sure we have a full house we will send out more tickets than there are places. We will try hard to get the numbers right, but unfortunately we occasionally have to disappoint people so please arrive early.
Published: 05/10/18