Unpublished Prodigy: a letter from Felix Mendelssohn
On 27 April 1847, John Robert Lunn (1831-1899), a future undergraduate and Fellow at St John's, accompanied his parents to see a performance of Mendelssohn's oratorio Elijah, which had premiered in the previous year. As the choir sang the now famous quartet 'Cast Thy Burden', the 16-year-old Lunn decided to transcribe the music as it was performed, as can be seen opposite (though Lunn himself notes that 'there are many mistakes in it').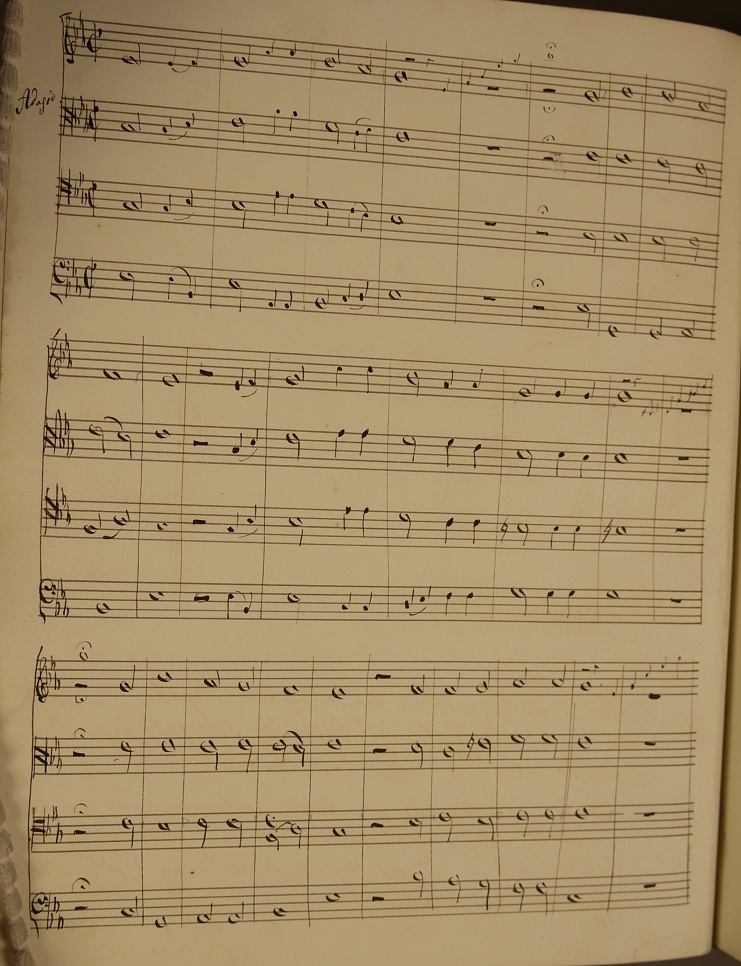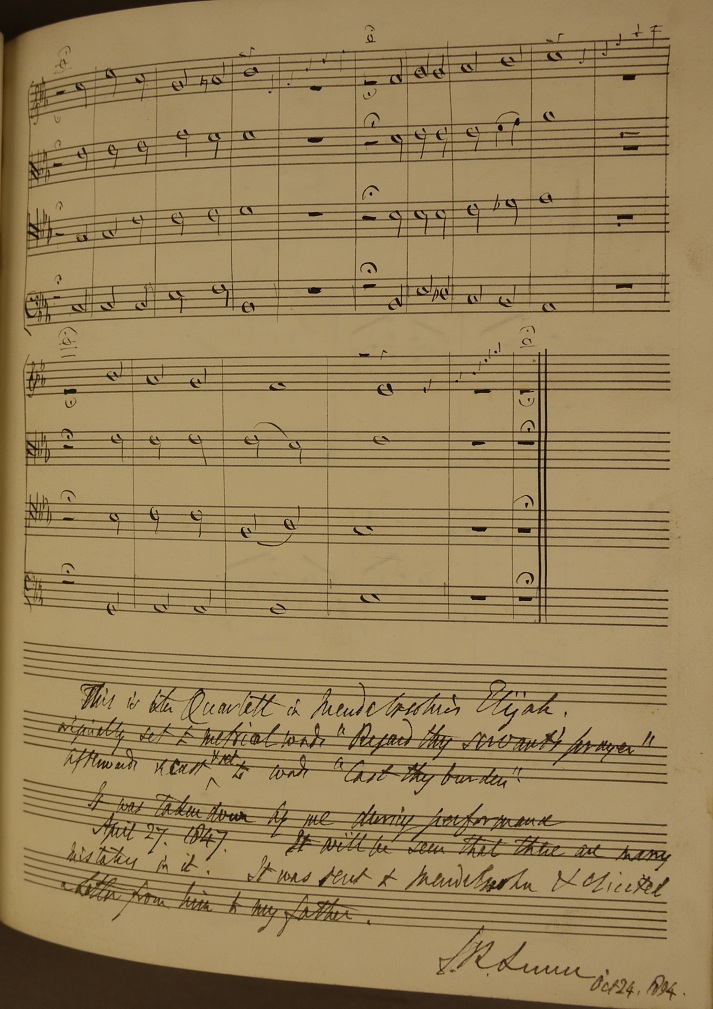 Nevertheless, Lunn's father was suitably impressed and sent a copy to Mendelssohn, who replied with the following letter, the wax seal of which bears the composer's initials. It is believed to be the last letter he wrote from England.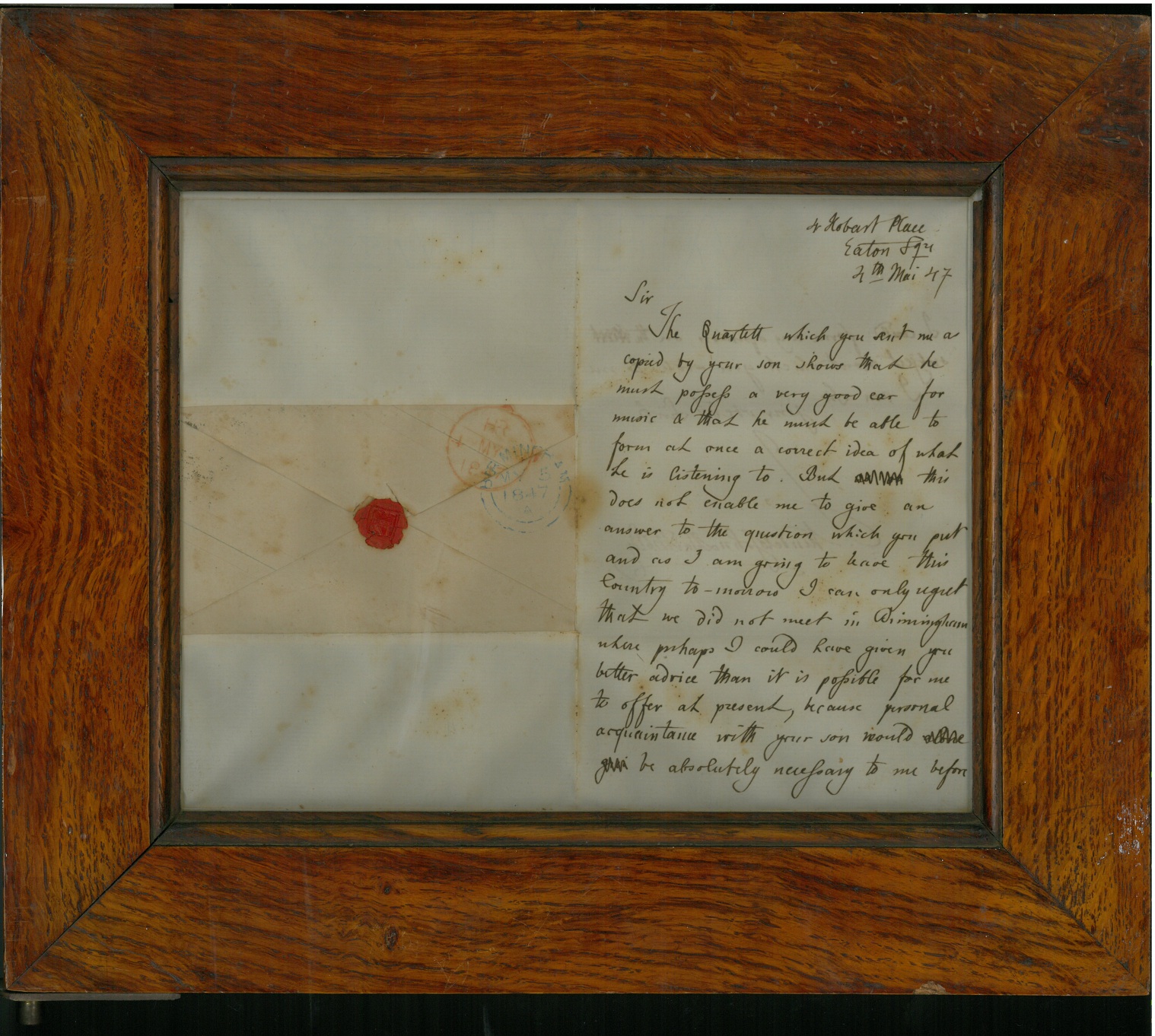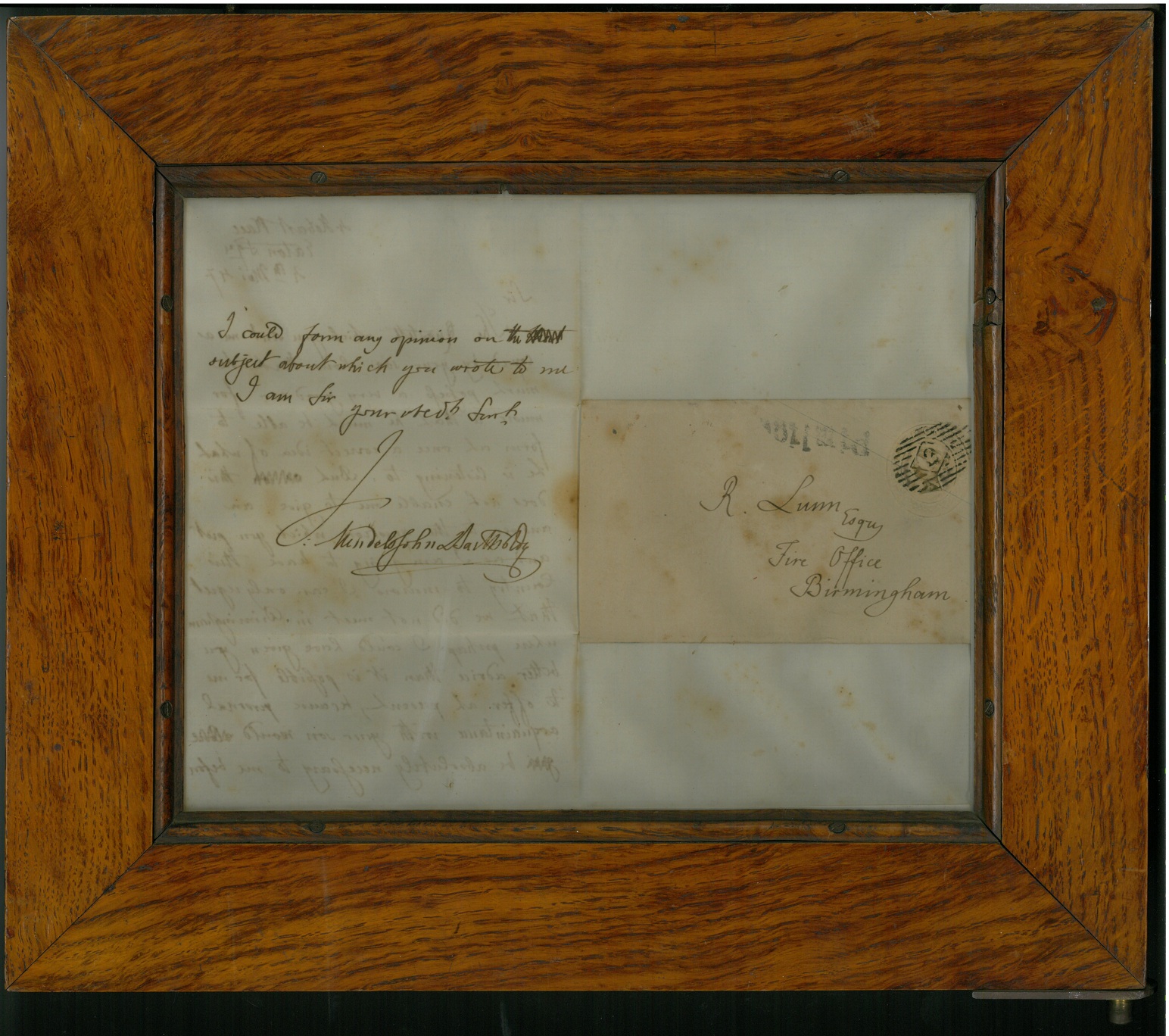 4 Hobart Place
Eaton Sqre
4th Mei 47
Sir
            The Quartett [sic] which you sent me as copied by your son shows that he must possess a very good ear for music & that he must be able to form at once a correct idea of what he is listening to. But this does not enable me to give an answer to the questions which you put and as I am going to leave this country to-morrow I can only regret that we did not meet in Birmingham where perhaps I could had given you better advice than it is possible for me to offer at present, because personal acquaintance with your son would be absolutely necessary to me before I could form any opinion on the subject about which you wrote to me [.]
            I am Sir
                        your obedt. Servt.
                                    F. Mendelssohn Bartholdy
Lunn would go on to become a prodigious musical composer and performer in his own right, whilst also continuing his studies in mathematics and theology.
Unpublished Prodigy explores the many original materials from Lunn's life and work. The exhibition is open to all visitors from 15 June to 25 September, Monday to Friday 9am-5pm.
This Special Collections Spotlight article was contributed on 8 June 2015 by Richard Sellens, Graduate Library Trainee 2014-2015.