SJC racquet courts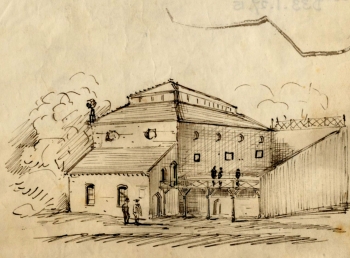 The nineteenth century saw various alterations to the College's playing fields, which grew haphazardly, sections being shared at different periods by no fewer than six Colleges.
In 1858, the decision was taken to erect two racquet courts and a dressing room opposite the Eagle Gate on Queens Rd. The project cost £1000 and was managed by a committee of shareholders. Once the building reverted back to the College in 1883 it was leased to A Gray, the original proprietor of the Sidney Street sports shop for £100/year.
In addition to the newly built racquet courts, the remainder of the two fields was levelled and drained to form a cricket ground. Because the area required specialized maintenance and supervision the College paid to have a cottage built to be occupied initially by the Head Gardener and later on by the Groundsman.  The cottage was built by Bell & Sons of Cambridge and cost £260. The cottage was demolished in 1968.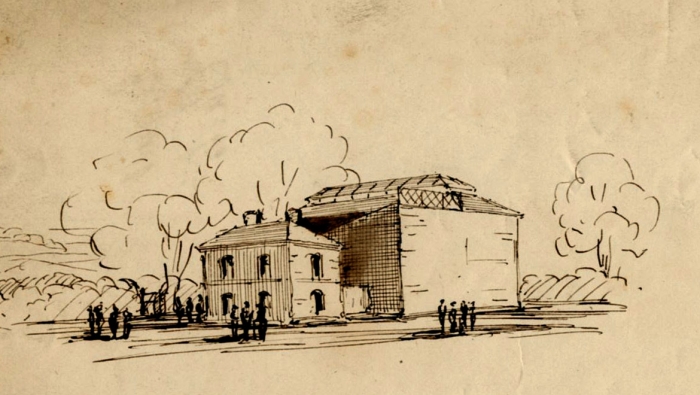 This Special Collections Spotlight article was contributed on 28 April 2014 by Tracy Wilkinson, College Archivist.