Roger Ascham: educator, author, Johnian
Gentle in character, frank and ingenuous in spirit - Edward Grant (Biographer)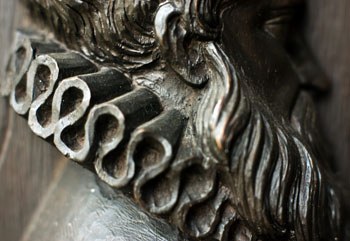 Roger Ascham was born in Kirby Wiske, Yorkshire. He was tutored at the home of Sir Humphrey Wingfield, a Royal Commissioner and lawyer.
He came up to St John's in 1530 to study Greek and other languages. He later tutored the Princess Elizabeth in Latin and Greek. In 1534 Ascham was elected to the Fellowship; a post he held for 20 years.
He was an outspoken Protestant, but his religious beliefs did not stop him from working as a secretary to Queen Mary.
Ascham published two books - Toxophilus and The Scholemaster; both of which are held in the College's Old Library in different editions. The collection also contains books which Ascham possessed in his lifetime.
The book Caroli Sigonii De rep. Atheniensium, libri III was given to Roger Ascham in 1566 by Bartholomew Dodington, who also was a Johnian.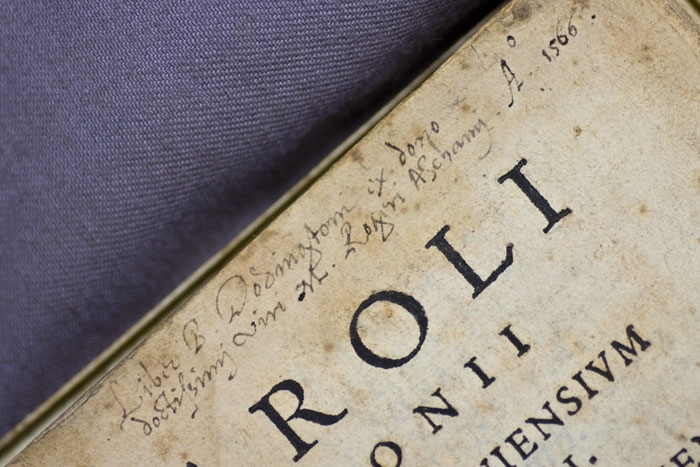 Roger Ascham's Opinion Concerning Double Translations is published in the book A compendious way of teaching antient and modern language (1750).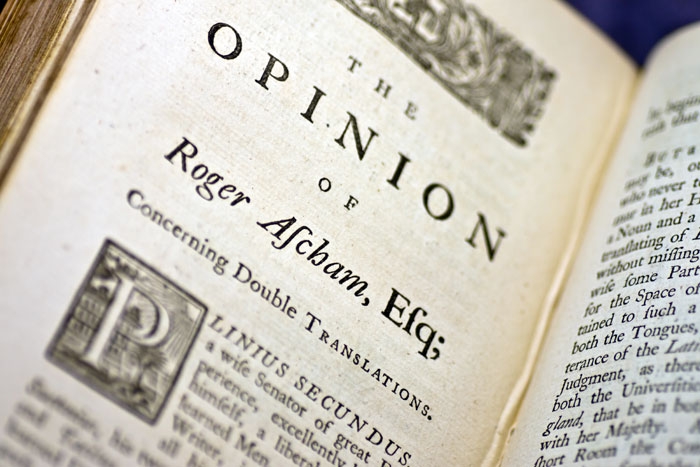 This picture is taken from the front page of Ascham's work Rogeri Aschami Epistolarum, libri quatuor (1703). The man holding the paper and speaking to the woman might be Roger Ascham himself. He was rumoured to been an accomplished flirt; particularly enjoying the company of Elizabeth's ladies-in-waiting.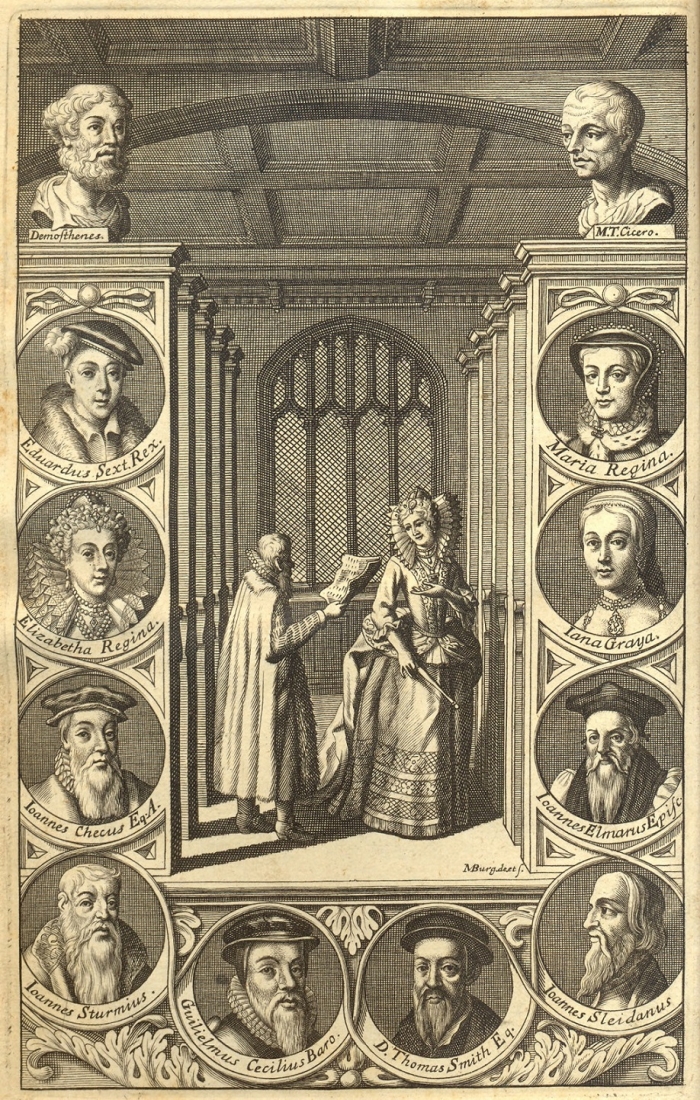 A beautiful example of Ascham's signature in the book De nobilitate civili by Jerónimo Osório. It concludes a six page presentation inscription by Ascham to Cardinal Pole, 1555.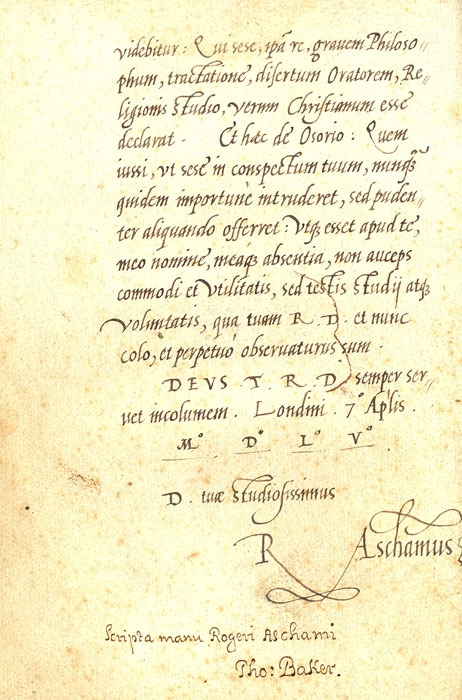 Ascham died 1568 in London at the age of 53.
This Special Collections Spotlight article was contributed on 2 July 2013 by Elisabeth Neubert, trainee at the University Library of Humboldt University, Berlin. She is currently doing her internship at St John's College Archive.
Photography by Paul Everest.