Prepared for winter!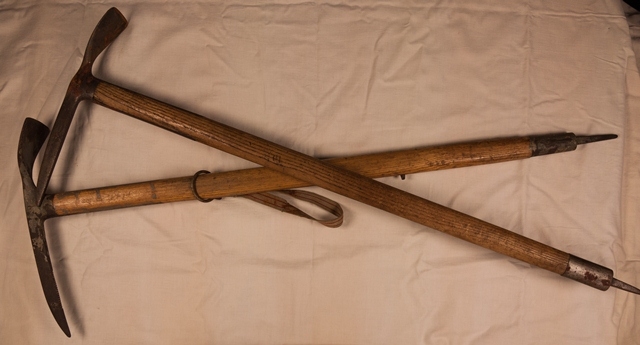 As we move into January, ice and snow become more likely. The Library is well equipped, as we have a pair of ice-axes. (Doesn't every library have ice-axes?) These came to us courtesy of Sir Fred Hoyle, one of whose favourite pastimes was walking in the mountains. He climbed every Scottish munro, and frequently walked in the Lakeland Fells from his Cumbrian home. We have Fred's walking boots, crampons, and rucksack too, as part of the Hoyle Collection. The Collection includes papers reflecting all aspects of his varied career and life: his working scientific notes and drafts of his many academic papers and books, his science fiction writing, children's stories and popular science, scripts from his radio lectures, photographs, film and audio reels, and his wide correspondence with colleagues, family, fans and even his many letters to The Times.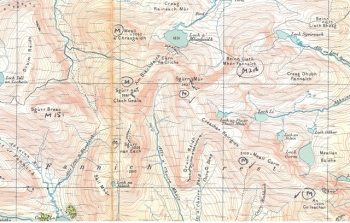 2015 sees the centenary of the birth of Fred Hoyle. A sometimes controversial figure, Hoyle made a significant contribution to astronomical science in the twentieth century. His pioneering work on stellar nucleosynthesis is widely acknowledged as providing the key foundation to later scientific understanding of the origins of the elements. His speculative forays into fields such as epidemiology and archaeology were not always welcomed by experts in those fields, and his impatience with officialdom could make life difficult for colleagues and had an adverse impact on his own career. A polymath in an age where narrow specialism was becoming the norm, he undoubtedly did much to popularise science and to encourage the aspirations of budding young scientists, and was a persuasive advocate for the UK research community.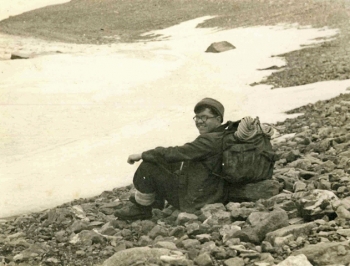 An exhibition to mark Hoyle's centenary will be on display in the Library Exhibition Area from 20 January.
This Special Collections Spotlight article was contributed on 12 January 2015 by the Special Collections Librarian.