'Incisively intelligent' Fellow of St John's dies aged 76
'His loyal friendship, often extending over decades, enriched countless lives'
Historian Dr Peter Linehan, known for his legendary hospitality and loyal friendship, died today.
He is survived by his wife Christine and their three children, Gabriel, Frances and Samuel. 
Born on 11 July 1943, Peter Linehan arrived in Cambridge in 1961 to study History as an undergraduate at St John's College. He continued to postgraduate study and completed his PhD on 'Reform and reaction: the Spanish kingdoms and the Papacy in the thirteenth century'.
He joined the Fellowship as a Title A Research Fellow in 1966 and served as Director of Studies in History three times during his 54 years as a Fellow at St John's. Amongst many College roles, he spent 20 years as a Tutor, 14 as Tutor for Graduate Affairs, and 11 as Dean of Discipline.
Professor Tim Whitmarsh, Vice-Master of St John's, said: "Peter's loss will be felt keenly by all who met him. He was kind, funny, fearsomely articulate, incisively intelligent and immensely humane. His association with St John's lasted for nearly 60 years. He loved the College, and the College loved him. My very deepest sympathies are with his family."
Dr Linehan's research interests included the history of the medieval Church and medieval Spain and Portugal. He wrote about a hundred books and articles on the topic, ranging from The Ladies of Zamora, an exercise in micro-history concerning scandalous goings-on in a thirteenth-century Spanish nunnery, to The Medieval World, a collaborative work on many aspects of the Middle Ages. Dr Linehan edited and contributed to St John's College, Cambridge: A History, which marked the College's Quincentenary in 2011.
Dr Linehan was a very active member of St John's. He was a member of The Book Club, an old College society for Fellows, and his ghost tours were famous for their blend of College history and spooky tales. He was a Fellow of the British Academy and of the Royal Historical Society, and in 2018 he was awarded an Honorary Doctorate from the Universidad Autónoma de Madrid.
Professor Malcolm Schofield, who first met Dr Linehan when they were both undergraduates at St John's, paid tribute to his friend.
He said: "Peter Linehan was a scholar of international renown and great distinction as a historian of medieval Spain. Many Johnians will have known him, whether as Tutor, Director of Studies, or Supervisor, and others subsequently as Dean. He loved being inscrutable, but that did not deceive for long. His hospitality was legendary and his loyal friendship, often extending over decades, enriched countless lives. He cared greatly for and about the College staff, and held a special place in their hearts. With his death something of the spirit of the College has departed too."
Dr Peter Linehan died peacefully at Addenbrooke's Hospital on 9 July 2020 after several months of ill health.
The College flag is flying at half-mast in his honour. The family have requested that in lieu of flowers, donations can be made to Addenbrooke's Charitable Trust.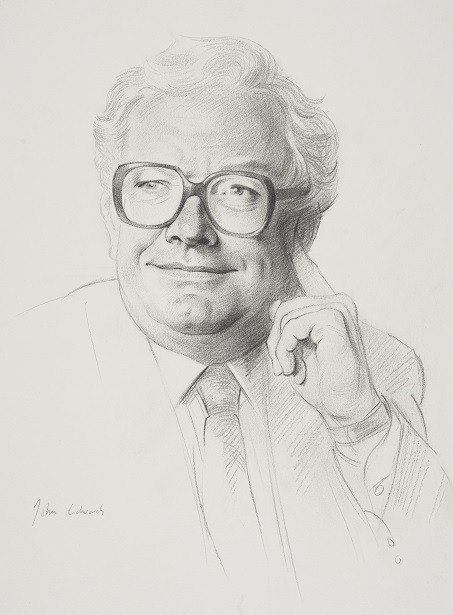 Published: 9/7/2020