Hinsley Memorial Lecture 2022
Professor Ashoka Mody will give the lecture, 'Viewing Economics through a Moral Lens'
The 22nd Hinsley Memorial Lecture will take place on Tuesday 18 October and will be given by Professor Ashoka Mody, Charles and Marie Robertson Visiting Professor in International Economic Policy at Princeton University, USA.
The lecture is entitled Viewing Economics through a Moral Lens and will take place in the Main Lecture Theatre in the Old Divinity School, St John's College, at 5.30pm.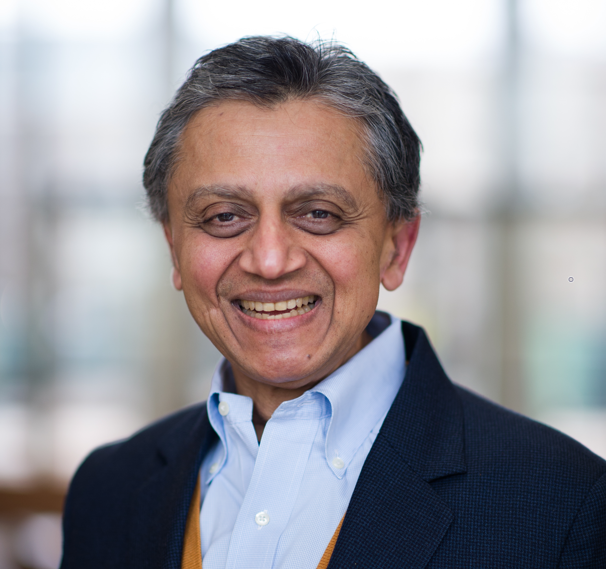 Professor Mody, who is based in the School of Public and International Affairs at Princeton, is author of EuroTragedy: A Drama in Nine Acts. He was previously Deputy Director in the International Monetary Fund's Research and European Departments. He has also worked at the World Bank, AT&T's Bell Laboratories, and the Centre for Development Studies, Trivandrum.
In addition, he has been a Visiting Professor at the University of Pennsylvania's Wharton School and is a non-resident Fellow at the Centre for Financial Studies, Frankfurt. He received his PhD in Economics from Boston University.
The Hinsley Memorial Lecture honours Sir Harry Hinsley, a former student and later Master of St John's and Vice-Chancellor of the University of Cambridge. Originally a medieval historian, Hinsley worked as a cryptanalyst at Bletchley Park during World War II, where he contributed to the analysis of intercepted German wireless traffic. He returned to St John's after the conflict, and lectured in History, specialising in the History of International Relations. St John's College hosts the Hinsley Memorial Lecture on an international relations topic every year.
After Professor Mody's lecture there will be a drinks reception in Central Hall at the Old Divinity School. 
College Fellows who will be dining after the lecture are then warmly invited for dessert in the Combination Room: please register in advance.
Everyone else wishing to attend is asked to register separately and confirmation will be sent out in due course.
All registrations close on Wednesday 12 October.
Parking will be available on the College's Playing Fields Car Park, off Queens' Road.
Published: 3/10/22