Choir releases album to celebrate the tradition of Evensong
"Magnificat features a great variety of music; something for all tastes"
St John's College Choir is releasing its first album dedicated to the Evening Canticles on Friday 25 October.
Magnificat is a celebration of the tradition of Evensong, sung daily in College during term time, and contains six contrasting settings of the Evening Canticles. The settings were chosen by Andrew Nethsingha, Director of Music at St John's, and each one has personal significance to him.
Six of the best Canticles from the last 120 years have been chosen to feature in Magnificat. One of the Canticles, St John's Service, was composed by Tippett specifically for the Chapel, to celebrate the 450th anniversary of the College in 1961. Other composers include Stanford, Leighton, Sumsion, Jackson and Howells.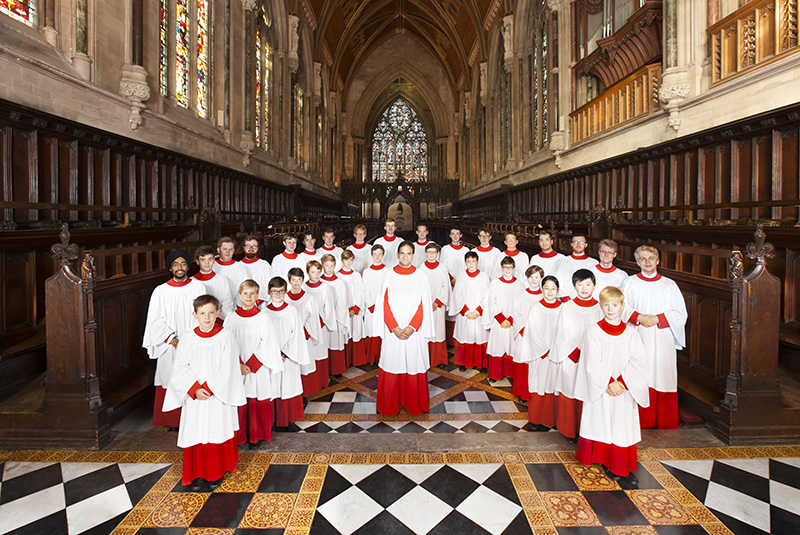 The texts of the Evening Canticles - Magnificat and Nunc Dimittis - have been said or sung for over a thousand years. "I am fascinated by the way in which the same texts can provoke profoundly different responses from composers," Nethsingha said.
"I am keen to get this music that I believe in so strongly out there and known to a much wider audience. Magnificat features a great variety of music; something for all tastes. We aimed for a warm expressive sound with lots of character. I hope the listeners will find the sound of the Choir exciting as well as the music itself."
The Choir, directed by Andrew Nethsingha, was formed in the 1670s and is considered to be one of the best collegiate choirs in the world. It is known for its distinctive sound, its expressive interpretations and its diverse repertoire, and its first release with Signum Records, Deo, won the Choral Award at the BBC Music Magazine Awards 2017.  
Magnificat will be released on Signum Records on 25 October and can be preordered here.
More information about Magnificat on the St John's Choir website.