Student treads the boards alongside Kenneth Branagh
An undergraduate at St John's College, University of Cambridge, has been cast alongside Kenneth Branagh in a West-End play opening on 20 August at the Garrick Theatre in London.
21-year-old Theology student, Jonah Hauer-King, from North London, will play Frank Rice, the son of Kenneth Branagh's character, Archie.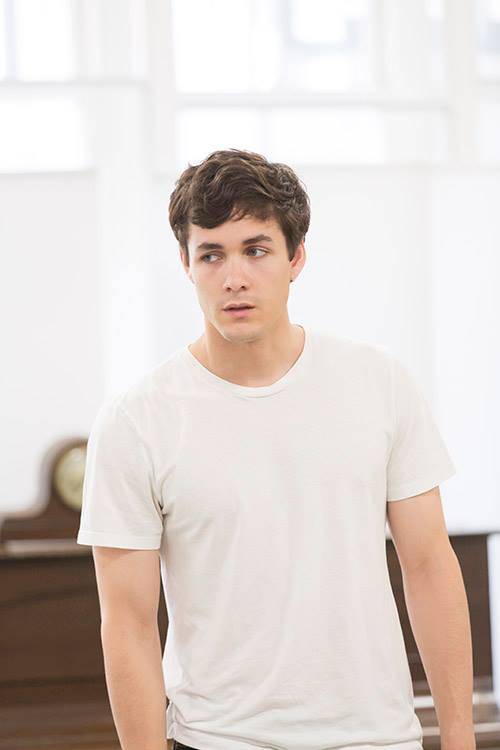 The Entertainer, written by John Osborne, is set in a post-War Britain in 1956, against the back-drop of the Suez Crisis – the disastrous invasion of Egypt to regain Western control of the Suez Canal that was to humiliate Britain and France.
The plot focuses on the Rice family; Billy, Archie, Phoebe, Jean and Frank. The father, Archie, is a failing music-hall performer struggling to maintain his show. The music hall is used as a metaphor for late 1950s England and Archie's decline is its embodiment. The play examines the fate of a family in turmoil and is as much about national politics as it is about private emotion.
Jonah's character, Frank, is a shy and sensitive 19 year old. He worships his father and cares for his mother, but he ultimately wishes he were independent. Frank represents a younger generation full of hope and optimism for the future, not caught up in a romanticised past.
Jonah, who is currently in the midst of a demanding schedule of rehearsals in the run up to opening night, said: "To be surrounded by a group of people – a director, actors, a production team – who are so talented, experienced and knowledgeable is incredible. I have learnt so much from all of them already, I feel very lucky to be here".
Jonah got the part after impressing the director of the play, Rob Ashford, and Kenneth Branagh during nerve-wracking auditions earlier in the year. "When they offered me the part, my agent joked, 'if you fancy it, they'd like you to be in it'. I couldn't believe it," added Jonah.
The Garrick Theatre is one of the most famous venues on the West End and has the capacity for more than 650 audience members. With only two tickets remaining, opening night looks set to be a sell-out event. "I am feeling pretty nervous about the first performance", said Jonah, "I went to see Romeo and Juliet last week, which is the production preceding us at the Theatre and I was terrified. Being in the building suddenly made it very real. I was so nervous when the curtain went up, and I was just watching – I can't imagine what it will be like when it's me".
Jonah cut his theatrical teeth on stage at the University of Cambridge's ADC Theatre – staring in the hit musical Rent in his first year and Tribes in his second. The Entertainer marks an important step forward into the professional sphere for the young actor.
Kenneth Branagh, who is most famous for directing and performing in many screen adaptations of Shakespeare's plays, was nominated for two Oscars for his role in the 1989 film of Henry V, in which he starred with his then-wife Emma Thompson.
The Entertainer is produced by the Kenneth Branagh Theatre Company and will run at The Garrick from 20 August to 12 November. Tickets can be purchased via: https://www.londontheatredirect.com/play/1753/The-Entertainer-tickets.aspx