Alexander John Scott: Nelson's secret agent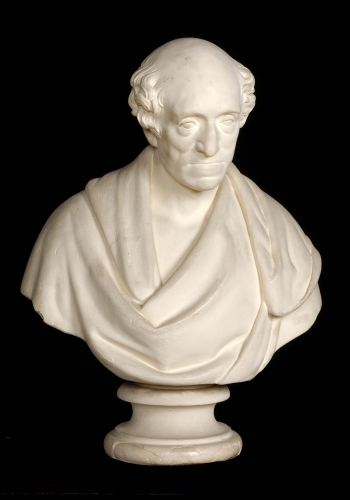 Visitors to the Upper Library might be forgiven for not noticing that on the windowsill in the bay furthest from the river on the south side sits a bust. Those who do see it may wonder 'Who was A.J. Scott?'.
Alexander John Scott was born in 1768 and came up to St John's as a sizar (one of the less well-off students who undertook some duties in return for their board and tuition) in 1786. His career  at the College was somewhat chequered. Whilst a proficient classicist, he applied himself far more to his social life than mathematics, and ran up debts. Fortunately his talent for languages was recognised by the Dean, and he escaped rustication. He left St John's with a BA in 1790, and went on to ordination, taking up a position as Chaplain on a seventy-four gun ship of the line the Berwick, a post which gave him opportunity to develop his linguistic skills, learning Italian, Spanish, and German. These abilities were soon put to good use. Appointed chaplain to Admiral Sir Hyde Parker's flagship the St George in 1795, he became the Admiral's secretary, translating intercepted mail and newspapers. Voyages to the Baltic in 1801 allowed him to add Russian and Danish to his portfolio.
After a spell in the West Indies, in 1803 Scott became Nelson's  chaplain and spent the next two years on the Victory in the Mediterranean. During his time in Nelson's service, Scott was paid £100 a year in a private capacity, apparently serving as a spy. When enemy vessels were captured, officers interrogated, and mail intercepted, Scott would be called upon as an interpreter and translator. A collection of some 450 or so letters taken by the Victory, mostly written in Spanish and dating from 1804, remained in Scott's possession, and were later deposited in the College Library by Scott's grandson. They had been stored in the deep pockets of the armchairs which Scott had had in his cabin aboard ship.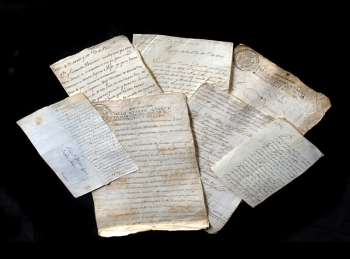 The intercepted mail is mostly private correspondence concerned with family matters, though there are some official communications with Spanish government departments. The letters are described at collection level on the catalogue of personal papers, but have not yet been fully catalogued to item level.  If anyone with Spanish language skills would be interested in volunteering to help catalogue these letters more fully, please get in touch with the Special Collections Librarian.
Scott was present at the Battle of Trafalgar, spending most of the battle in the cockpit amongst the wounded, a scene he later described as 'like a butcher's shambles'. When Nelson was brought in, suffering from the musket shot that was to prove fatal, Scott remained with him, administering what comfort he could. He accompanied the Admiral's body back to England and sat with it while it lay in state at Greenwich.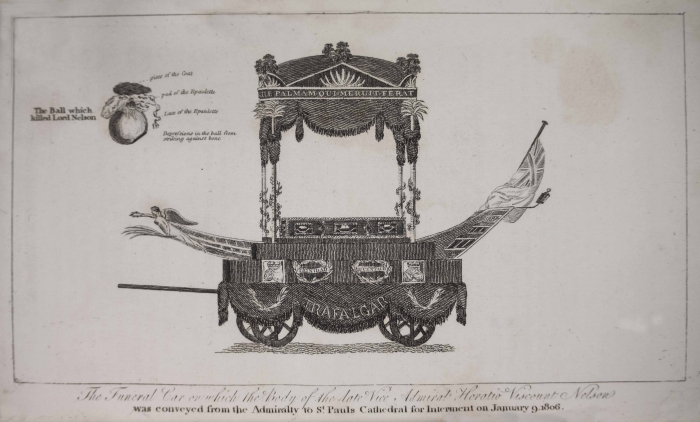 After Nelson's funeral, Scott did not return to naval life. He served the remainder of his career as a clergyman on dry land, first at Southminster and then at Catterick.
The bust was given to the College in 1935 by Scott's grandson, R.A.A. Gatty.

This Special Collections Spotlight article was contributed on 12 June 2017 by the Special Collections Librarian.