The Moussa Motallebzadeh Memorial Prize
Prize Details
The Moussa Motallebzadeh Memorial Prize was established to help reduce the financial pressure from the increasing costs of studying at university. The prize is a one-off award of £5,000 for a first-year student in Medicine. The first Moussa Motallebzadeh Memorial Prize was awarded to Elisha Clark, who came from South Holderness Technology College in Hull, in October 2015.
The selection of the recipient of the Prize each year is based on academic achievements, as well as the potential of the student for further development and their suitability for the course. It is offered to UK students, who come from state schools and have limited financial means.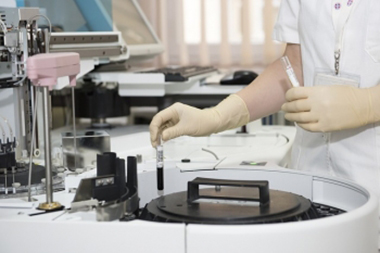 All UK students, who receive an offer from the College in January to study Medical Sciences, are eligible for the Moussa Motallebzadeh Memorial Prize. The Directors of Studies in Medicine make their final selections in August and the successful candidate is notified by the College, shortly after the announcement of the A-Level results.
The prize is officially awarded to the successful candidate in a ceremony, which takes place a few days before the commencement of the academic year.
For more information about the Moussa Motallebzadeh Memorial Prize, please contact the Scholarship Administrator.
About the Benefactors
The Moussa Motallebzadeh Memorial Prize was established by Roya and Reza Motallebzadeh, in memory of their late father.
Roya (Law, 2001) and Reza (Medical Sciences 1993 & PhD 2008) studied at St John's and their father, Moussa, believed passionately in academic excellence and that education should be available to everyone, regardless of ethnic or economic background, or gender.
He loved visiting Cambridge, especially St John's, and often commented how walking through the College Courts gave him a feeling of spiritual renewal. Although Moussa did not go to university himself, he was a successful entrepreneur in Iran and wanted his children to always strive to learn and seek more knowledge.
It is in memory of his generous and kind spirit that this prize has been created, and with the hope that it will help future students with limited financial means to have access to a Johnian education.