"We walked through the small garden, and could not at first find our way, after which we discovered the right road, and walked along the beautiful avenues of lime-trees in the grounds of St. John's College, along the water and over the bridges"
In 2022, Her Majesty The Queen has become the first British Monarch to celebrate a Platinum Jubilee after 70 years on the throne. To mark the historic reign of Queen Elizabeth II, Jo Tynan looks at the Royal welcome St John's has given to various members of the monarchy during the College's first half a millennium.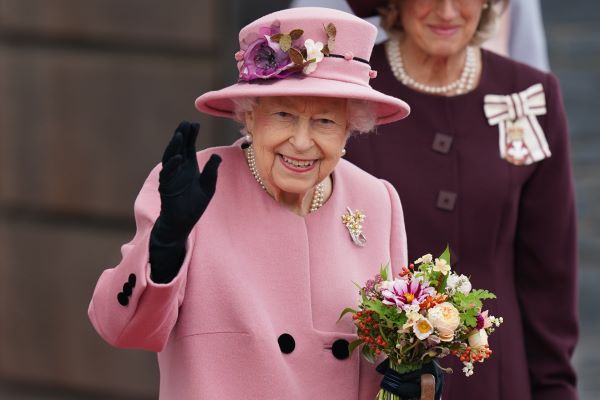 Lady Margaret Beaufort, founder of St John's, belonged to a Lancastrian noble family that had Royal ancestry. She was described by historians as a 'queen in all but name' and by the time she was 13 she had been married twice and had given birth to her only child – a son, King Henry VII, the first Tudor Monarch. Her grandson, King Henry VIII, was best known for his six marriages and initiating the English Reformation, separating the Church of England from the Catholic Church.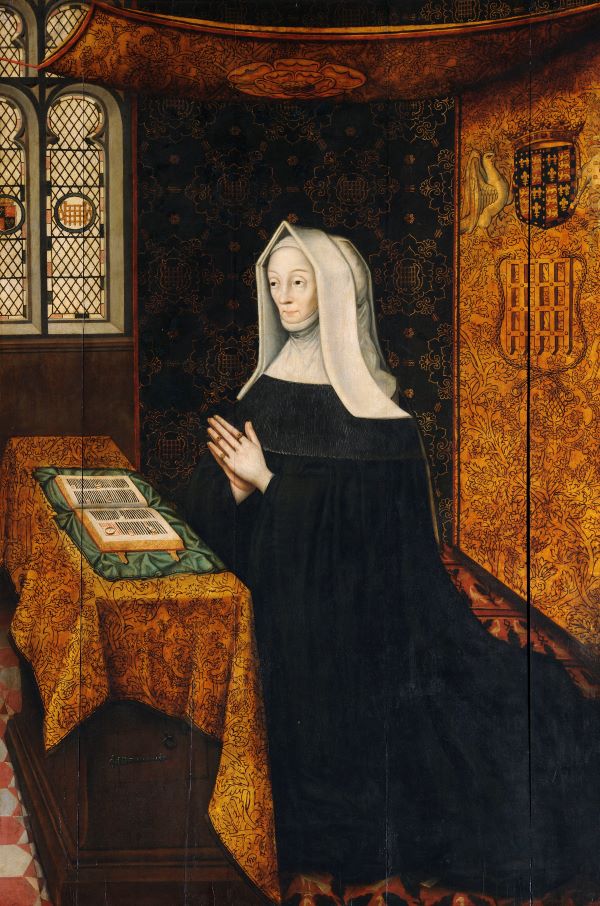 During her short time as the second wife of King Henry VIII, before she was accused of adultery and treason and beheaded, College records show Anne Boleyn funded the Cambridge studies of William Barker, who went on to be elected as a Fellow of St John's in 1539.
Two Johnian scholars – Roger Ascham and John Cheke – were tasked with tutoring Elizabeth I when she was a child. Elizabeth was considered to be illegitimate after her mother, Anne Boleyn, was executed when Elizabeth was just two. In 1548 Ascham wrote about Elizabeth that, 'Her mind is no womanly weakness and her perseverance is equal to that of a man' while, 'She delights as much in music as she is skilful in it'. Elizabeth, famously dubbed 'The Virgin Queen', became the last monarch of the Tudor dynasty when she became Queen in 1558.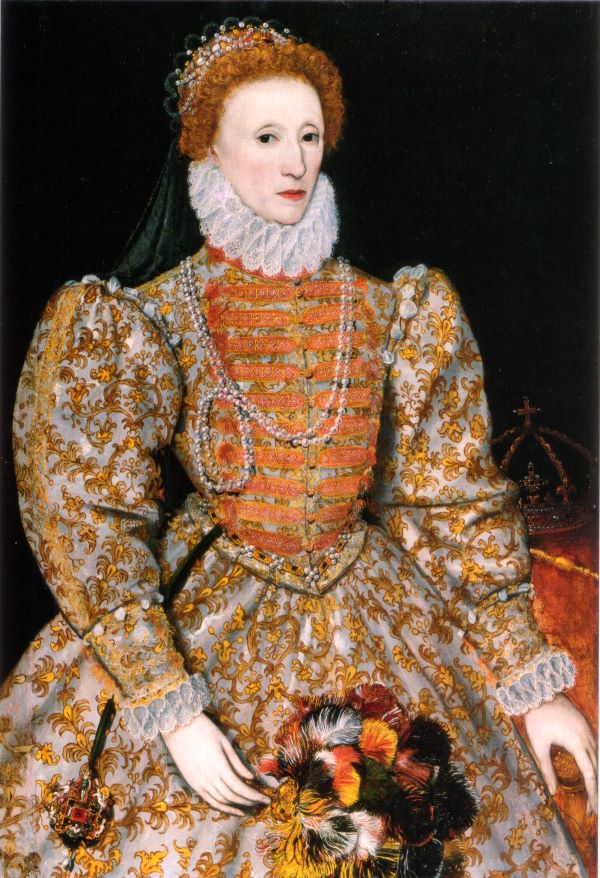 In 1564 Queen Elizabeth I visited Cambridge for the first – and last – time. She was welcomed with trumpeters and crowds of people lined the streets shouting 'Vivat Regina' – long live the Queen! She dramatically rode into our 16th century Hall on horseback where she was greeted with a long Latin oration. The walls of Hall were decorated with verses written by Fellows and students in her honour.
Queen Elizabeth I may never have returned to St John's, or Cambridge, but actress Cate Blanchett, who played the title role in Hollywood blockbuster Elizabeth: The Golden Age, did. She came to College to film a memorable scene for the Oscar-winning movie – when Sir Walter Raleigh threw down his cloak to cover a muddy puddle to save Elizabeth's Royal feet from getting wet.
"And our Royal connections don't end with the actual monarchy"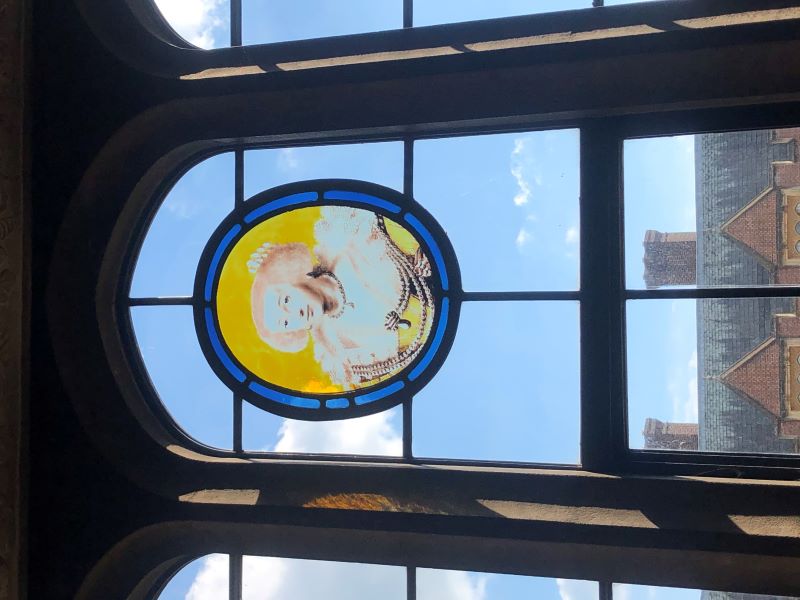 The oriel window over the arch in the north range of Second Court has a roundel of stained glass showing the French princess Henrietta Maria, whose engagement to the future King Charles I was signed in the Combination Room in 1624. Henrietta Maria was the daughter of King Henry IV of France and Marie de Médicis. As Queen Consort, she was the mother of King Charles's two immediate successors, Charles II and James II and VII. The latter was the last Catholic monarch of England, Scotland and Ireland until his reign ended in 1688.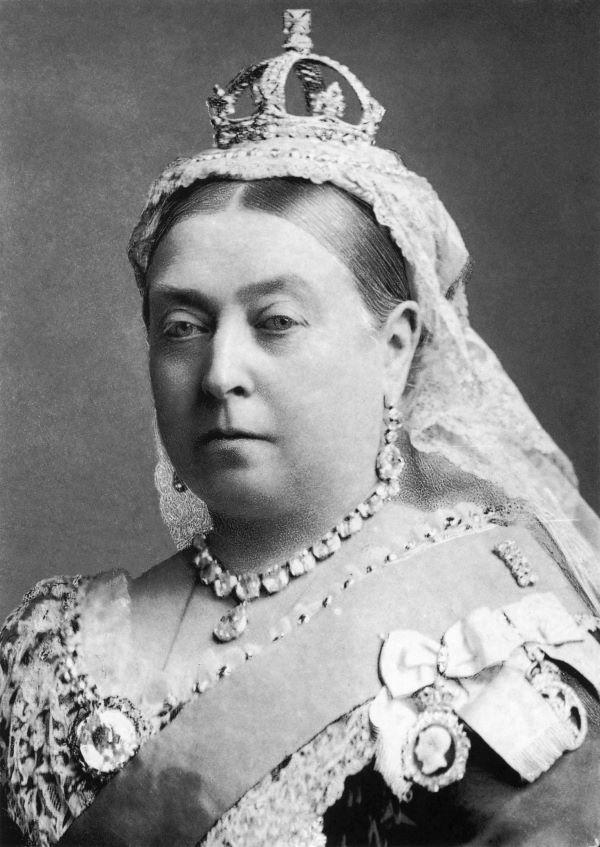 Queen Victoria was the longest-ruling British monarch until the current Queen surpassed her in 2015, she celebrated Golden and Diamond Jubilees during her reign. She also wrote more than 60 million words during her lifetime. One diary entry from 1847 details how enchanted she was with St John's, and in particular a rather iconic bridge of ours…
The evening being so beautiful we proposed to walk out, and
accordingly at ten set out in our curious costumes: Albert in his dress
coat, with a macintosh over it; I in my evening dress and diadem,
and with a veil over my head, and the two Princes in their uniform,
and the ladies in their dresses, and shawls, and veils. We walked
through the small garden, and could not at first find our way, after
which we discovered the right road, and walked along the beautiful
avenues of lime-trees in the grounds of St. John's College, along the
water and over the bridges. All was so pretty and picturesque-in
particular, that one covered bridge of St. John's College, which is
like the Bridge of Sighs at Venice. We stopped to listen to the distant
hum of the town; and nothing seemed wanting, but some singing,
which everywhere but here in this country we should have heard.
A lattice opened, and we could fancy a lady appearing, and listening
to a serenade.
Queen Victoria, Diary (1847)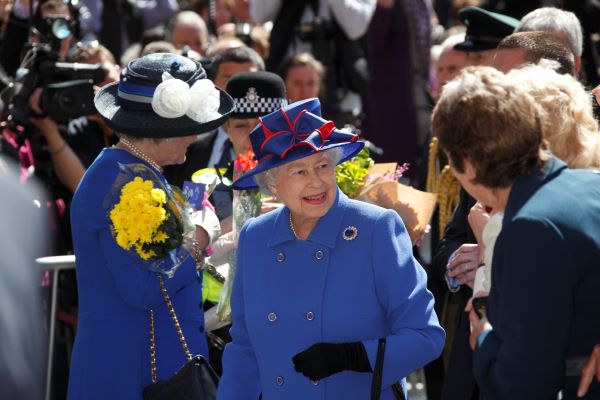 Eleven years ago, Queen Elizabeth and The Duke of Edinburgh visited St John's to mark the College's 500th birthday. With the Royal Standard flying over the College, The Queen visited the newly restored foundations of the original medieval chapel and unveiled a commemorative plaque in First Court. The royal party listened to a performance by St John's College Choir before attending lunch with Fellows and students in the Combination Room.
In the afternoon, The Queen and Duke of Edinburgh joined more than 1,000 students, Fellows and members of staff for a garden party on the College Backs. To complete the day, The Queen cut a special 500th birthday cake and departed the College to avid flag-waving of pupils from St John's College School.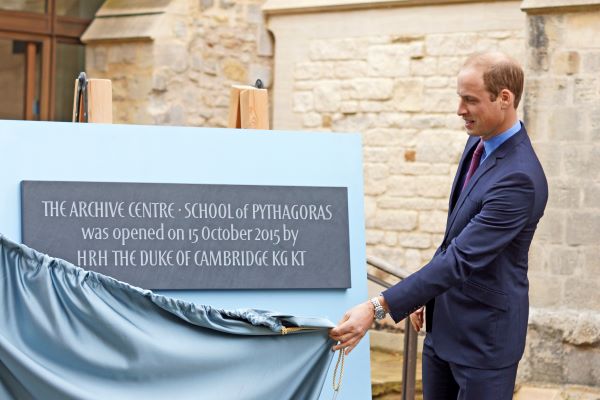 The Duke of Cambridge, Prince William, was briefly a student at St John's in 2014 when he took a 10-week course in agricultural management designed to help him prepare for eventually inheriting the Duchy of Cornwall estate from his father. A year later, The Duke of Cambridge returned to College to open our new £2m archive centre. He unveiled a plaque at the School of Pythagoras, an 800-year-old building which now houses the College's historic collection of documents featuring many Royal papers dating from Richard the Lionheart to Queen Victoria. Prince William was elected as an Honorary Fellow of St John's in 2019.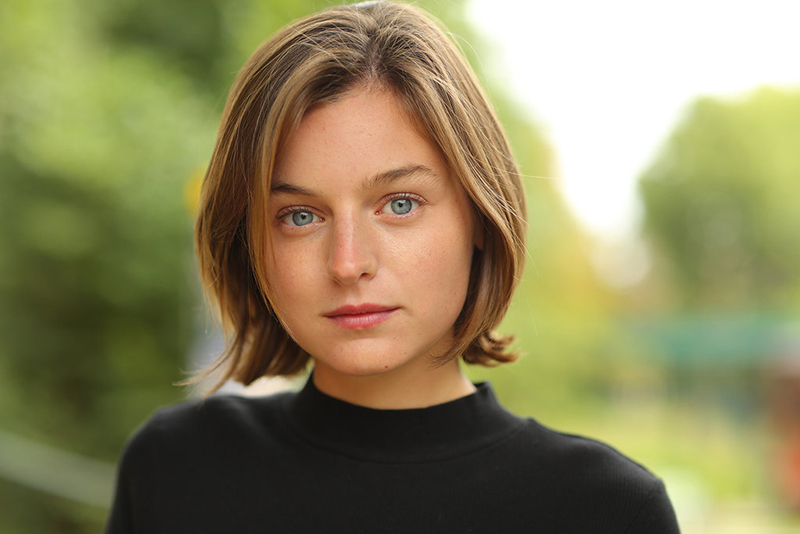 And our Royal connections don't end with the actual monarchy – our acting royalty has portrayed members of the monarchy on stage and screen. Sir Derek Jacobi, who studied History at St John's, has played Richard I, Richard II and King Lear in Shakespeare productions and our alumna Emma Corrin played Princess Diana in season four of Netflix's The Crown. Corrin won the Golden Globe Award for Best Actress in a Television Drama Series for the role of Diana, who died in a car crash in Paris in 1997. Corrin studied Education, English and Drama at St John's from 2015-2018.
This article appears in the Easter Term 2022 issue of the College magazine, Eagle Eye
Published 24/6/2022