Douglas Adams: Life in the Universe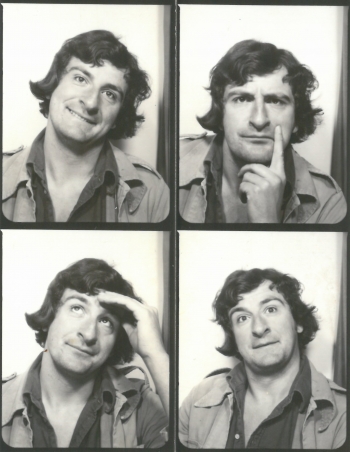 Born in Cambridge in 1952, Douglas Noël Adams liked to joke that he was 'DNA' in Cambridge months before the announcement of Crick, Watson, Franklin and Wilkins's discovery of the double helix. Wishing he were in Monty Python brought Adams, in 1971, to St John's College (where he studied English literature); needing to earn money made him a hugely successful science-fiction writer; and finding frustration in novels turned him into a spokesperson for environmentalism and technological innovation before his death in 2001.
This exhibition, celebrating the cataloguing of Adams's papers and artefacts in the beautiful surroundings of his college's Old Library, follows his life and career from Brentwood School to Hollywood, from a bachelor's degree to Doctor Who, from aye-ayes to IT, and, of course, from hitchhiking in Europe to The Hitchhiker's Guide to the Galaxy.
The exhibition is open to all and free to attend. Entrance to the Old Library is via E Staircase, Second Court.
For information on other events in the Cambridge Science Festival visit https://www.sciencefestival.cam.ac.uk/.