Busy bringing order to chaos – Policing to Portering
"I've always been a calm person and being in the police teaches you the importance of spreading the ethos that you are in control and every situation can be dealt with"
From delivering babies to helping to recover bodies from a plane crash, when Steve Poppitt was in the police force no two days were the same. The Head Porter at St John's talks to Jo Tynan about his second career leading a busy team at one of the largest Cambridge Colleges.
I studied sociology at York University and when I left in 1984, there were no jobs for graduates. I applied to join the police and did plenty of stretching exercises to make sure I met the 5ft 8ins height requirement that was in place back then!
When I started as a police constable for Cambridgeshire Constabulary I was issued with a pair of handcuffs, a wooden truncheon and a radio that was more useful for picking up Norwegian fishermen than it was for communicating with colleagues. I spent two years walking around Cambridge on foot regardless of the weather but a good police officer never gets wet – I had plenty of tea stops in the Porters' Lodges.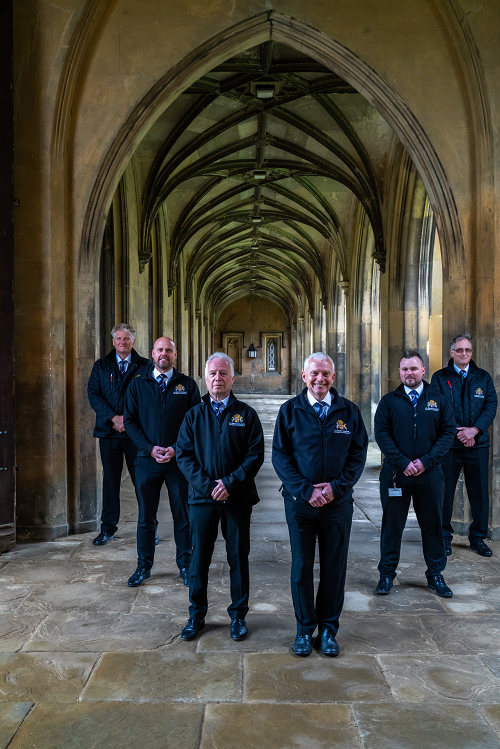 During one shift I got a report of a woman shouting from the upstairs window of a house. When I got there she screamed down that she was in labour and needed urgent help. I forced entry to the property and delivered the baby. When the ambulance came, I got in too so I could cradle the baby while the paramedics looked after mum on the way to hospital.
One of the most peculiar nights I had was during the storms of October 1987 when we worked for hours responding to alarms caused by slates blowing off roofs, or moving trees that had been blown down. The police have a vital public safety function that can be overlooked.
The job of the police is to bring order to chaos. I've always been a calm person and being in the police teaches you the importance of spreading the ethos that you are in control and every situation can be dealt with. No shift was ever the same, whether it was cutting prisoners down who have attempted suicide in custody, to arresting persistent shoplifters – everyone should be treated professionally. We are just citizens who put on a uniform, we aren't an invading army.
The Fred Moss murder investigation was one of the most challenging cases I worked on when I was a police inspector. He was a traveller who went missing and was eventually presumed murdered. Hundreds of travellers came from all over the country to look for him and I needed to make sure the situation didn't escalate as they wanted to search private property for him. At one point there was a standoff at 3am and we had to set up a roadblock and tell them no. I gave evidence at the trial and although Fred's body was never found, Christopher Nudds was convicted of his murder. Fred's dad cried and thanked me for treating him and his family as human – to me he was always a grieving father who had lost his son.
I was the event commander during the fatal Firefly crash at Duxford in 2003 when the pilot crashed and he and his passenger died during an airshow at the Imperial War Museum. I worked for 24 hours straight as we had to do everything from getting more emergency services to the site and preserving the scene, to evacuating visitors and corralling the press. We even managed the arrival of an investigator who was helicoptered in SASstyle before we recovered the bodies.
When I was promoted I moved on to police headquarters and led the force's Community Safety and Crime Reduction team. I developed policy and led policing initiatives around knife crime, anti-social behaviour and the impacts of migration. It sounds dry, but it's important that police policy is evidence-based and has some rational basis to it.
I spent the latter part of my career managing community policing teams and events in Cambridge. I was heavily involved in the planning of the third stage of the Tour de France from Cambridgeshire through Essex. My last day at work was 7 July 2014, and as the peloton passed by St John's College, I was stuck in the police operations room and saw none of it!
I retired after 30 years on the force and two weeks later I started as Head Porter at St John's. I viewed coming here as my latest posting because at the heart of everything, St John's is a community. Some people pride themselves on treating people the same but I treat everyone differently as we are all individuals with individual needs. You need to personalise your response to each situation.
"When the pandemic hit, we were the only department where the majority of us have been on-site throughout"
I didn't know being a Head Porter was going to be as busy as it is, there's a lot more involved than just reuniting people with lost keys! I very much saw this as a second career, not a retirement job. I'm fortunate to have a great bunch of Porters – there are 28 in total including custodians and casual staff and they are very customer-focused.
I've experienced a lot of volatile situations so I don't tend to overreact. I have been told that my favourite word to use in College meetings is 'proportionate'.
When the pandemic hit, we were the only department where the majority of us have been on-site throughout. There was never any question that we would do anything else, there was a job to do and the site wasn't going to manage itself.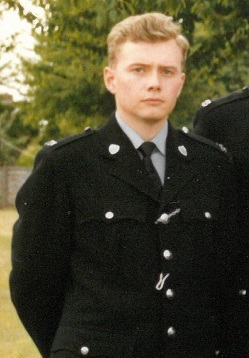 At the beginning the risks were completely unknown and the Porters were all on the frontline. There weren't all the government guidance documents that there are now so we used a lot of common sense and professional expertise and everyone just kept showing up to work to get the job done. It was one of the Night Porters who went to help a Fellow who was struck down with Covid and needed urgent help.
No-one in my team ever said 'that isn't in my job description' when it came to all the new tasks like supporting people in self-isolation or packing up students' rooms who had gone home never to return. It has been a testament to the Porters' commitment to St John's that they kept the College functioning. Often there was no one else to do it, so we stepped in. I'm very, very proud of how they have performed.
We are the front of house and first impressions count. Everyone has got a backstory who comes through our gates and we see people on their best days and their worst days in Cambridge, and everything in between.
A few of us caught Covid-19 and nearly everyone in the team has had to self-isolate at some point, despite the precautions we took at work and at home. My case was mild and I managed to work from home throughout. But my wife, who works for the NHS, was admitted to Addenbrooke's. Fortunately, she has recovered now.
I look back on policing and wonder where those 30 years went, and I'm already doing the same here now I've been in post for seven years. I would hate to be bored and I don't like lazy people.
Watching Gogglebox with my wife Jane makes me laugh, or Line of Duty! But it is a drama, not a documentary so you can't get too hung up on whether it would actually happen like that in real life.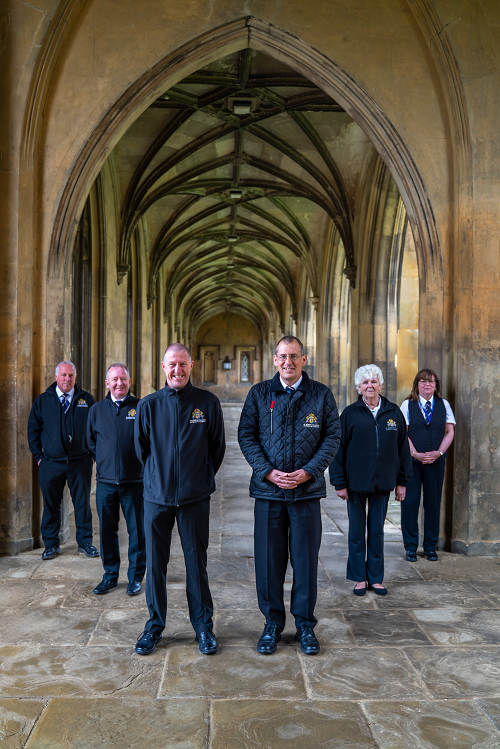 *This article first appeared in the Easter Term 2021 edition of Eagle Eye.*
Published: 22/6/2021