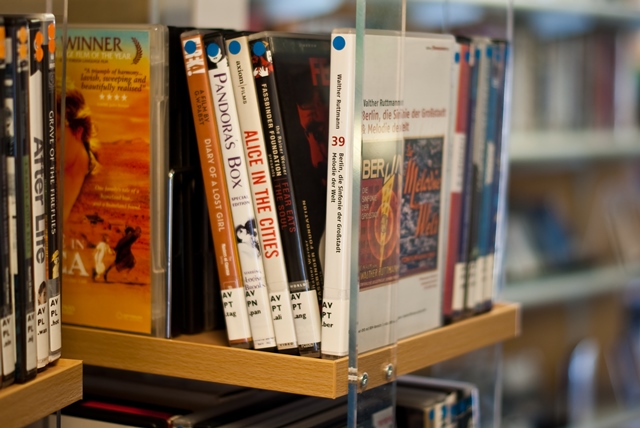 The Audio-Visual Room is situated on the First Floor and houses the Library's collections of CDs and DVDs. The CD collection consists mainly of classical music and also includes a number of recordings by the College Choir. The DVD collection includes a wide range of western European cinema, a smaller selection of Russian and Japanese titles, and an assortment of Shakespeare productions on film.
Lists of the DVDs, videos and CDs held in the AV Room can be found below. All items may be used in the room or borrowed for a period of one week (with the possibility of up to four renewals).
A hi-fi system, TV/video unit, DVD player and widescreen television are available in the AV Room. Two sets of headphones, as well as the remote controls, can be borrowed from the Issue Desk.
CD collection (list correct as of December 2017)