St John's Poster Competition
Poster Competition Launch 2022
St John's Poster Competition 2022
St John's is delighted to be launching the third year of our Poster Competition. The competition is open to participants currently attending one of our outreach programmes. Please see eligibility criteria below.
We'd like you to complete a small research project on a topic that interests you, from any subject, and create an academic poster about it. We'd also like you to create a three minute video presenting your poster. 
The theme of this year's competition is CYCLE, and so your submission should relate to this theme. We encourage creative interpretations of this theme.
For examples of previous submissions, as well as resources and videos to help, please see below.
Your submission will include 3 elements:
An academic research poster, either digital or a photo of a physical poster
A three minute video in which you present your poster and your findings
A separate bibliography (or references included on your poster)
Who's eligible?

UK students in Year 12 (England/Wales) / S5 (Scotland) / Y13 (Northern Ireland), or those applying for 2023 entry, who have participated in one of the following programmes:

St John's College Masterclasses
St John's College Admissions Clinics
St John's College Webinar Programme
Cambridge University Open Days
Generating Genius STEM @ Cambridge
HE+ (Preston consortium)
The Linacre Institute's Reach Higher Programme
The Elephant Group
 

When is the deadline?

You need to submit your entry before Monday 15th August 2022.
Submissions are now closed.
How will submissions be judged?

The project will be judged by academics from St John's College, and there will be prizes in the form of National Book Tokens for:

Best Poster
Best Presentation
Best Research
Overall winner

There will also be a gallery of the best submissions on our website. 
Please get in touch with AccessOfficer@joh.cam.ac.uk if you have any questions.
What is an Academic Poster?
Research: Where to Start?
How to Make a Scientific Poster
How to Make an Arts and Humanities Poster?
Example poster and accompanying presentation
Example poster and accompanying presentation
Project Title: RNA Rosetta Stone: RNA origami codes for exploring RNA diversity
Other Examples of Academic Posters
Helpful links and resources
Super-curricular resource hubs from Cambridge and Oxford:
University of Cambridge Super-curricular Suggestions
Super-curricular Resource Hub from University College, Oxford
Open Access research from Cambridge University:
Cambridge Digital Library – a database of digitised research and material from Cambridge
Cambridge University Research – latest news
Apollo - University of Cambridge Open Access Repository
Open access journals and search engines
Bio Med Central - open access journals in biomedicine, physical sciences, mathematics and engineering
Directory of Open Access Journals (DOAJ) - open access, peer-reviewed journals in all areas of science, technology, medicine, social sciences, and humanities
JSTOR - an open access platform for scholarship, primary sources, and research collections
NPJ Climate and Atmospheric Science - an open access journal covering the relevant physical, chemical and biological components of atmospheric and climate science
Open Library of the Humanities - an open access platform supporting academic journals from across the humanities subjects
Open Book Publishers - open access e-books
Winners' Gallery
The 2021 theme was CONNECTING, and we were impressed by how imaginative the entries were! Take a look below at a selection of winning submissions.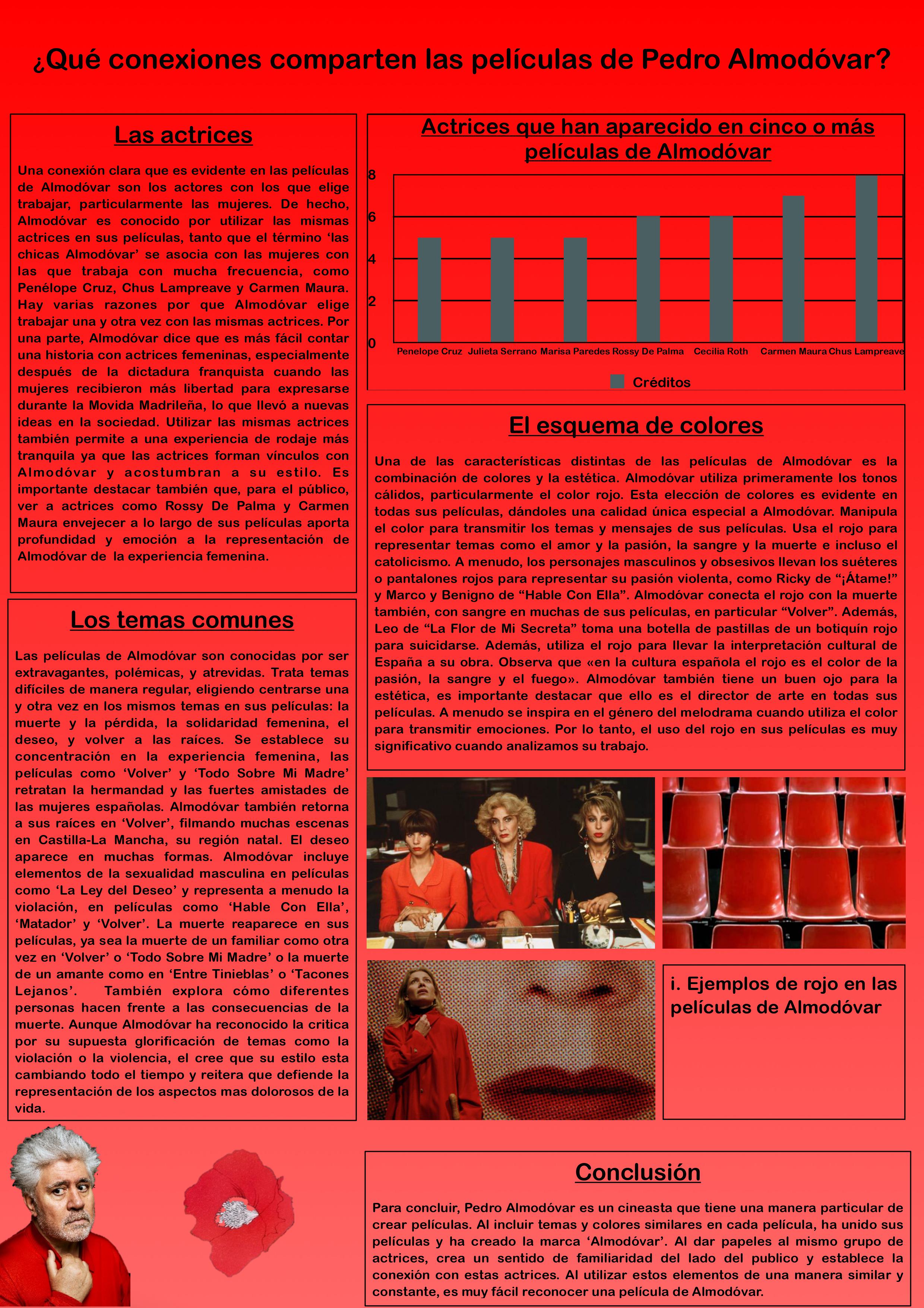 This striking poster on the Spanish filmmaker Pedro Almodóvar was the Overall Winner in 2021.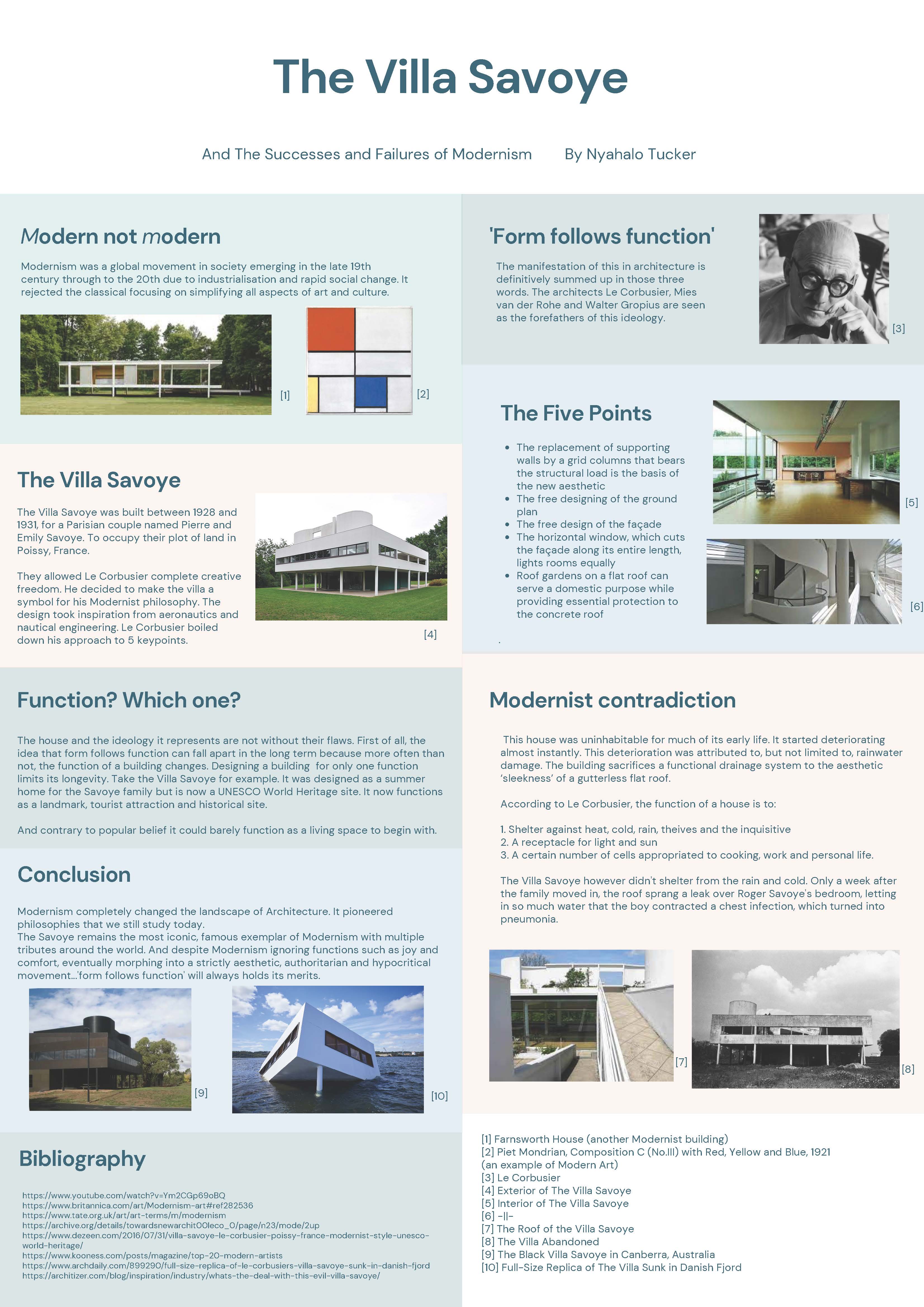 This brilliant poster on the iconic building, The Villa Savoye by Le Corbusier, won the 2021 'Best Poster' award.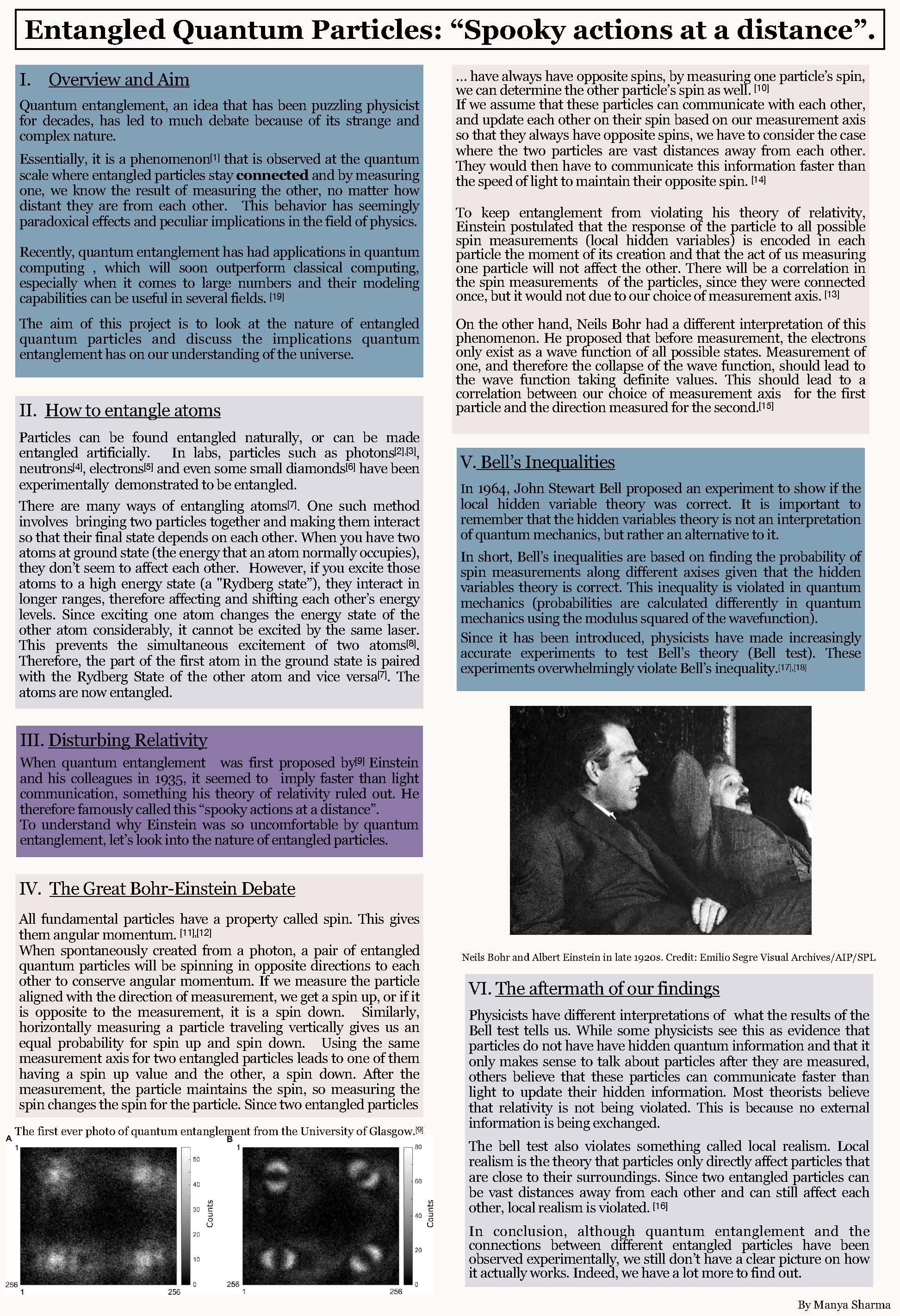 This illuminating poster on quantum entanglement was the joint winner of 'Best Presentation' in 2021.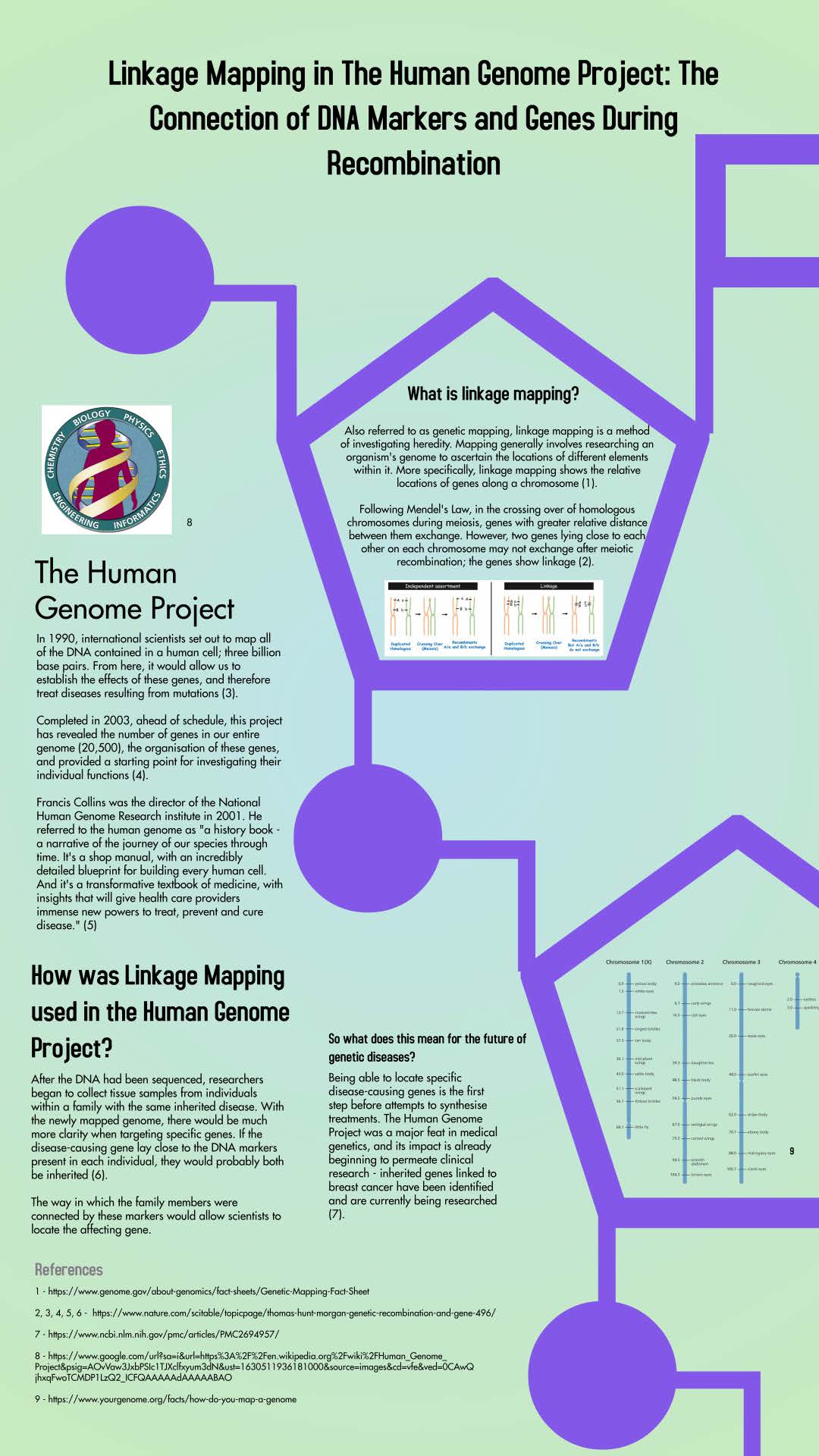 This eye-catching poster on genetic mapping was the joint winner of 'Best Presentation' in 2021.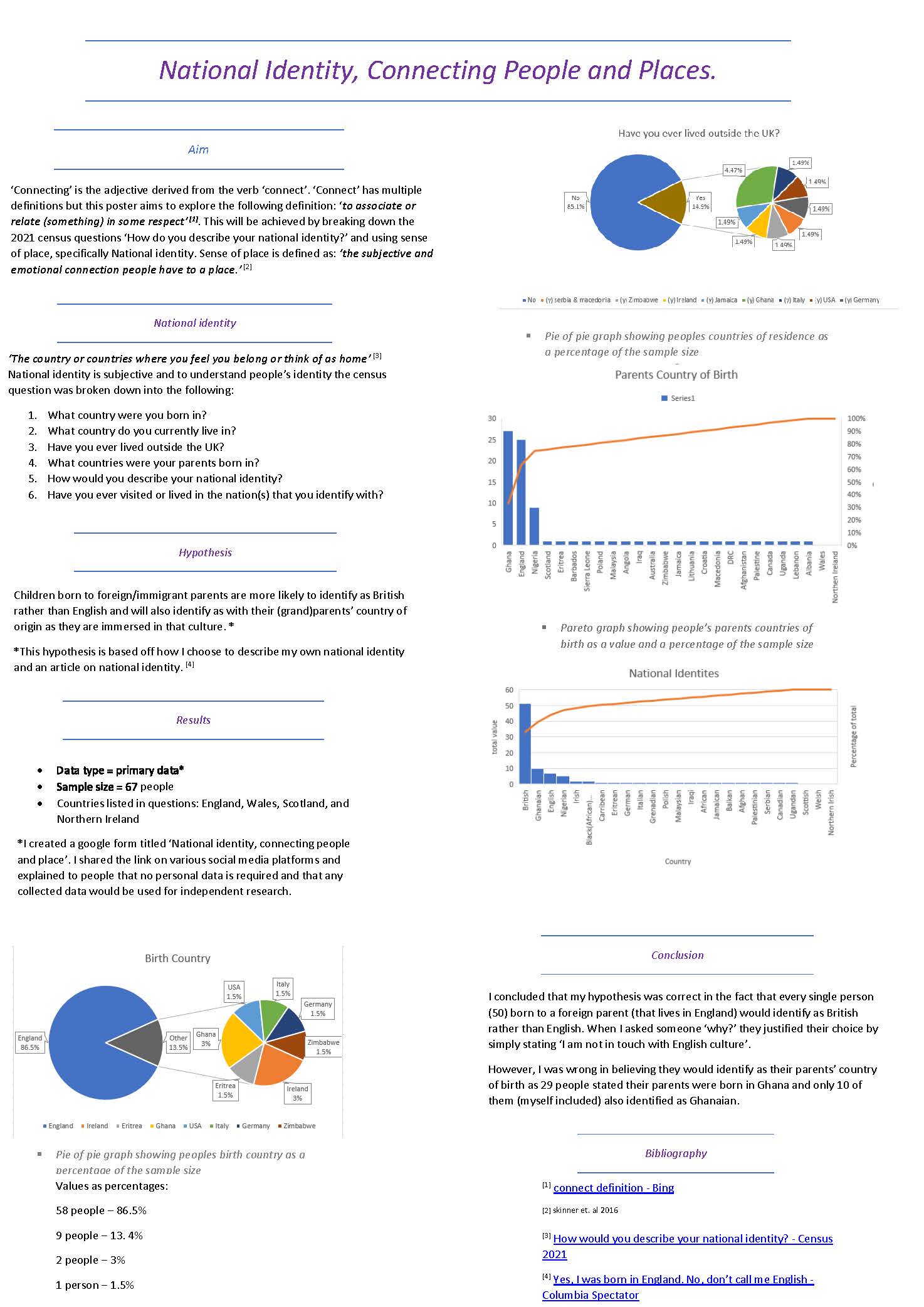 This innovative poster on connections between people, place, and identity won the 2021 award for 'Best Research'.
The 2020 theme was GREEN, and we were delighted by how creative the submissions were! Take a look below at some past winners.

This fantastic poster on Fibonacci sequence in nature was the Overall Winner in 2020 and was awarded the prize for 'Best Poster'.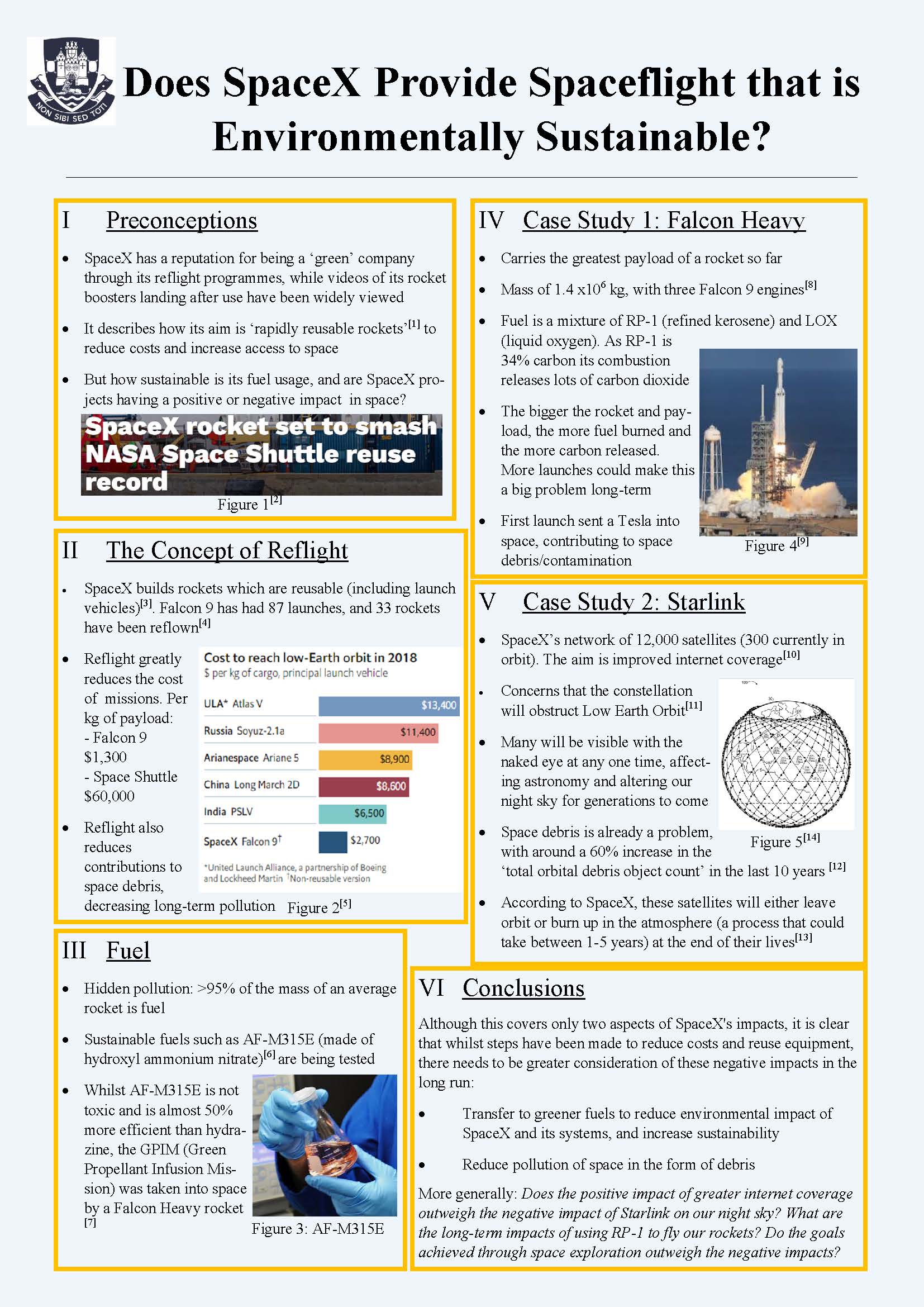 This great poster on Environmentally Sustainable Spaceflight won the 2020 award for 'Best Research'.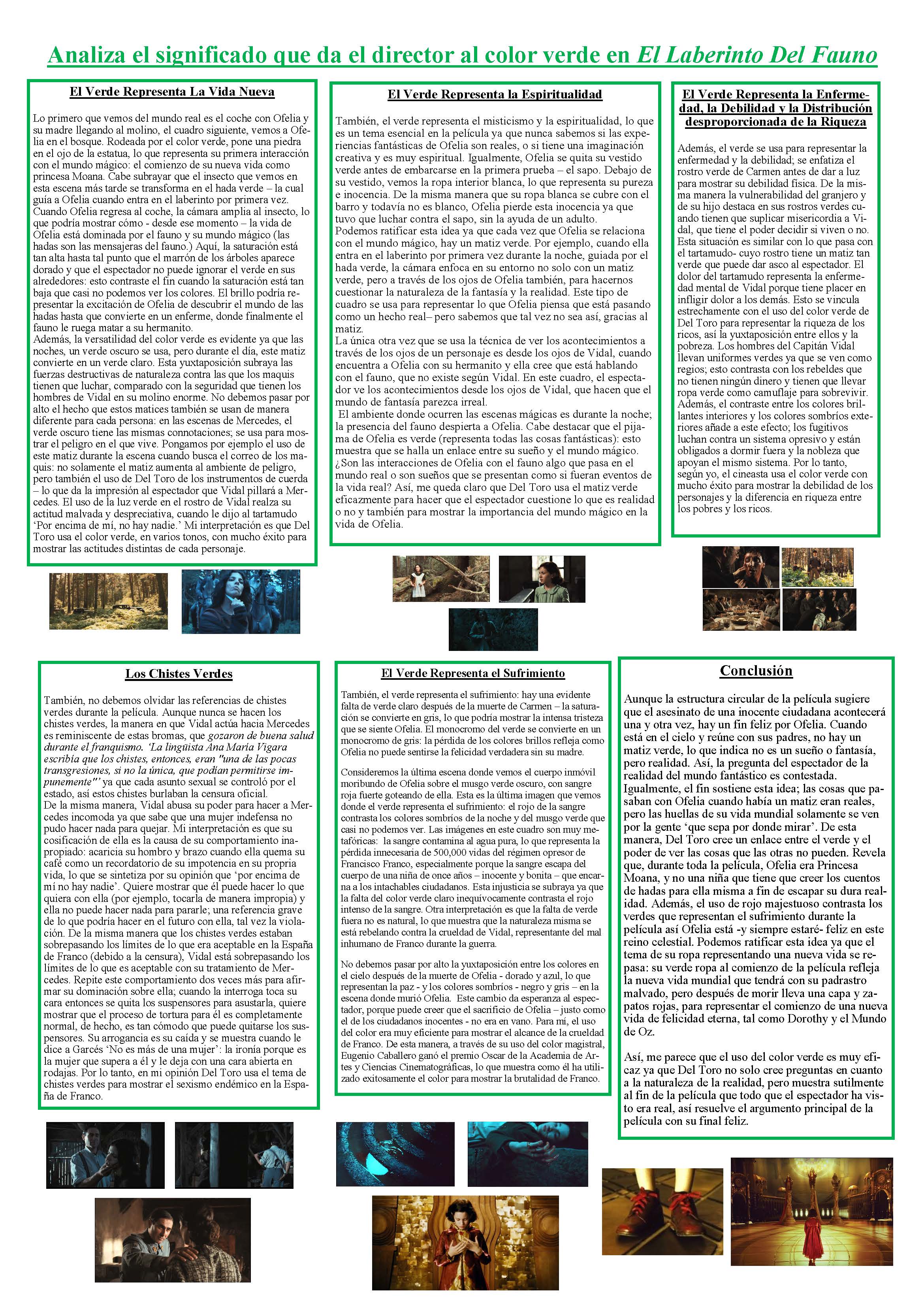 While this amazing languages poster for Pan's Labyrinth won Best Presentation in 2020.