Preachers at Sunday Evensong this term have been asked to choose a topic that we tend to avoid talking about in 'polite society' but which is nevertheless important and necessary to reflect on from a faith perspective.
We look forward to welcoming you to what promises to be a fascinating series on Sundays 6:30pm.
Ourselves
Preacher: The Rev'd Canon Anna Matthews, Vicar, St Bene't's Church
Anna grew up in Durham, in the north east of England, from where she came to Cambridge to read Theology. Soon after this she trained for ordination at Westcott House, and was ordained in St Albans diocese. She served her curacy in Abbots Langley, near Watford, then went to work at St Albans Cathedral as a Minor Canon. Since 2012 she has been vicar of St Bene't's in Cambridge, a post that she held in combination with being Diocesan Director of Ordinands until the start of 2019.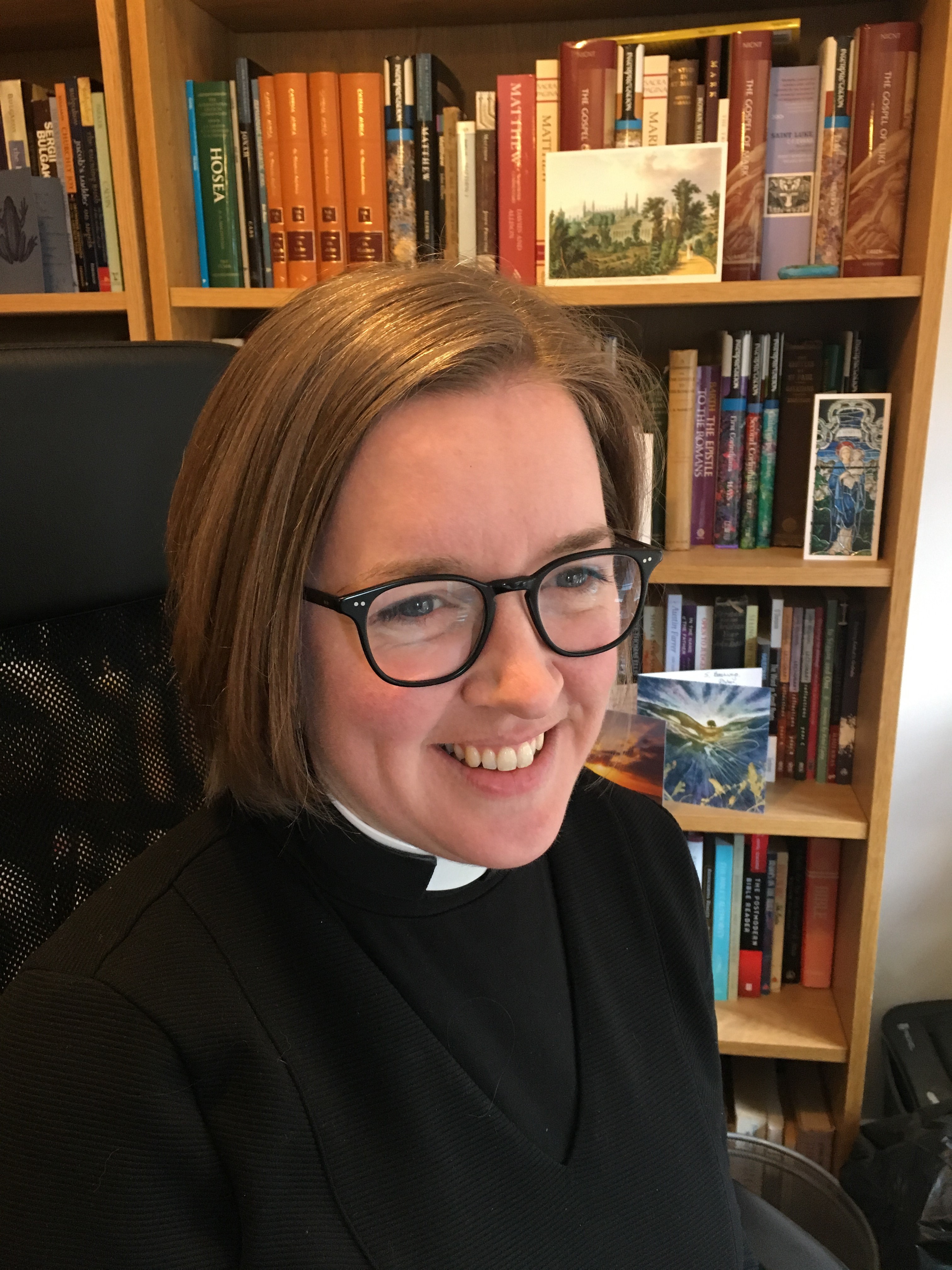 Class
Preacher: The Rev'd Canon Leanne Roberts, Canon Treasurer Southwark Cathedral
The Rev'd Canon Leanne Roberts is Canon Treasurer at the Cathedral, and is also Director of Vocations and Diocesan Director of Ordinands for the Diocese of Southwark.
Born in South Wales, Leanne read music at Oxford University, then worked for a mental health research group before training for ordination at Westcott House, Cambridge, while studying theology at Emmanuel College. She was ordained in 2002 in the Diocese of London, where she served her curacy, and in 2005 became Chaplain of Hertford College, Oxford. During her time there she was a Vocations Adviser for the diocese, an honorary chaplain with Oxford and Buckinghamshire Mental Health Trust, and received an MSt in Ecclesiastical History.
Leanne plays a full part in the life of the Cathedral, and is particularly interested in preaching and spirituality. Other interests include psychoanalysis, iconography, sailing, and detective fiction, though not necessarily in that order.
.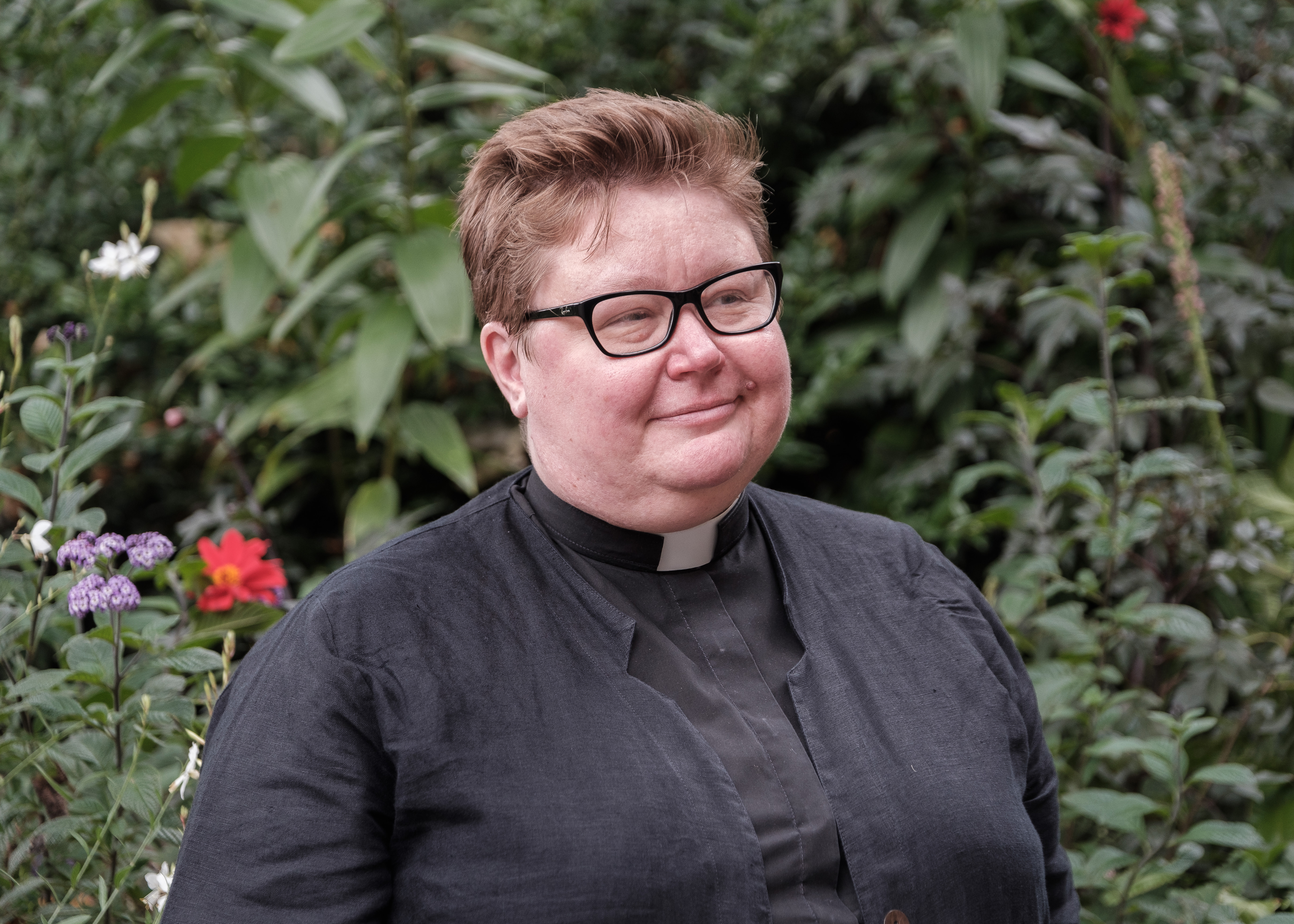 Wealth
Preacher: The Rev'd George R. Bush, Rector, St Mary-le-Bow, London
The Rev'd George R. Bush has been Rector of St Mary-le-Bow since 2002.
Born in London, he trained for ordination at Ripon College Cuddesdon and (briefly) at United Theological College, Bangalore. His academic interests span theology, history, canon law and history of art. He was ordained in 1985 to a parish – St Aidan's – in inner-city Leeds.
He was then student Chaplain of St John's College, Cambridge, before returning to London, first as Vicar of St Anne's Hoxton in the East End (but north of the City), and now Rector of St Mary-le-Bow.
He is a Past President of Sion College, and trustee of a number of charities, comprehending his interests in regeneration, FairTrade, mental health and social investment. He has served as Sheriff's and Lord Mayor's Chaplain.
He is a Patron of the World Marmalade Festival.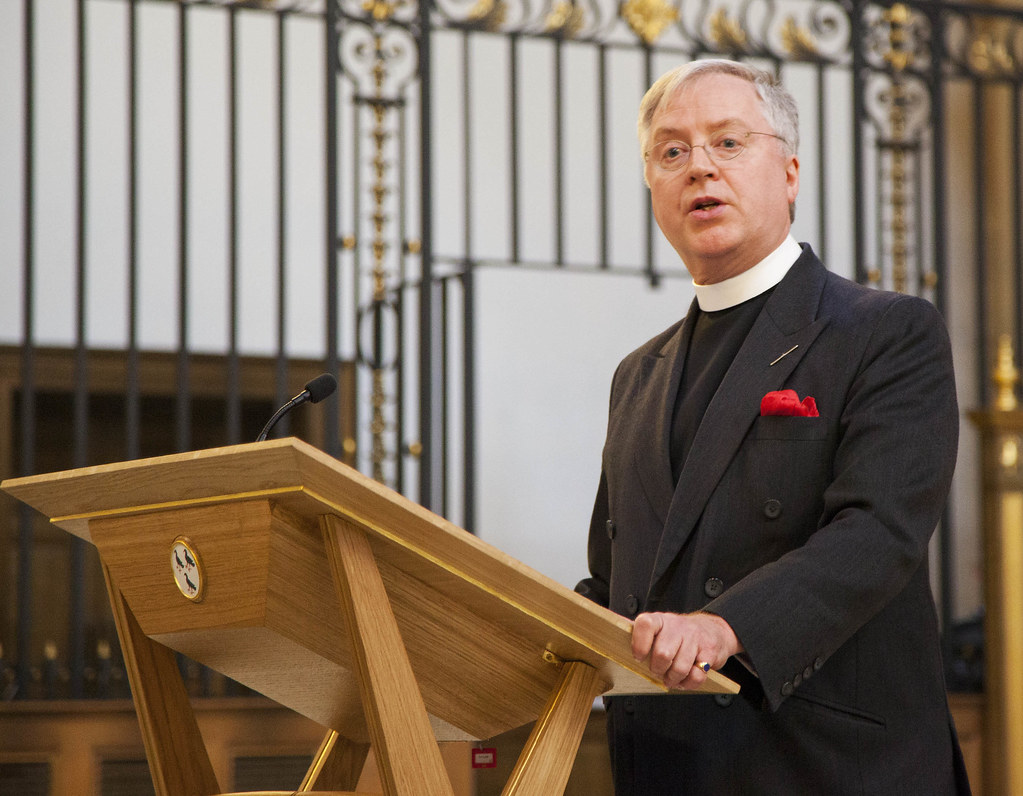 Death
Preacher: The Rev'd Canon Nick Moir, Vicar, St Andrew's Chesterton
Nick has been vicar of St Andrew's Chesterton since 2007, and is also priest-in-charge of St Clement's, Bridge Street, in which parish Chapel Court sits (but not the chapel, or at least most of it).  He was chaplain here at St John's in the mid-90s where he met and married Rosalind Love – who on 1 October becomes the Elrington and Bosworth Professor of Anglo-Saxon.
Nationalism
Preacher: The Rev'd Alice Goodman, Rector, Fulbourn and the Wilbrahams
Rev'd Alice Goodman has been Rector since September 2011, and has general oversight for the three parishes of Fulbourn, Great and Little Wilbraham with Six Mile Bottom. She originally comes from Minnesota, U.S.A., and studied literature both at Harvard and then here in Cambridge. Alice has an established literary reputation both as a poet and an opera librettist. Her late husband was Sir Geoffrey Hill, the Professor of Poetry at Oxford. She has one daughter, Alberta, and four grown-up step-children.
Having been brought up in a Jewish family, Alice converted in adult life to Christianity, and later became ordained in the Church of England. She served for 5 years as Chaplain at Trinity College, Cambridge. Before that, her first job in the Church of England was as Assistant Curate to the Kidderminster Parish Church Team.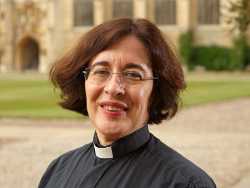 Race
Preacher: The Rev'd Dr Sharon Prentis, Intercultural Mission Enabler & Dean of Black & Minority Ethnic Affairs, University of Birmingham
The Revd Dr Sharon Prentis is Mission Enabler & Dean of Black and Minority Ethnic Affairs for the Church of England in Birmingham. Previous work experience has included being a Tutor in Theology, Deputy Director for Research & Development at The Salvation Army and a Director of a faith-based organisation where she helped set up a social enterprise. After gaining degrees in social sciences, anthropology and theology her research and teaching has predominately been in community and education contexts.
In 2003, her work was recognised by the Department of Health when she was named as a Mary Seacole Scholar for a project on faith and the impact on health.  She is currently a trustee of Thrive Birmingham- a charitable organization which supports individuals, churches and organisations who are motivated by faith to address issues of poverty and work actively to see their neighbourhoods flourish. Sharon is a member of the Committee for Minority Ethnic Anglican Concerns a National group for the Church of England.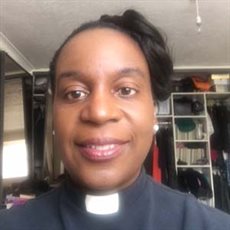 Religion