Reflections on the Resurrection
The theme of our Sunday sermon series this term is 'Reflections on the Resurrection'. Our guest preachers will explore a dimension of the resurrection. 
Why do you look for the living among the dead?
Preacher: The Rt Rev'd Alison White, Bishop of Hull
Alison White was brought up in London before pursuing her love of English literature which she studied as an undergraduate in Durham. She subsequently went on to explore theology both in Durham and Leeds Universities. She was ordained in 1986 and then worked in the Diocese of Durham in parishes, then as Adviser in Local Mission, Director of Mission and Pastoral Studies at Cranmer Hall, and as Director of Ordinands. She was subsequently a member of the national Archbishops' Springboard Team. Then in the Diocese of Peterborough, where she moved when her husband Frank was made Bishop of Brixworth in 2002, she served as Co-ordinator of Curates' training and was an honorary Canon of the Cathedral. Alison has served in a variety of roles on national Boards and committees, with a focus on vocation, spirituality and mission. She has worked widely in teaching, spiritual direction, retreats and theological consultancy both nationally and internationally. In 2010 she and Frank moved to the Diocese of Newcastle where Alison served as Priest in Charge of St James', Riding Mill and Diocesan Adviser in Spirituality and Spiritual Direction. She was concurrently honorary Canon Theologian of Sheffield Cathedral. In 2015 Alison was consecrated as Bishop of Hull, a suffragan see in the Diocese of York. She was the second woman to be ordained to the episcopate in the Church of England.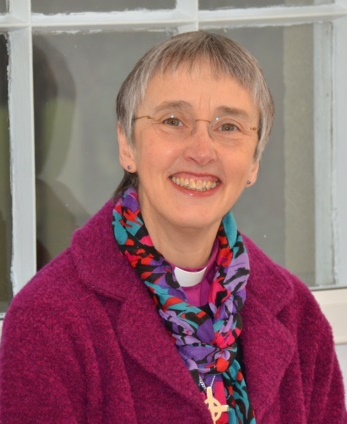 Noli me tangere
Preacher: The Very Rev'd John Hall, Dean, Westminster Abbey 
The Very Reverend Dr John Hall, Dean of Westminster since 2006, is responsible for the mission, ministry and maintenance of Westminster Abbey. After teaching RE in Hull, he was ordained in 1975 and served in South London. He was Director of Education for the Diocese of Blackburn and then served as the Church of England's Chief Education Officer, responsible for the Church's strategy in relation to church schools and education generally. He has been a school and university governor. He is a Fellow of the Society of Antiquaries, has four honorary doctorates and is a Pro Chancellor of Roehampton University.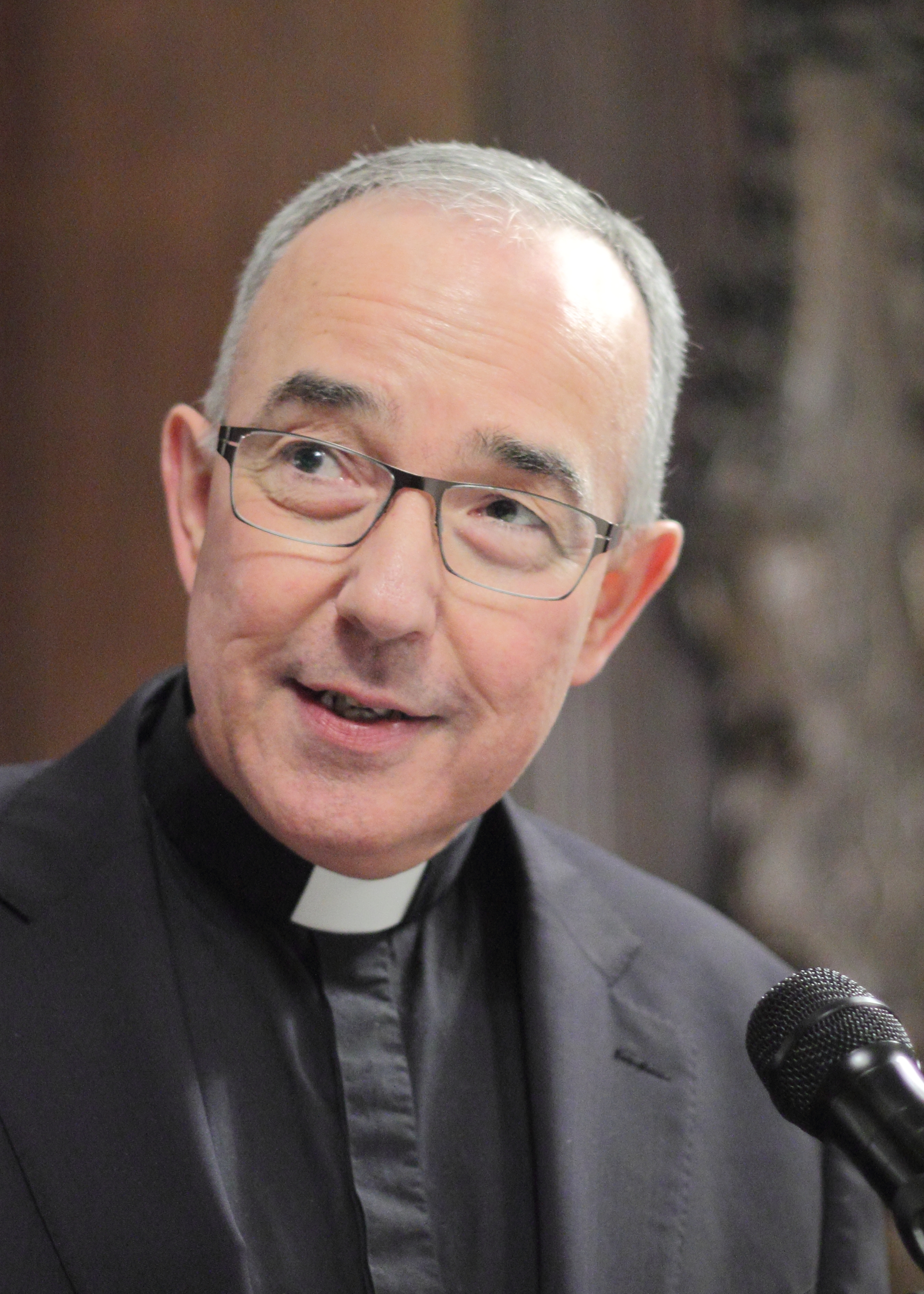 Known in the breaking of the bread
Preacher: The Venerable Nicholas Mercer, Honorary Assistant Priest, St Paul's Knightsbridge
Nick Mercer has had a varied life as a maths and physics teacher, Baptist minister, theological college lecturer and priest. After five years as an Assistant Curate in central London, he became Director of Ministry and then Vicar General for the London College of Bishops. Latterly he also became Archdeacon of London and retired in 2017 at the same time as the Bishop of London. He is a Prebendary Emeritus of St Paul's Cathedral, an Honorary Assistant priest at St Paul's Knightsbridge and a member of the Third Order of the Society of St Francis.
h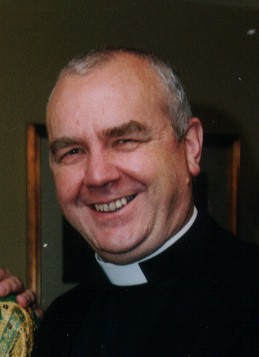 Peace be with you
Preacher: The Rev'd Andrew Thomas, Rector, Dulverton (All Saints) with Brushford, Brompton Regis, Upton and Skilgate
Andrew was brought up and schooled in Surrey. Following a career as a nurse in paediatric cardio thoracic medicine, he attended theological college at Westcott House, Cambridge. Made Deacon in 2010 he served his curacy at Cookham, Berkshire. Following his curacy Andrew took up a post as a Royal Naval Chaplain, attending basic officer training at Britannia Royal Naval College, Dartmouth. In 2014, Andrew began his current appointment as the Rector of five rural parishes on Exmoor in Somerset, where he has built a ministry team, seeing three candidates through Reader training, and two candidates through the Bishops' Advisory Panel selection process for ordained ministry. He and his partner, Mark, share the custody of a Dachshund called Monty, and Lola, a grumpy elderly cat.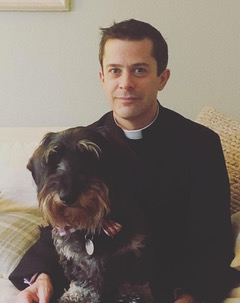 Blessed are those who had not seen and yet believe
Preacher: The Rev'd Carol Barrett Ford, The Acting Dean, St John's College
For the Acting Dean's own page click here.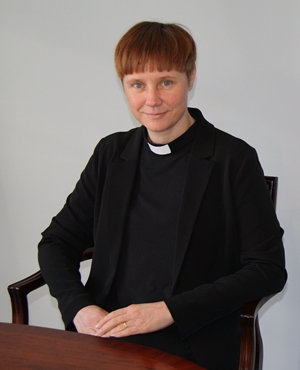 Come and have breakfast
Preacher: The Rev'd Michael Boag, Rector, Worth (St Nicholas), Pound Hill and Maidenbower
Royalty and flightpaths are common themes in the ministry of Fr Michael Boag; recently appointed to St Nicholas' Worth, on the edge of Crawley and a few miles south of Gatwick. The unusually large church was built in a Royal Saxon hunting forest around 950 and is one of the oldest in continuous use. Before this he looked after the vast and remote parish of Upper Coquetdale, a Duchy of Lancaster living in Northumberland, and a favourite area for RAF low flying fast jet training. For eight years prior to that, he was Succentor and Dean's Vicar of St George's Chapel, Windsor Castle (nr Heathrow).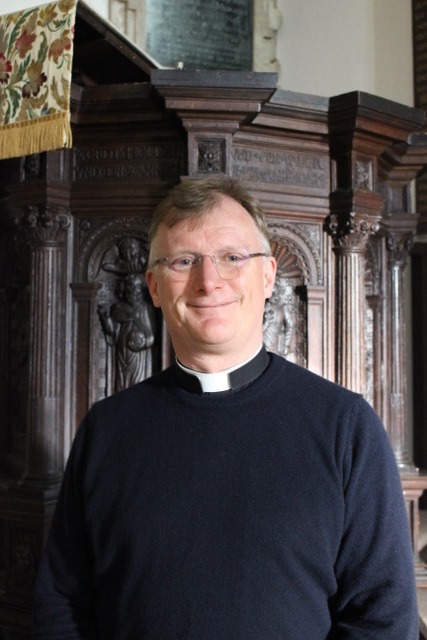 The test of love
Preacher: The Revd Frances Wilson, Bishop's Director for Ordinands, Diocese of Lichfield
Frances first tested her vocation within the Religious Life as a Sister of the Order of the Holy Paraclete but left before taking Life vows and returned to work at a Children's Hospice. She applied to Leeds University and whilst studying, was selected for Ordination training. She served as a curate in south Leeds, then parish priest in Catterick, North Yorkshire, before moving to Newcastle to be Priest in Charge of an estate church and Partners In Community Action Development officer for the Diocese and latterly Area Dean.  Frances is now Bishops' Director of Ordinands in the Diocese of Lichfield.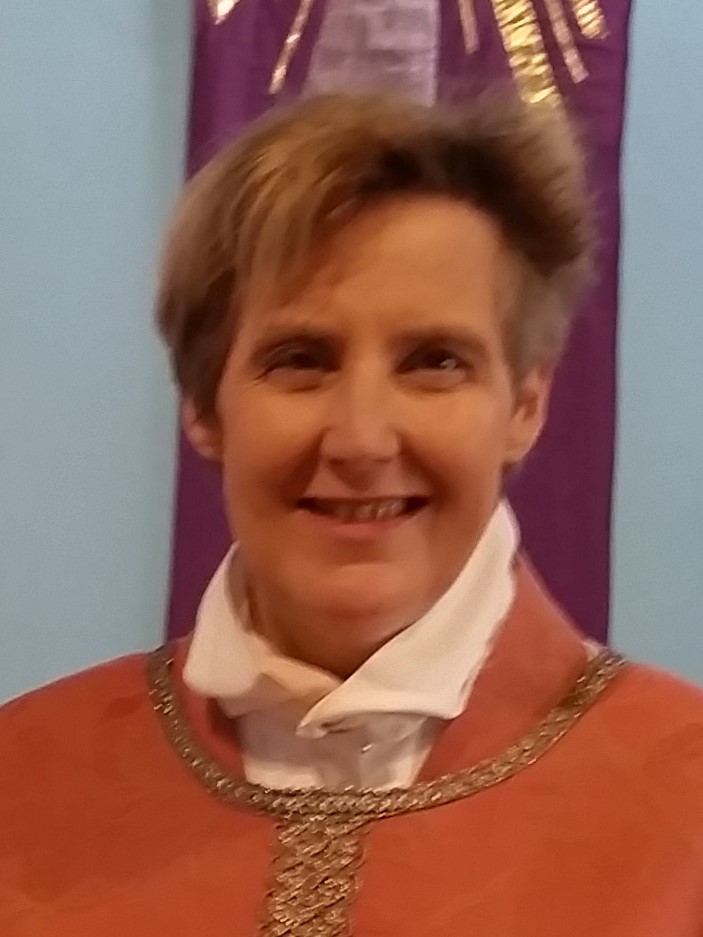 You are my witnesses
Preacher: The Rev'd Canon Dr Maureen Palmer, National Chaplain, The Church of England Guild of Vergers
Brought up in London during the Blitz, Maureen read a degree in Zoology/Physiology in the University of London. This was followed by a PhD in Zoology before she began teaching Physiology in the same University. She was ordained as a Deaconess in 1985 and served her Title in Hereford. She became Deacon in 1987 and was priested in 1994 while she was Chaplain/Succentor at Birmingham Cathedral. She was appointed Canon Pastor at Guildford Cathedral in 1996 with the task of serving as Pastor to the congregation, volunteers and visitors as well as developing educational opportunities for all age groups. In 2005 she became National Chaplain to the Church of England Guild of Vergers and though now retired, she enjoys ministering to them and to several country parishes within Hereford Diocese. She is interested in History of Art, Philately and Natural History