Dr Peter Linehan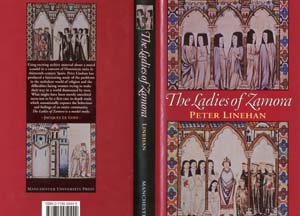 Dr Peter Linehan was a renowned historian of St John's who died in July 2020.

His research interests included the history of the medieval Church and medieval Spain and Portugal, on which subjects he was the author of about 100 books and articles, ranging from The Ladies of Zamora (1997), an exercise in micro-history concerning scandalous goings-on in a thirteenth-century Spanish nunnery, to The Medieval World (2001), a collaborative work on many aspects of the Middle Ages from Tara to Timbuktu, co-edited by him and Professor Janet Nelson, and (with F J Hernández), the Mozarabic Cardinal (2004). His Spain, 1157-1300: a Partible Inheritance was published in 2008. Dr Linehan was the editor as well as a contributor to St John's College, Cambridge: A History (2011), which marked the College's Quincentenary.
Dr Linehan had been a Fellow of the College since 1966 and was also a Fellow of the British Academy and of the Royal Historical Society.