Dr Alex Wilshaw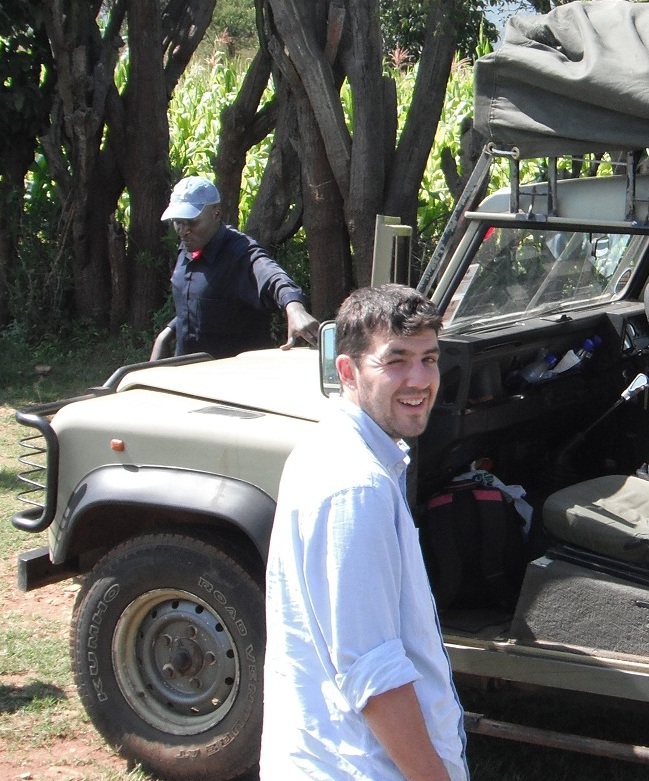 Alex Wilshaw arrived at St. John's in 2005 to study Archaeology and Anthropology, eventually specialising in Biological Anthropology. This was followed in 2008 by a PhD in Palaeoanthropology, after which he obtained a research position on the 'In Africa' project into early modern human origins based at the Leverhulme Centre for Human Evolutionary Studies (LCHES) and was elected to a teaching Fellowship at St. John's in 2013.
Alex has spent time working and excavating in France, Libya, Israel and Kenya. However, his research interests largely lie in East Africa, where he currently works for several months a year as part of a large field team in the Nakuru-Naivasha Basin and northern Turkana in Kenya, where the team investigates fossil bearing deposits. His work largely concerns the evolution of stone tool technologies from Later Stone Age Africa, with further interests in changes in human skull and skeletal variation in Africa over the last 60,000 years, the effects of climatic and ecological changes on human population movements and interactions and the application of statistical and novel methods of analysis to archaeological data.
Alex teaches the first year paper in Biological Anthropology; this includes primatology, human evolution, human adaptation, the evolution of culture and population genetics. In the second and third years he supervises students in the core courses on human evolution, is able to supervise certain optional papers (depending on which courses run each year), and is involved in the teaching of practical classes in the Behaviour and Evolution papers for Natural Sciences. He is always available for general questions, and dissertation and learning support for any HSPS students whose subjects overlap.
Any prospective students who have questions about Biological Anthropology or any courses in the Arch and Anth side of HSPS are welcome to get in touch by email: aw386@cam.ac.uk