Photographs of College life
As entries for the Student Art and Photography competition are submitted this week, we shine our spotlight on some of the historic photographs in our collections that could have been submitted for the category of College life.
Today most students routinely carry mobile devices capable of taking photographs, making it easy to capture images typifying life at St John's pretty much at any time. Photography is easy, instant, and cheap. In earlier eras, there were far fewer informal snapshots of College life. While we have photographs of members of the College dating back into the 1860s, the majority of early photographs are formal shots of posed groups. Only limited - largely official - aspects of College life are recorded for posterity.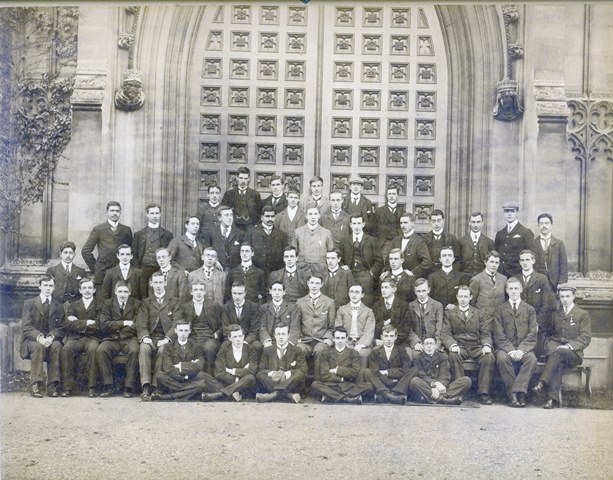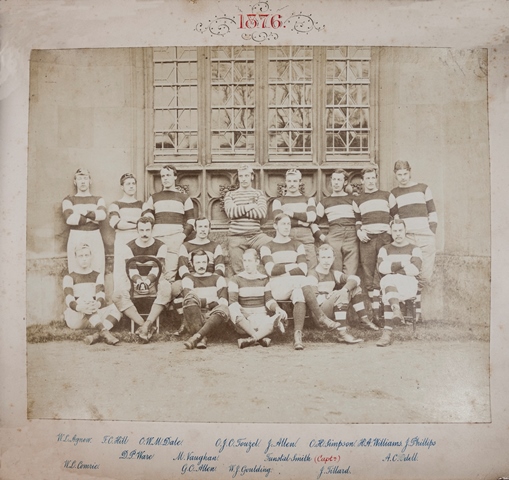 As photographic equipment became slightly more portable and affordable, it became possible for  a few students to record specific events and occasions.
This is a boat club parade from around 1900.  Members of a victorious LMBC crew were hoisted aloft by the crowd, who processed across Midsummer Common bearing flags and oars.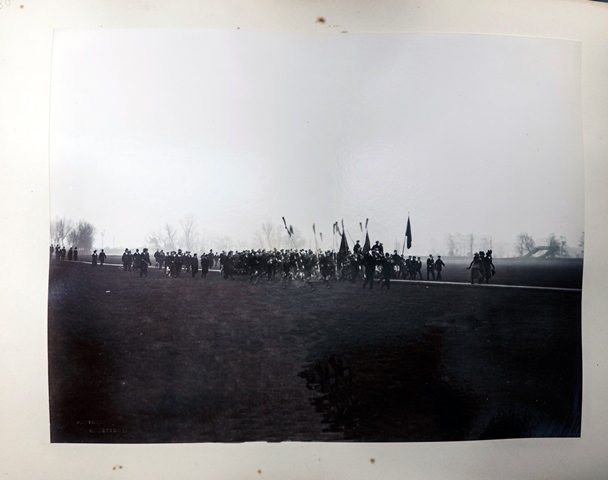 Photographs of groups of College friends are treasured after graduation. We have just a very few photographs of private student parties.  Some look more fun than others!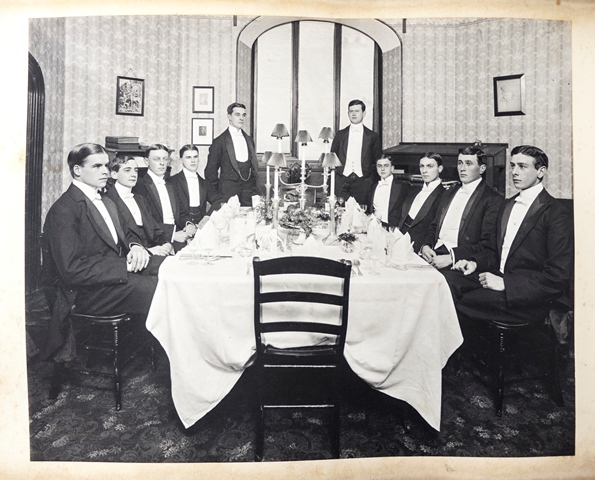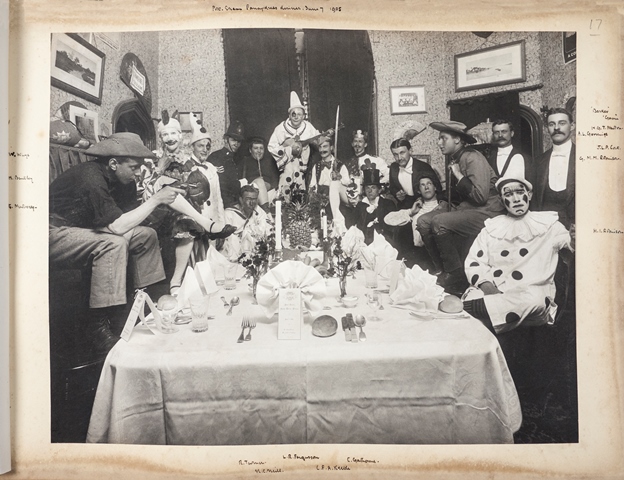 College societies other than sports teams also recorded their activities. The Thespids were a College dramatic society active during the late nineteenth century. Photographs were taken of the actors in costume for many of their productions. These shots of the cast are taken from the group's second play of 1887, performed in the Easter Term.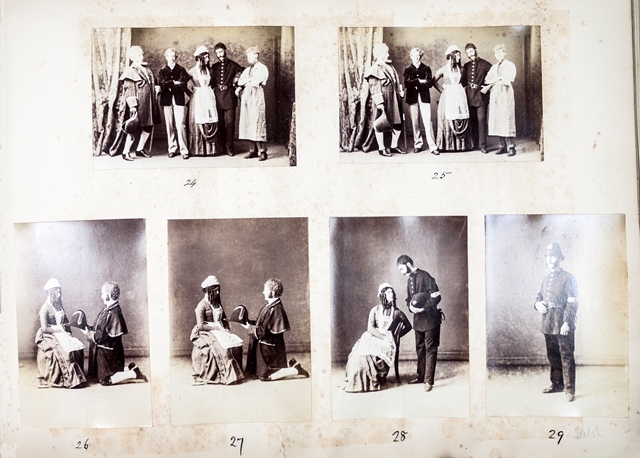 If you would like to see what College life looks like in 2018, the entries for the student Art and Photography Competition will be on display in the Library Exhibition Area 9 am-5 pm, Monday to Friday, from Thursday 3 May to Wednesday 13 June 2018. 
This Special Collections Spotlight article was contributed on 25 April 2018 by the Special Collections Librarian.