Palmerston Society (HSPS)
The Society
The Palmerston Society is the college's society for students of the Human, Social and Political Sciences Tripos. It is named after the last of the four prime ministers St John's College gave Great Britain, Lord Palmerston. Our society is St John's College's only active political association, encompassing all those who study HSPS within John's while giving the opportunity for all students of the college to benefit from the talks it holds if they so wish.
In the past, it has frequently combined with other societies including a very successful event with the Winfield Society and the History Society, which saw Sir Richard Aikens and Lord Peter Hennessy invited to speak at the college. This year, the Palmerston Society has secured the presence of the former Italian Prime Minister Paolo Gentiloni for the annual dinner in Lent Term.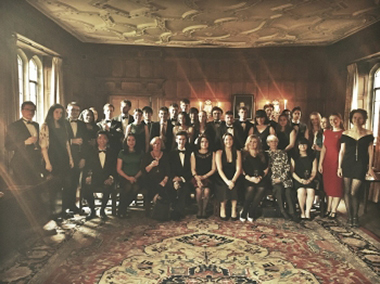 Past speakers included Mark Stephens, previously Julian Assange's Lawyer, and David Cohen, the lead feature writer for the Evening Standard. The society is instrumental in promoting a lively, intellectual political scene within the college and in creating links between HSPS students thereby fostering a friendly atmosphere and inter-year integration.