24/01/2018 9:00 to 20/04/2018 18:00
Life in the Lodge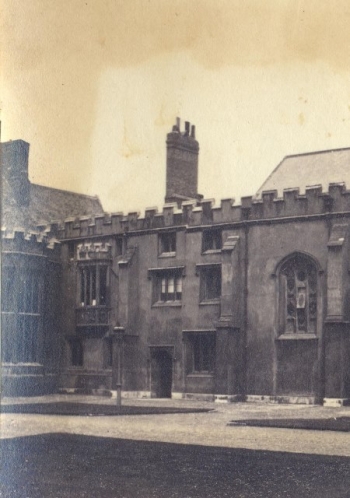 This exhibition traces the story of life in the Master's Lodge over the last five hundred years. The Master's Lodge is a curious mix of the public and private. Traditionally, the Master has been responsible for entertaining and accommodating the College's most important guests. Official business of the College has been conducted by the Master from the Lodge. But it is also a family home. For a considerable part of the College's history, the Lodge has been the only family home within St John's, as the Master was unique among the Fellowship in being permitted to marry, although not all Masters availed themselves of the privilege. Until the 1860s, Fellows who wished to live in matrimonial bliss were obliged to resign their Fellowships, and leave St John's, often taking up ecclesiastical positions in parishes. The Master's wife was thus the only woman who was officially sanctioned to live in the heart of this exclusively male academic community. Masters' wives have left little trace in the College's formal records, but some still stand out as characters of significance.
Until the construction of a new Chapel, which necessitated the demolition of the old north range of First Court, the Lodge was situated at the heart of the College, next to the Chapel and Hall. For three and a half centuries, the Master and his family effectively lived 'over the shop'. Greater privacy was afforded by the building of a new detached Master's Lodge off Bridge Street, but the Lodge retains a dual domestic and public role. This exhibition looks at the lives of Masters, the few extraordinary women who also occupied the Lodge, and the ways in which the Lodge has featured in the life of the wider College over the centuries.
The exhibition runs from 24 January to 20 April 2018 and is open to the public Monday to Friday, 9am to 5pm in the Library Exhibition Area (entrance is via the Working Library in Chapel Court).