The Unknown Southern Continent
The southern continents of Australia and Antarctica were still unknown to Europeans long after parts of all the other continents had been explored. Ptolemy, a geographer in ancient times, had suggested that there was one huge continent in the south of the world. 1500 years later mapmakers were still putting this imaginary super-continent on their maps. They labelled it, in Latin, Terra Australis Incognita (Unknown Southern Land).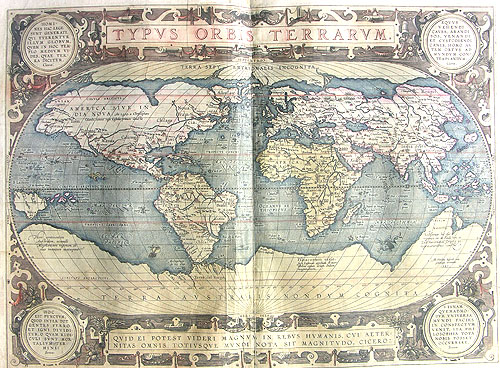 Look at this map of the world that appeared in a 1592 atlas by the mapmaker, Abraham Ortelius. Can you see Australia or Antarctica? The large island on the far left is New Guinea. Click on the picture to have a better look.
The Pacific voyages of Abel Tasman and Captain James Cook brought into question the idea of a southern super-continent.