The Khattar Harrison Scholarship
The Scholarship
For the first time in 2017, St John's College proudly awarded the Khattar Harrison Scholarship, which was made possible with the generous support of a St John's College alumna and her husband.
The Scholarship is awarded to a woman who is about to start her undergraduate studies at St John's, has a strong interest in interdisciplinary areas and is passionate about the topic of her study. All female offer holders whose household income is below £85,000 per annum are eligible to apply for the Khattar Harrison Scholarship.
The Khattar Harrison Scholar is awarded £5,000 per annum for the duration of her undergraduate course at St John's College.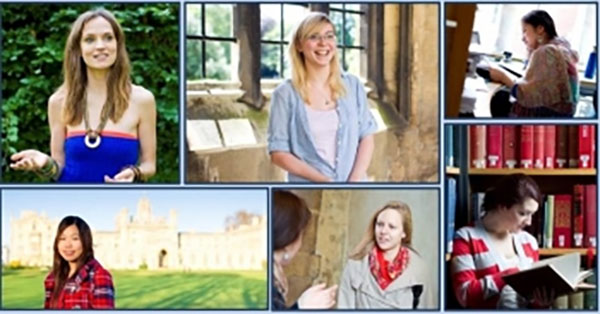 Application Procedure
The College invites all female applicants who have been offered a place to come to St John's to apply for the Khattar Harrison Scholarship. The applicants are asked to write a personal statement about their interdisciplinary interests and their approach to interdisciplinary studies. The shortlisted applicants will be interviewed in London. The option of a Skype interview will be offered to EU and international students.
The closing date for applications is usually in July and the female offer holders are also notified by email. 
Should you have any queries about the Khattar Harrison Scholarship or the selection procedure, please click here to send us your email.