Heather Hancock appointed as Master of St John's College
"I'm looking forward to sustaining St John's global renown for scholarship and excellence, and to championing its pioneering work on access"
A distinguished new Master has been elected to lead St John's College, University of Cambridge.
Heather Hancock LVO DL has over two decades' experience in senior leadership in the private and public sectors. She currently chairs the Food Standards Agency, a non-ministerial Government department that regulates the food and feed industry. Prior to this, Heather spent 11 years at Deloitte where she was a Managing Partner for the UK and Swiss firms, and led the firm's global services to the London 2012 Olympic and Paralympic Games.
St John's College was founded in 1511 and is one of the largest Colleges of the University of Cambridge. Its former students include Nobel Prize winners, Prime Ministers, scientists, artists, and leaders in business and industry. Today St John's has more than 150 Fellows, about 900 students, and 250 members of staff. The Master provides overall leadership of the community of students, staff and Fellows. Heather will be the 45th Master of the College and the first woman to hold the role.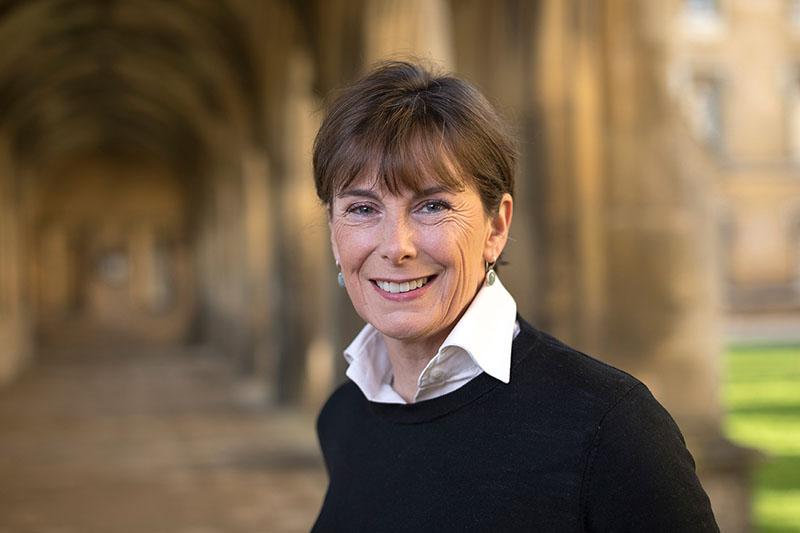 Professor Deborah Howard, who chaired the College committee which led the search for the new Master, said: "We are delighted to announce the election of Heather Hancock as the next Master of St John's College. She is a highly distinguished leader who will build on the College's international reputation as a supportive, inclusive, and ambitious academic community."
Heather, who studied Land Economy at St John's, said: "I am deeply honoured to have been elected as the next Master of St John's College. I arrived at St John's as an undergraduate from a northern comprehensive, the first in my family to go to university, and the first pupil from my school in Colne to reach Oxbridge. I know from personal experience the life-changing impact that St John's can deliver. I'm looking forward to sustaining the College's global renown for scholarship and excellence, and to championing its pioneering work on access – such as the St John's Studentships offered to students from lower- and middle-income households."
Heather began her professional career as a land agent before joining the Government Economic Service. She had a range of posts in Whitehall, including serving as Private Secretary to three Home Secretaries. She was also Chief Executive of The Millennium Commission, and Chief Executive of the Yorkshire Dales National Park Authority. At Deloitte, Heather was a Partner in the strategy consulting business and was part of the firm's global leadership team. She had executive oversight of innovation, talent, brand and communications.
Dr Steve Edgley, President of St John's, said: "Heather has an extremely impressive track record of being an innovative and inspirational leader, and she will draw on her expertise to guide the College in addressing the challenges and opportunities of academic life. Heather will undoubtedly be an exceptional ambassador for the College as we continue to strive to attract the very brightest students and researchers to St John's from around the world."
In 2014, Heather delivered an independent report to the BBC Trust on bias and impartiality in the BBC's rural affairs coverage.  She spent more than a decade as a trustee of The Prince's Trust, introducing its first programmes specifically aimed at young people in rural areas, and she served as Deputy Chair of the World Athletics Championships and Paralympic Athletics Championships from 2013 to 2016. Heather was appointed Lieutenant of the Royal Victorian Order in the 2013 New Year Honours. She is a Deputy Lieutenant of North Yorkshire.  
Heather was elected as an Honorary Fellow of St John's last year in recognition of her 'exceptional contribution' to her field. She has been President of the Johnian Society, a global network of alumni that works to support the College, the chair of the St John's College Development Board, a member of the College's Development Committee, and a member of the St John's College Communications Group. She has also served as President of the Land Society, the alumni network for Cambridge land economists.
Heather will succeed Professor Sir Christopher Dobson, who was due to retire from the role at the end of the 2019/20 academic year. Sir Christopher died in September 2019 after 12 years as Master. 
Heather will take up the role on 1 October 2020.
Published 4/12/2019