Frank Samuel Herbert Kendon (1893-1959): poet
Frank Kendon was born at Bethany House, Kent on 12 September 1893. His father Samuel Kendon was schoolmaster of Bethany School, where Frank also worked as a teacher.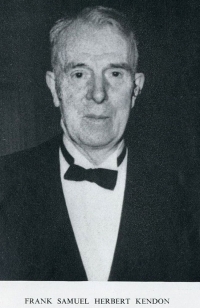 Kendon served with the Royal Engineers in Egypt in World War I. He matriculated at St. John's in 1921 where he studied English. His tutor was EA Benians; whose father had also been a schoolmaster at Bethany School.
Kendon's time in Cambridge was a "period full of experiment and liveliness; especially in the field of literature" (Eagle [College magazine], No. 259).  His first book Poems and Sonnets was published in 1924. His autobiography The Small Years (1930) was Kendon's most popular book.
He joined the staff of the University Press at Cambridge (CUP) in 1935. In 1948, Kendon was elected a Fellow and remained a member of the College's fellowship until his death.
While working at CUP, he was commissioned to translate "The Thirty Six Psalms" for The New English Bible but Kendon died before he could finish this work.
In 1963 CUP published his distinctive and remarkable translations as literary memorial to Kendon.
Below are a collection of archive documents relating to Kendon's life at St John's and his poetry.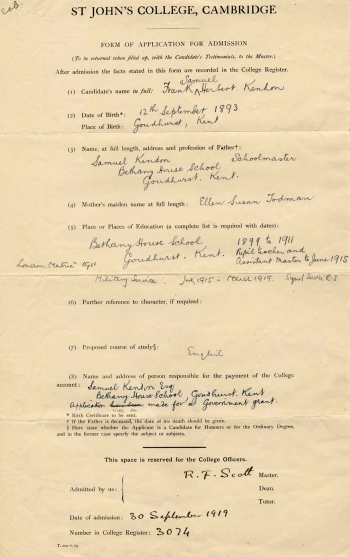 Kendon's application for admission to St John's College in 1919.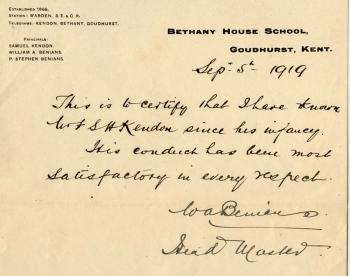 Reference letter from WA Benians, Headmaster of Bethany School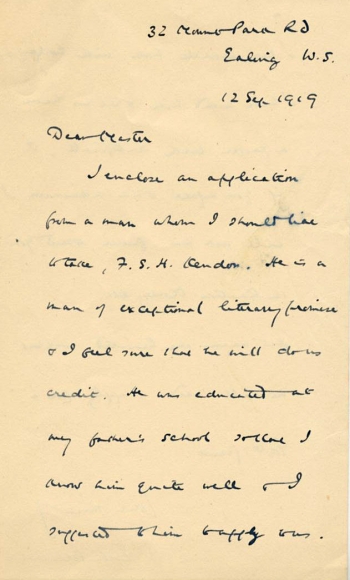 EA Benians (later Master of St John's) refers to Kendon's exceptional literary promise
'Cage & Wing' by FSH Kendon (1947)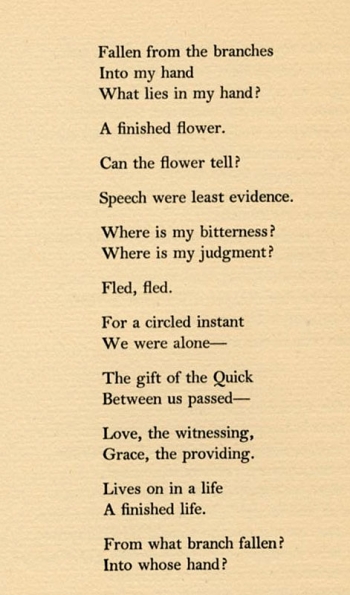 'Each Silver Fly' by Kendon won the University's Seatonian Prize for poetry in 1945.