The first field guide to birds
There was always a bird book on the shelf when I was a child. Organised by type of bird, clearly illustrated, with information on each bird's size and favoured habitat it provided a handy guide to identification. Whenever we saw a bird we did not recognise, we looked it up in the bird book. The origin of such field guides may be traced back to Thomas Bewick's History of British birds. Volume one concerning land birds was published in 1797, with volume two on water birds following in 1804.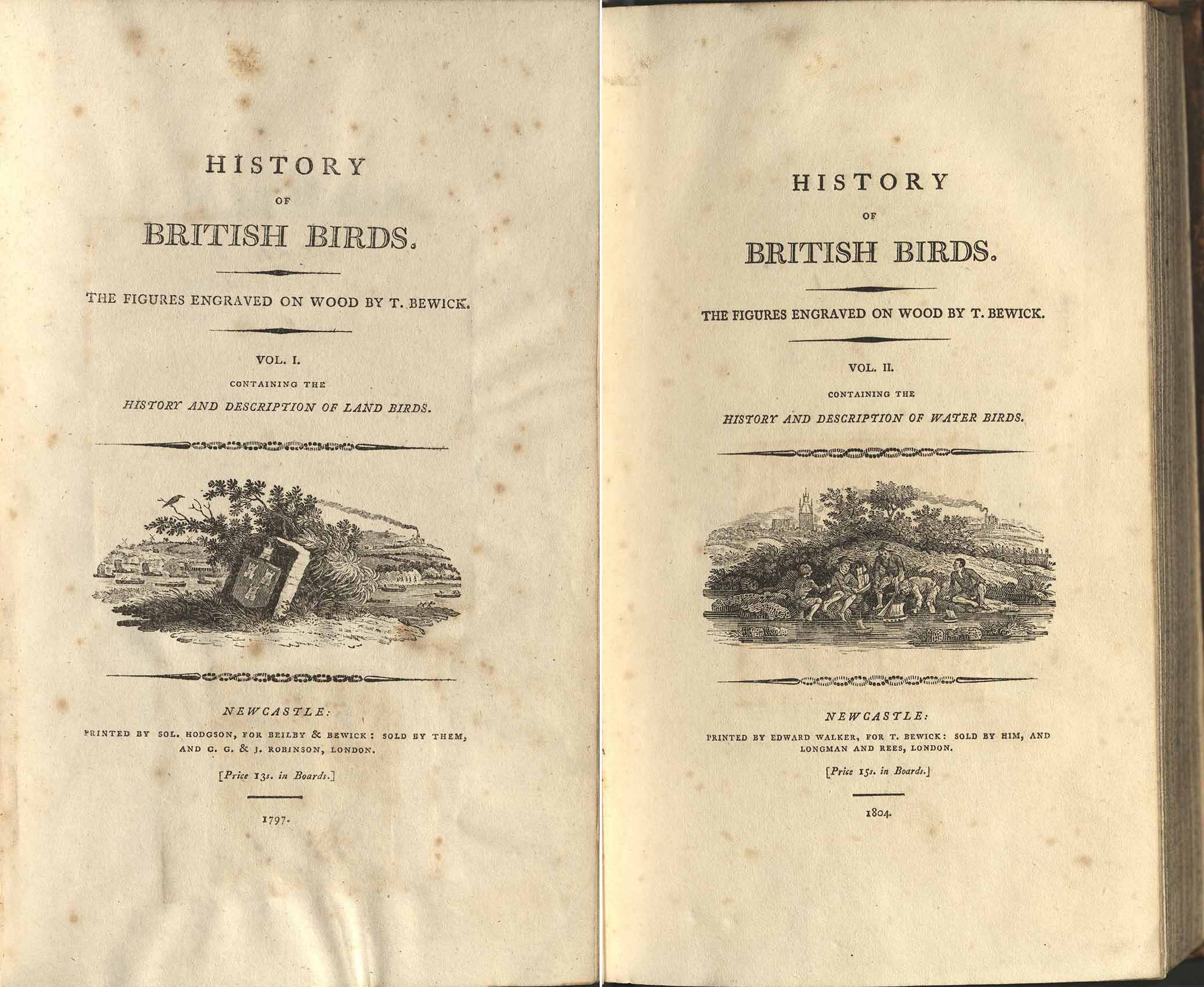 Bewick was born in Northumberland in 1753. He was apprenticed to Ralph Beilby, who engraved all sorts of metals, including copperplates for printing. Beilby disliked carving wood, so when woodcuts were needed, Bewick took them on. After his apprenticeship was completed, he entered into partnership with Beilby. Bewick's skill in wood engraving achieved national recognition with the publication of his History of quadrupeds in 1790. He promptly embarked on a project to produce a similar publication for birds. The initial plan to cover all the birds in the world proved too ambitious, so the book was restricted to UK birds. Wherever possible Bewick engraved his plates from life, though some birds could only be obtained as skins. His aim was to depict each bird as accurately as possible, providing a picture, its name, the origin and distribution of the species, giving quotations from authorities. Grouping birds by species was a little more problematic, as no universally accepted scientific classification of species was yet in place.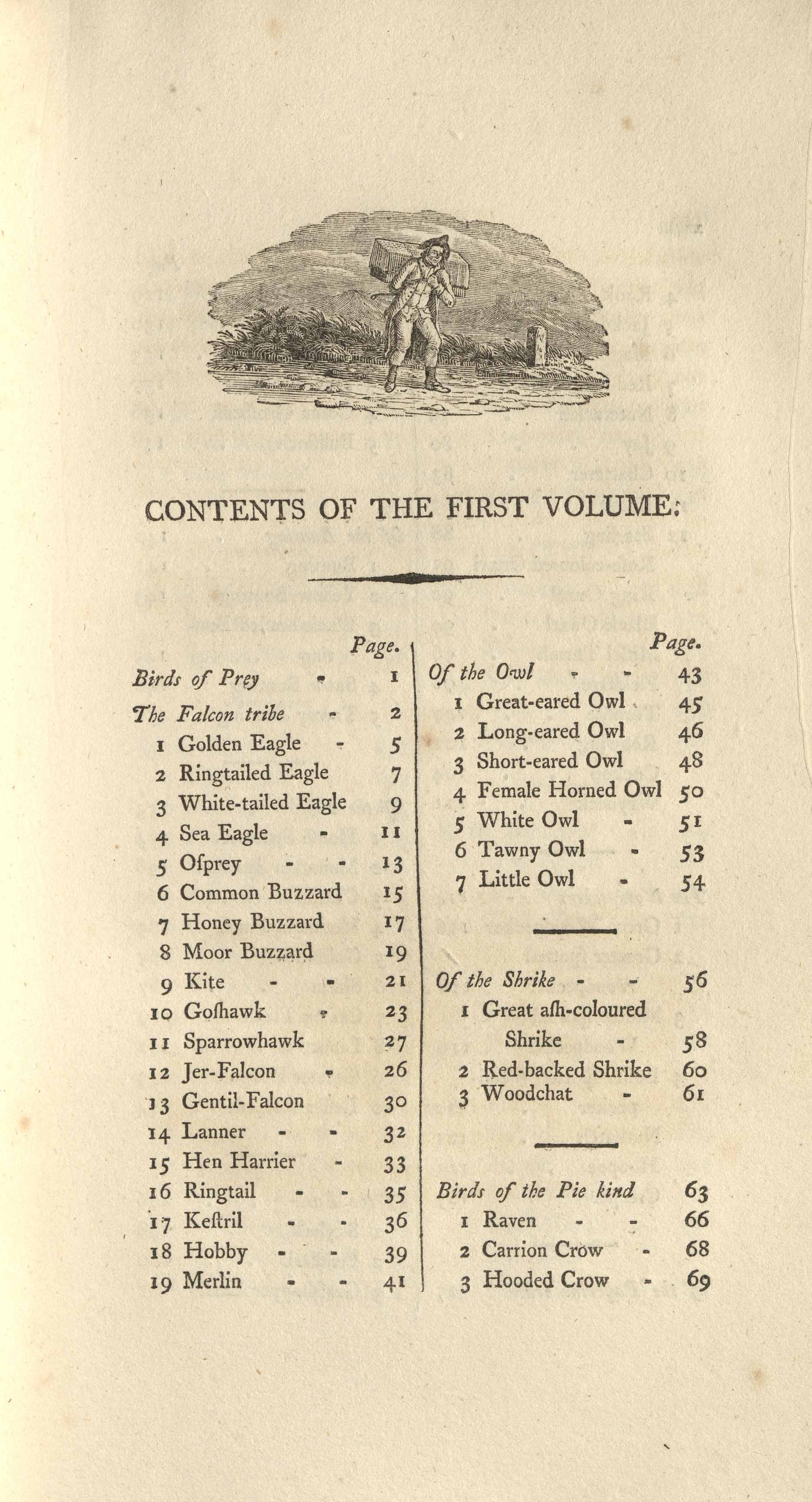 The entry for the Egret is typical of the information provided. An illustration, showing the bird in its familiar habitat is labelled with the name of the bird, and the origin of that name. A detailed physical description of the bird follows, briefly interrupted with a historical note on the use of egret feathers. The guide then gives information on where the bird may be found. Bewick noted regretfully that  the egret was "nearly extinct", and indeed it was hunted to extinction for its decorative feathers in the nineteenth century. In 1989, the little egret returned to the UK. A sustainable breeding population has established itself and little egrets may been seen in many parts of the country. Last week I even spotted one in the College grounds!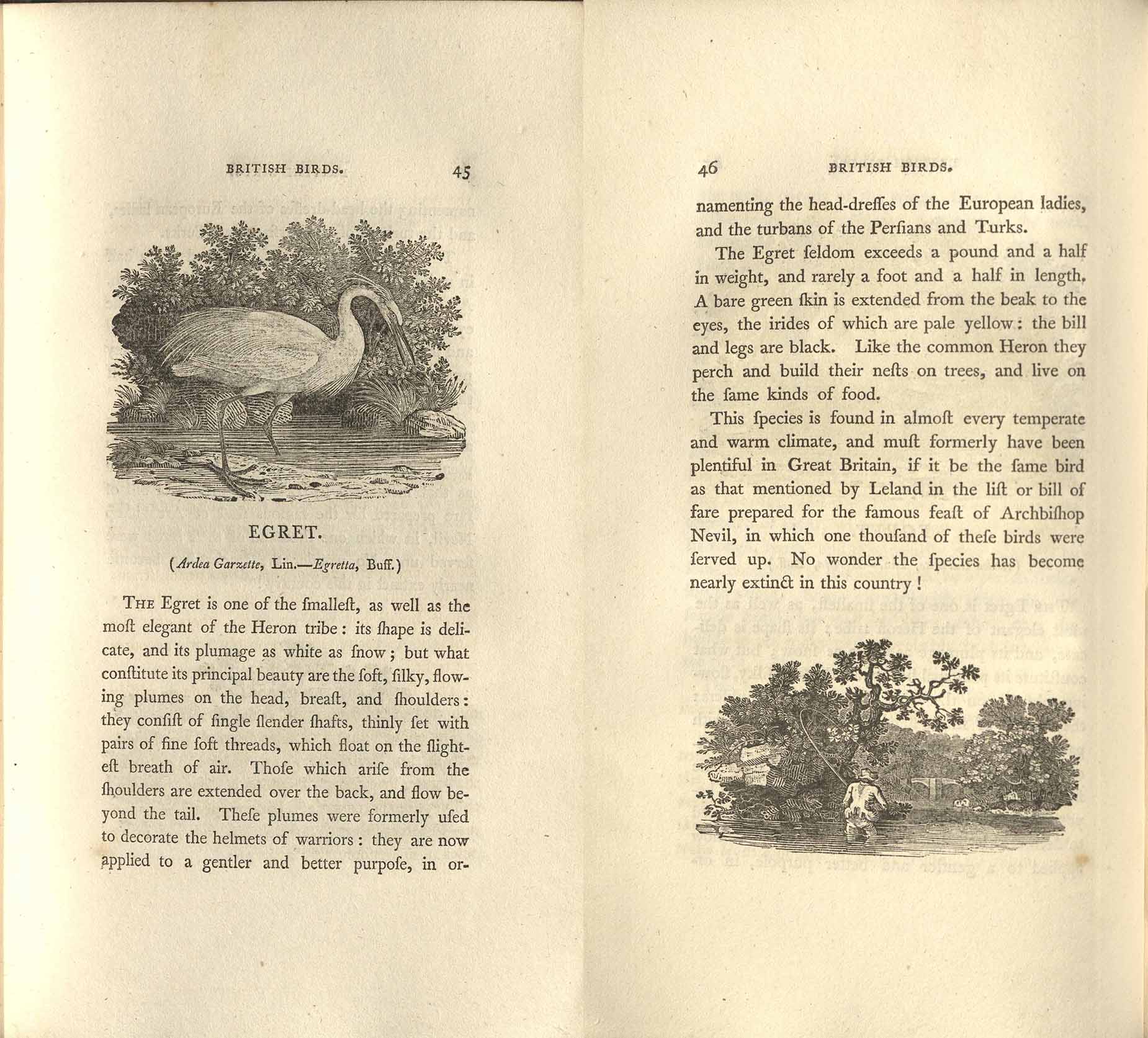 It is for Bewick's exquisite engravings that his book of birds is rightly famous, rather than the text.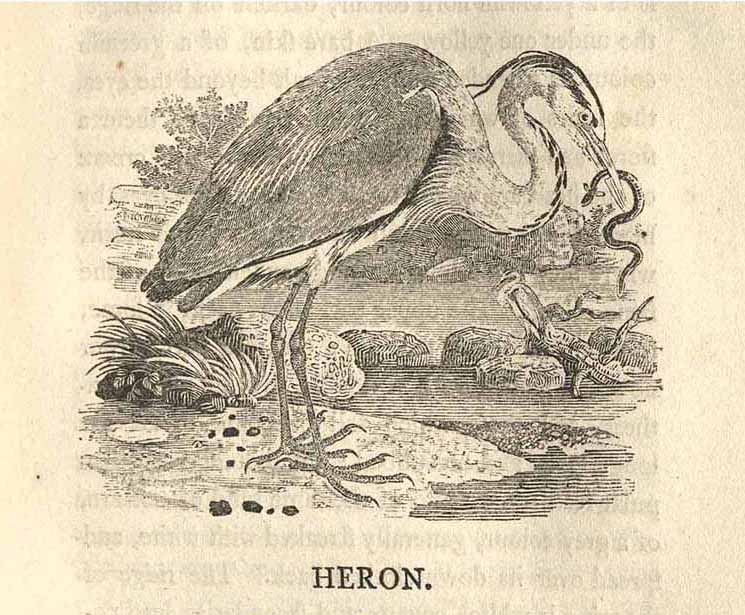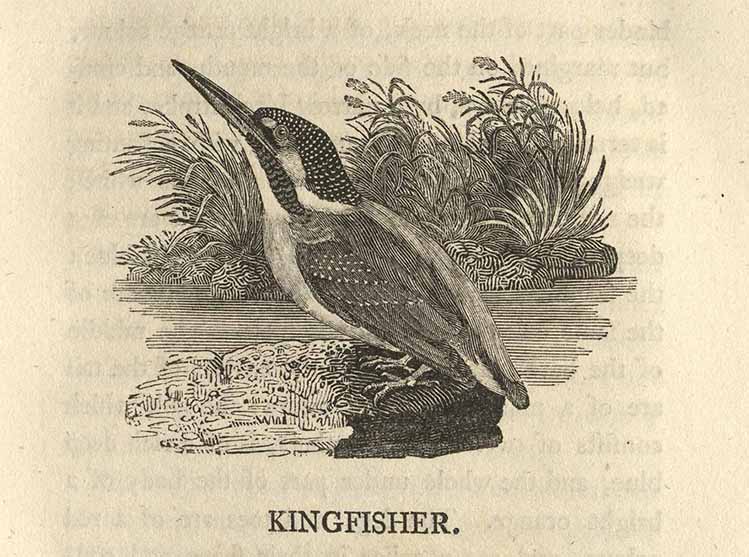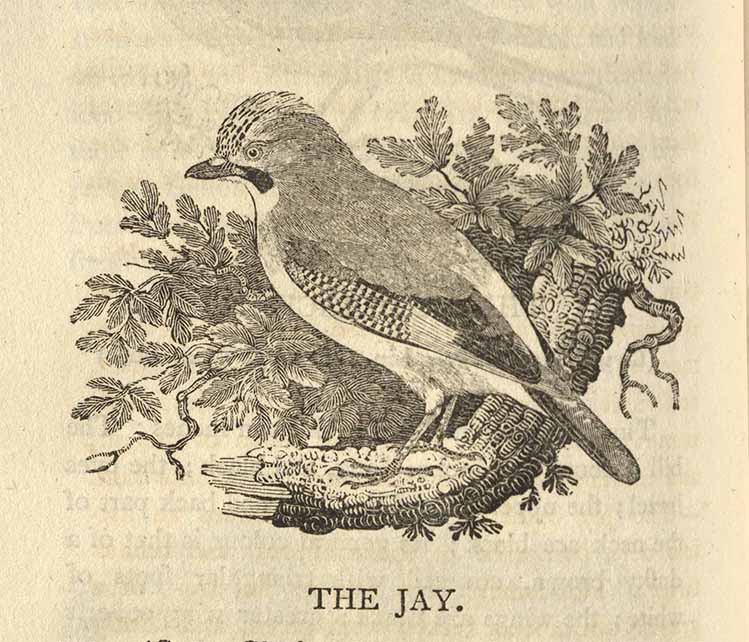 Herons, jays, and kingfishers may all be seen at St John's.
Each bird's entry in the book was completed with a pictorial tailpiece, a decorative engraving showing some aspect of country life, showcasing not only Bewick's skill as an engraver, but his keen observation and humour.

The Library's copy of Bewick's 'History of British birds' came to the College from the collections of James Wood, Master of the College 1815-1839.
This Special Collections Spotlight was contributed by Kathryn McKee, Special Collections Librarian.