Dr AC (Ricky) Metaxas
After completing his PhD at Imperial College, London in 1968, Ricky had a spell as a post-doctoral Fellow on fusion research at Swansea University before joining in 1972 the Electricity Council's Research Centre specializing in the use of radio frequency (RF) and Microwave energy in industry. He co-authored Industrial Microwave Heating, a book which is regarded as the "Bible" for researchers working in the field of Microwave Heating. He was seconded to the Engineering Dept, University of Cambridge, in 1982 in order to teach and research into methods of more effective use of electricity in industry. He formed the Electricity Utilisation Group (EUG), a subsection of the Power Group and following his final year Tripos lectures he wrote, Foundations of Electroheat: A Unified Approach, a textbook which encompasses many processes of electricity utilisation, from ohmic to laser heating. This book, which formed the handout for his lectures, has been translated into Albanian and Macedonian languages.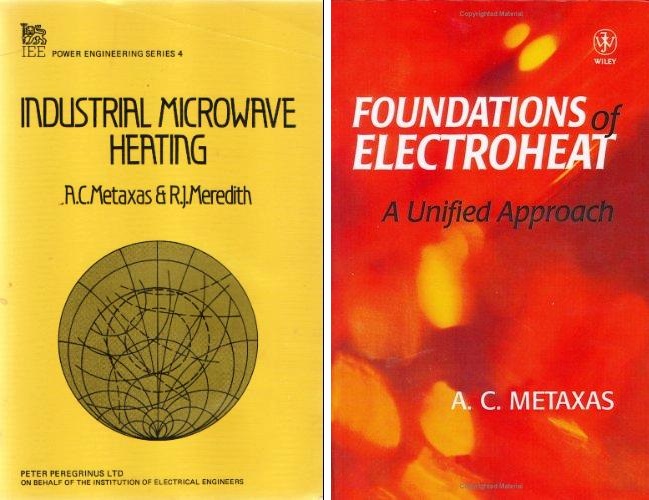 He was a founding member and President of AMPERE, an Association for Microwave Power in Europe for Education and Research, from 1995 until 2005. Presently he serves in the Advisory Board of AMPERE's quarterly Newsletter. Over the years Ricky has been invited to lecture worldwide, has co-authored over two hundred publications in many diverse areas such as computational modeling, power, electromagnetics and electricity utilisation. He is Fellow of IET and a corresponding member of the Academy of Sciences of the University of Bologna.
Dr Metaxas was awarded a 'Lifetime Achievement Award' at the 2nd Global Congress on Microwave Energy Applications (2GCMEA) held at Long Beach, USA in July 2012. This award was presented at the gala dinner held at the RMS Queen Mary docked at Long Beach. The award recognises the outstanding contributions made by Dr Metaxas to the field of electrical engineering, specialising in the use of RF and Microwave energy. 'I would like to add', says Dr Metaxas, 'that this award is extremely satisfying as it was totally unexpected and especially because it was voted for by one's own peers.' The award itself depicts a model of a magnetron source for generating microwave energy. The glass, made at Corning Incorporated, is of the same composition as Steuben glass.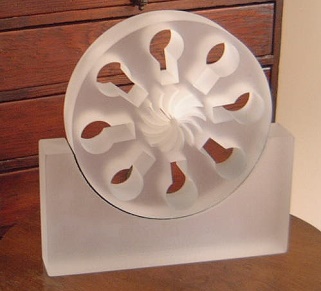 Named Awards
Ricky has two named awards. The first entitled, Ricky Metaxas Pioneer Award, was bestowed to him by the organising committee of the 1st Global Congress on Microwave Energy Applications (1GCMEA) held in Japan in 2008 and is awarded to an individual with an outstanding record involved in this field and presented at these quadrennial Global Congresses. Ricky Metaxas presented the 2nd Ricky Metaxas Pioneer Award to Dr Schiffmann, President of the International Microwave Power Institute (IMPI) at the 2GCMEA venue held in Long Beach, California, USA in 2012 and sponsored under the Materials Research Society. The 3rdRicky Metaxas Pioneer Award was presented at the 3GCMEA Congress held in Cartagena, Spain in July 2016. The recipient was Mr John Gerling, CEO of the eponymous company his father founded some 50 years ago in Modesto, USA. The photo shows a jubilant John Gerling clutching his award in his raised hands flanked by Prof Juan Monzo-Cabrera (Chairman of the 3GCMEA) and Dr Ricky Metaxas.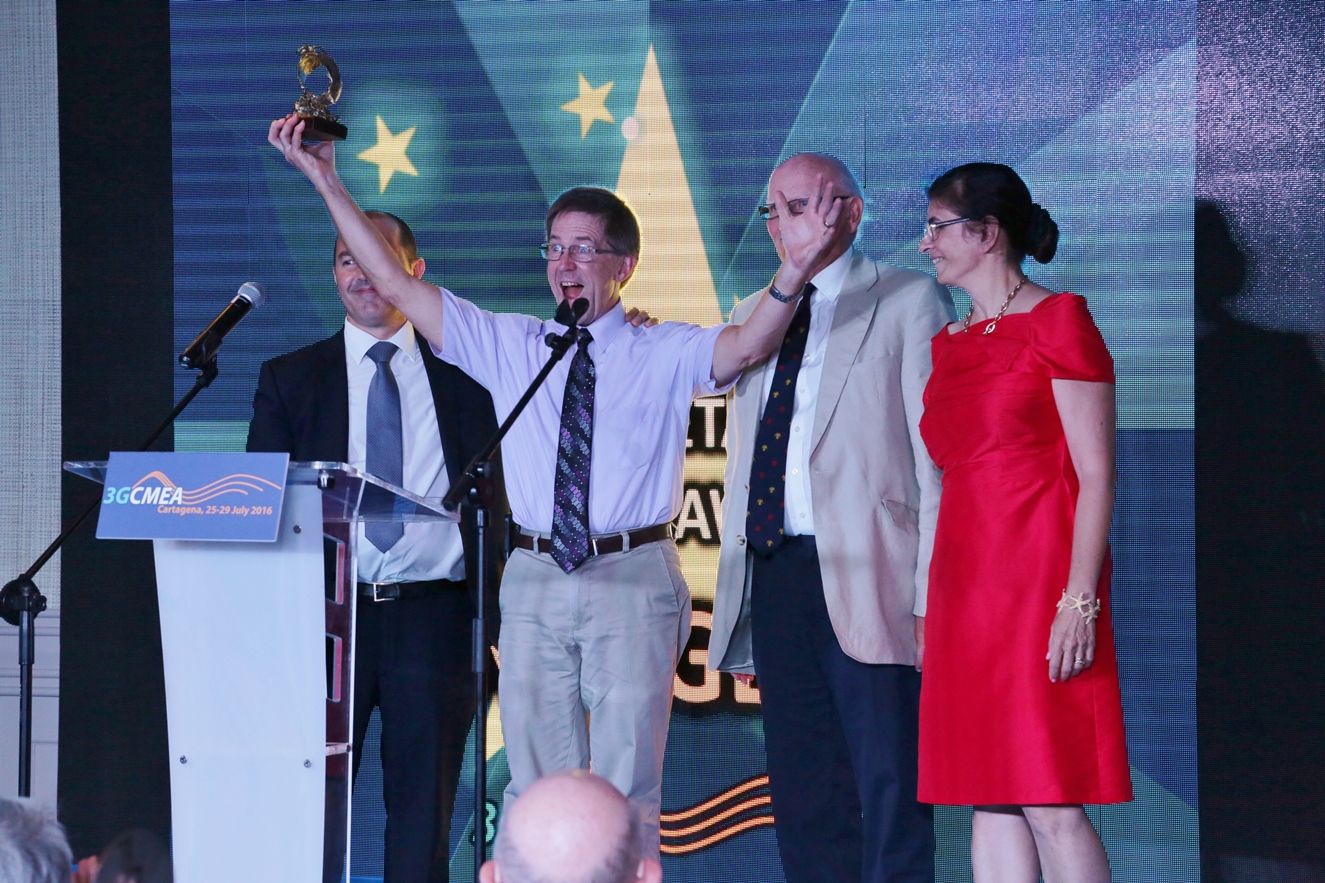 The second named award, entitled, Ricky Metaxas Young Researcher Award, was inaugurated at AMPERE2019, the 17th in the series of the AMPERE biennial conferences, held in Valencia, during September 2019. This is a new award in the field of Microwave and RF Heating and concerns activities in academe, industry or related areas. It is intended for a young researcher who is in the process of establishing a solid reputation in this field of activity. Ricky Metaxas, handed a signed copy of his book, Industrial Microwave Heating, with a certificate to mark the occasion, to the first recipient Dr Jose Daniel Gutierrez of the Universitat Politècnica de València, Spain, during the gala dinner at the city's Oceanogràfic aquarium.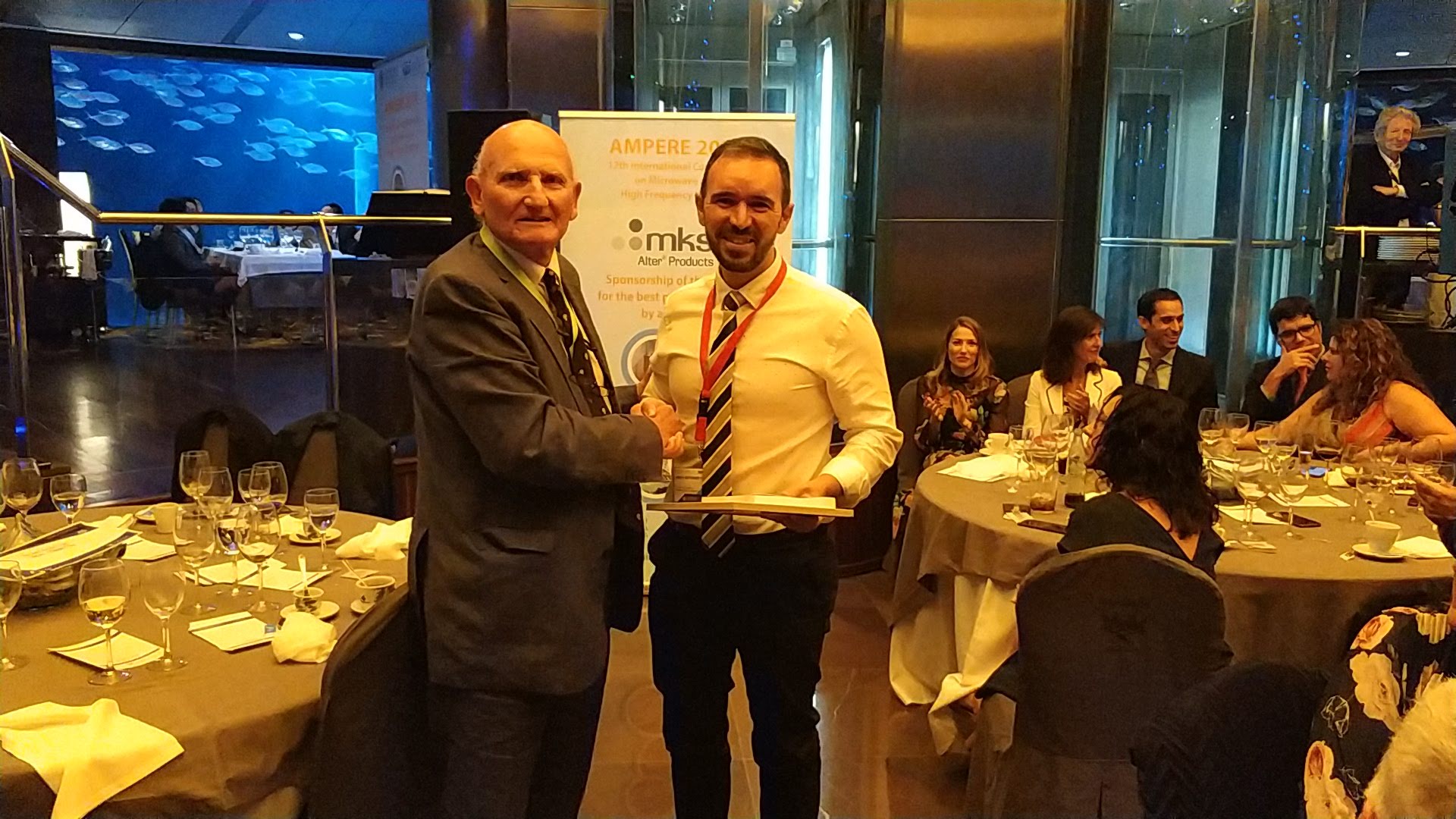 Historical novel published

Ricky's first novel, The Young Alexandrians, was published in October 2021 by Black Spring Press/Eyewear Publishing.
Based around the history of the Palestinian-Israeli conflict, the book is available from the publisher and bookshops including Heffers in Cambridge, Waterstones and Amazon.