The Society
"For me, chess is at the same time a game, a sport, a science and an art.
And perhaps even more than that. There is something hard to explain to those who do not know the game well. One must first learn to play it correctly in order to savour its richness"
- Bent Larsen
St John's Chess Club is running every week. Come for some casual games. Coaching sessions are available for different levels. Email Anna on ay285 if you are interested.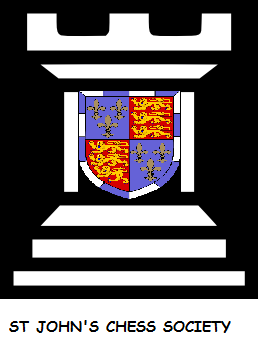 The Committee
2016-2017 Committee
President: Anna York-Andersen (ay285)
Senior Treasurer: Dr David Stuart (dmas2)
Junior Treasurer: James Devine-Stoneman (jms272)
Secretary: Harvey Uy (heou2)