Coronation Service
Sunday 7 May 2023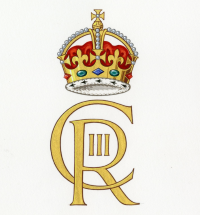 5.00pm
St John's College Chapel
The service will be a specially-devised sequence of music and readings. At the heart of this will be the four Coronation Anthems by Handel, which include 'Zadok the Priest'. We will be joined by the Academy of Ancient Music, and our new Director of Music, Christopher Gray, will be conducting. For more information and to apply for tickets please follow this link.
Lent Poetry Podcasts
The Dean, The Rev'd Dr Mark Oakley, has recorded some Poetry Podcasts for Lent for the Church Times, in association with Canterbury Press.
A Meditation on the Passion of Christ
The Service of the Meditation on the Passion of Christ was held on Saturday 4 march. This service, of poetry and music, may be listened to via the Chapel Choir's website. Please follow this link. 
Evensong on Ash Wednesday
What is Lent?
To find out more about what Lent is, please download this leaflet.

The Chapel of St John's College is one of the most recognisable buildings in Cambridge and is home to a lively, welcoming and inclusive community. We aim to provide something for everyone, no matter how great or how little your faith and whatever your background or church denomination. 
St John's College has a distinguished tradition of religious music and, since the 1670s, has possessed a world-famous College Choir, whose main duty is singing the daily services (Tuesday to Sunday) in the College Chapel during the University Term.
The College also has a mixed-voice choir, called St John's Voices, who sing the Choral Service on Monday. During the University Vacation, the Choir carries out engagements in the UK and overseas, as well as undertaking a busy recording schedule.
Chapel services
Services
We are delighted that we will be able to welcome you back to Chapel for services. Services are held in Chapel during University Full Term dates. Tickets are not required for our services. We will try to be as 'back to normal' as possible, but please take note of the following:
Evensong and Eucharist Services have now resumed their normal weekly pattern
In accordance with Church of England guidance the common cup is now restored: communion will be offered in both kinds. It is understood that not everyone will wish to receive from the chalice, and you should feel entirely free not to do so.
Please do not come to Chapel if you are feeling unwell or experiencing symptoms of Covid 19
You may wish to wear a face coverings inside the Chapel.
Visitor access to the College is limited to the Chapel only. Please enter the College via the Great Gate or Forecourt Gate
 
These arrangements will be kept under review as term progresses. Thank you for your co-operation in maintaining them, and we look forward very much to seeing you soon.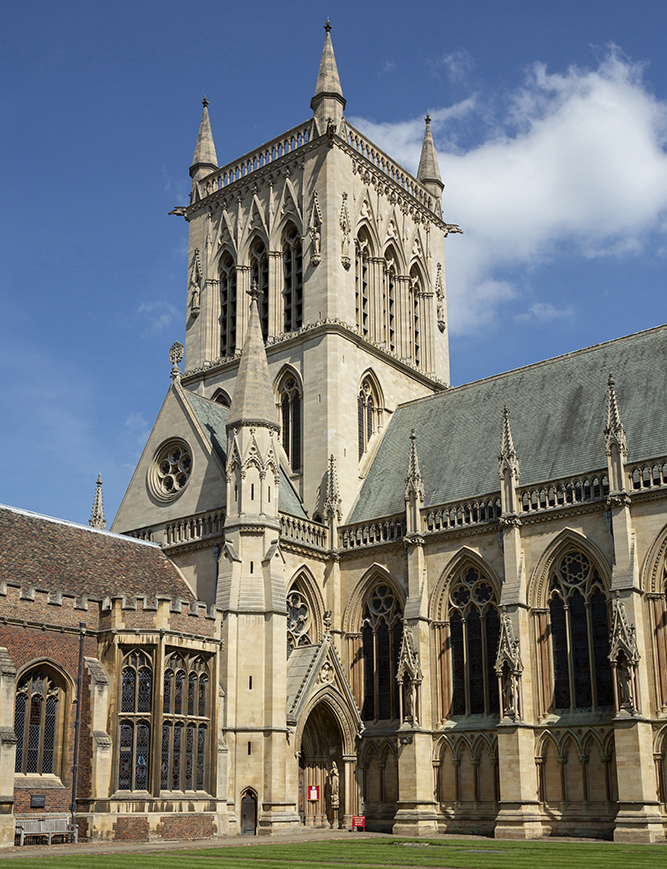 Special services
In addition to the regular services, the Chapel organises a number of special events and services which take place during the year. These are all subject to change as the Covid situation develops, and the details below should be regarded as current aspirations. They will be modified as necessary.
Advent Carol Service
The Advent Carol Services are planned for Saturday 25 November 2023 at 6.00pm and Sunday 26 November 2023 at 3.00pm.  The Sunday service will be recorded for broadcast by BBC Radio 3 on Advent Sunday, 3 December 2023.  Applications for seats will open in October 2023. Please note that priority will be given to members of the College. This service is unsuitable for babies and toddlers.  
Christmas Carol Service
The Christmas Carol Services, sung by the St John's Voices, is planned to be sung on Monday 27 November 2023.
Epiphany Carol Service
These highly atmospheric candle-lit services are planned for Saturday 21 and Sunday 22 January 2023 at 6.00pm.
This Candlelit Service of readings and music celebrate the season of Epiphany. This service is unsuitable for babies and toddlers.  
Ash Wednesday Evensong
This service of Evensong is planned to take place on Ash Wednesday, 22 February 2023 at 4.00pm. This service will be broadcast by BBC Radio 3. 
A Meditation on the Passion of Chirst 
These highly atmospheric services of readings and music for Lent and Passiontide is planned for Saturday 4 March 2023 at 6.00pm.
This service is unsuitable for babies and toddlers. Applications for seats are open. Please note that priority will be given to members of the College. This service is unsuitable for babies and toddlers.   Further details may be found here.
Ascension Day
Ascension Day next falls on Thursday 18 May 2023. Every year on Ascension Day, after a Choral Eucharist in Chapel, the Choir ascends the 163ft Chapel Tower and sings the Ascension Day Carol. 
Forthcoming events in Chapel...
Service List
This Term's Chapel Service list
To download a copy of this Term's service list please follow this link.
Sermons
Sunday Evensong Sermons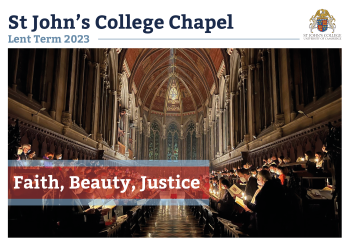 Past tense, future perfect? Learning from the history of faith
This term's sermon series invites the preachers to help our faith learn from the past. The preachers have chosen figures from the 16th and 17th centuries in order to suggest ways in which our faith might deepen through a closer encounter with their life and work. This Term's Sunday sermons may be found following this link.
Sunday Eucharist Sermons
Sermons Preached at the Eucharist this term may be found following this link.
The College Choir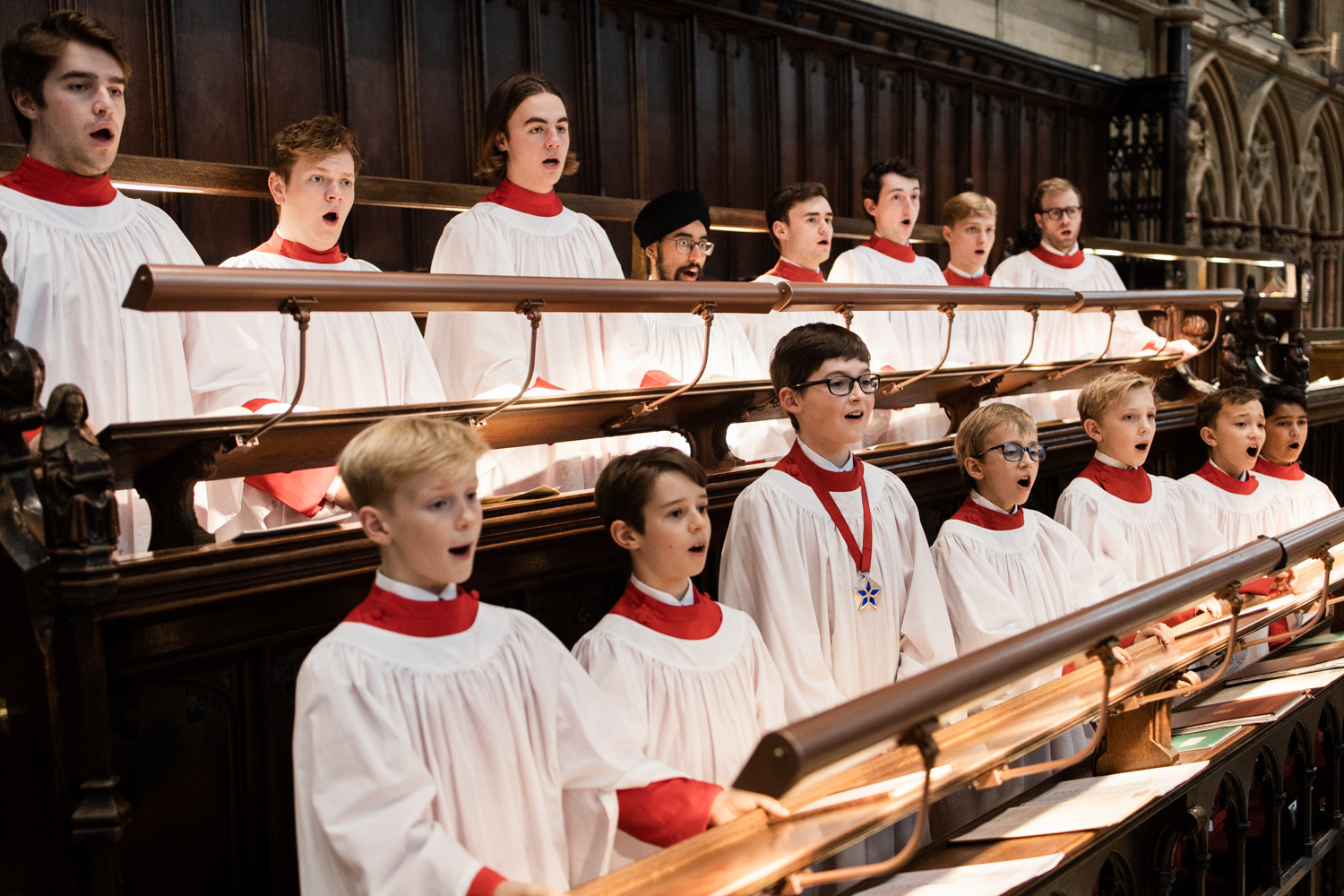 The Choir of St John's College, Cambridge is one of the finest collegiate choirs in the world – known and loved by millions from its recordings, broadcasts and concert tours. The Choir is directed by our Interim Director of Music, Dr Stephen Darlington MBE, who has previously been Director of Music at Christ Church , Oxford and St Albans Cathedral. The services follow the Cathedral tradition of the Church of England, Evensong being sung during Term six days a week and Sung Eucharist in addition on Sunday mornings. You can find out more about the Choir at its dedicated website.
For information about applying for a Choral Award, click here.
St John's Voices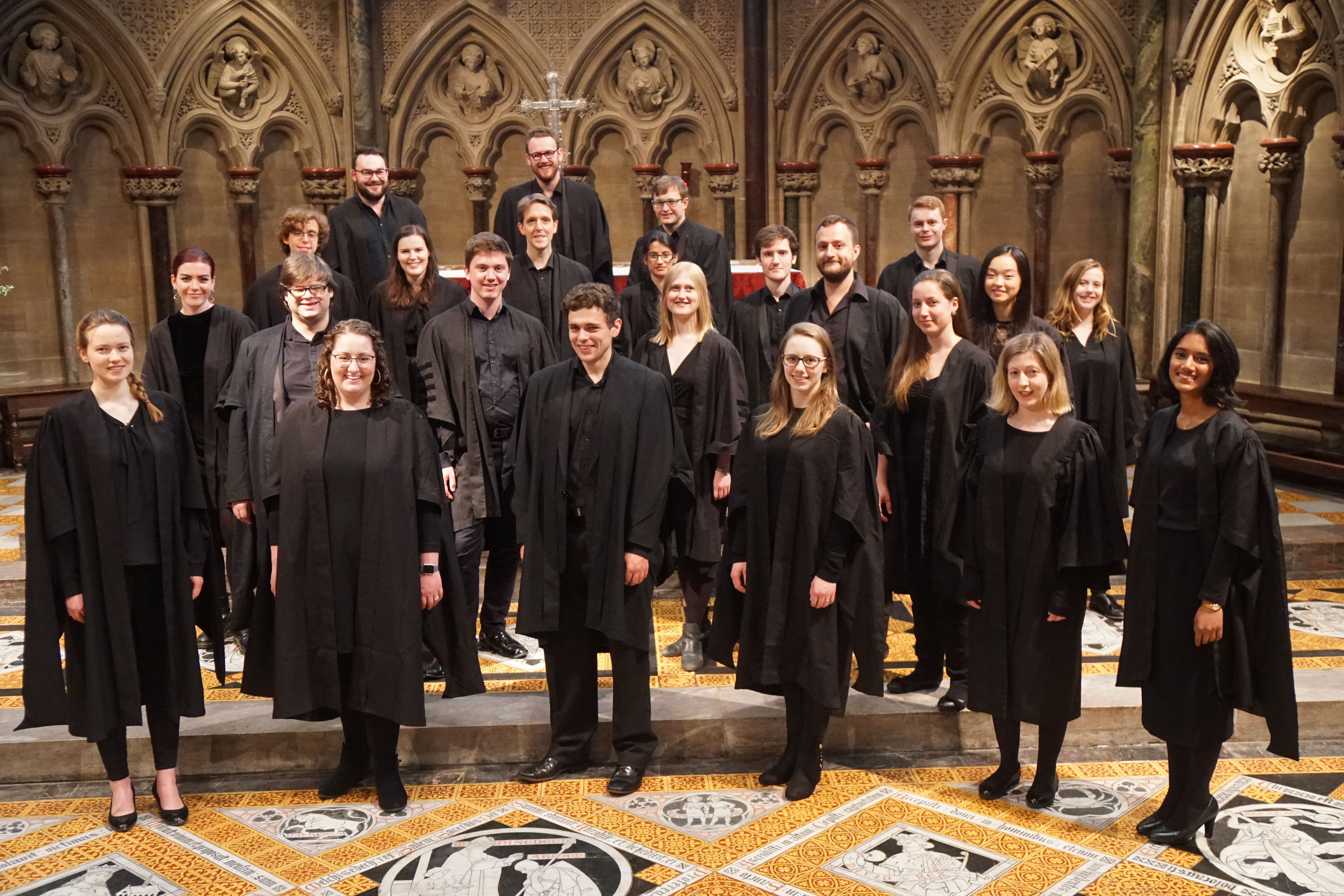 Formed in 2013 to complement the work of our sister choir, St John's Voices has quickly developed a remarkable reputation for its emotionally-charged, musically committed performances. Weekly evensongs in the College Chapel complement concerts, tours and recordings to offer an inspiring and immersive experience for choir and listener alike.
For more information about the choir and to find out how to apply to St John's Voices, please visit their website.
What's on
Annual Highlights for students
Matriculation Service (Tuesday of Fresher's Week).
Your formal welcome to the College, immediately after the Matriculation Photograph.
Advent Carol Services (Last weekend of full Michaelmas Term)
Broadcast live on Radio 3 and followed by Advent Hall, these are the most popular services of the year by far. Current students get priority.
Epiphany Carol Service (First weekend of Lent Term)
This is one of our most atmospheric services, lit only by candlelight.
Meditation on the Passion of Christ (usually the last Saturday of Lent Term)
A meditative service with music, poetry and singing.
Graduation Service (Graduation Day)
Just after the graduation photograph, this is a service to celebrate the end of your time at St John's, and is open to visitors who come to support you at graduation.
Other highlights
Study and Reading Groups
Other than in the Easter Term there is usually a reading group or Bible Study group, convened by the Chaplain. The College also has a Christian Union.
Chapel trips and events
From time to time the Chaplain organizes visits or social occasions, such as tea and cake in Easter Term as an escape from revision. Details are made known to students via Facebook.
Making a Difference
We encourage people to get involved in making a difference to others through their faith. Our biggest collective commitment is the 'Walworth Trip' at the end of Michaelmas, when a group travel down to Walworth in London to help at the Church of St John the Evangelist. We run a party for children from the local area, help with the activities and share a meal. We also join in the fun with the local community in the evening at their social event. In the Lent Term we will be participating in Amnesty's 'Write for Rights' Campaign.
Partnerships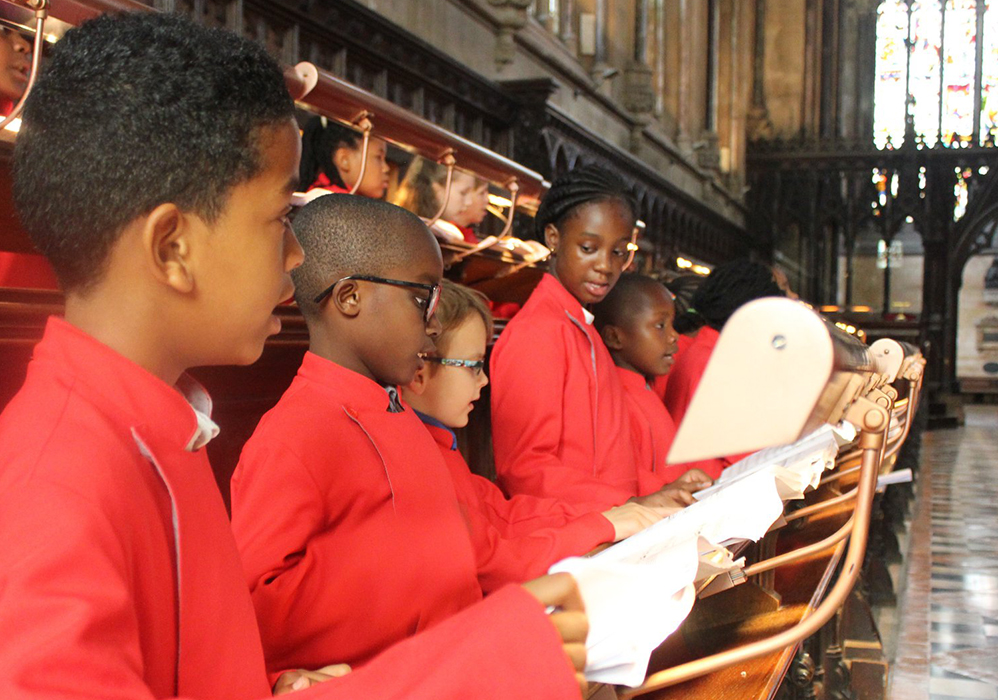 The Chapel has a partnership with the Parish of St John the Divine, Kennington in South London. This is one of the poorest parishes in the UK, but its church community is extraordinarily lively, with one of the largest children's choirs of any Anglican parish church nationally. Its congregation includes people of over 50 nationalities, especially from Africa, Latin America and the Caribbean. 
The children's choirs were founded in 2013 with encouragement from two Johnians in the congregation: Jeremy Martin and Tom Chigbo. Each July, the choirs visit Cambridge for a summer school, staying at the College school and singing for services in the Chapel. 
St John the Divine has two parish schools, located within the Lambeth education authority, with which the College has a special connection through the University's Area Links Scheme. 
In September 2017, the Parish set up organ scholarships to provide opportunities for up to five of the most enthusiastic and talented children to benefit from professional lessons, practice facilities and opportunities to perform publicly, with support from the College.
 
Venue and facilities hire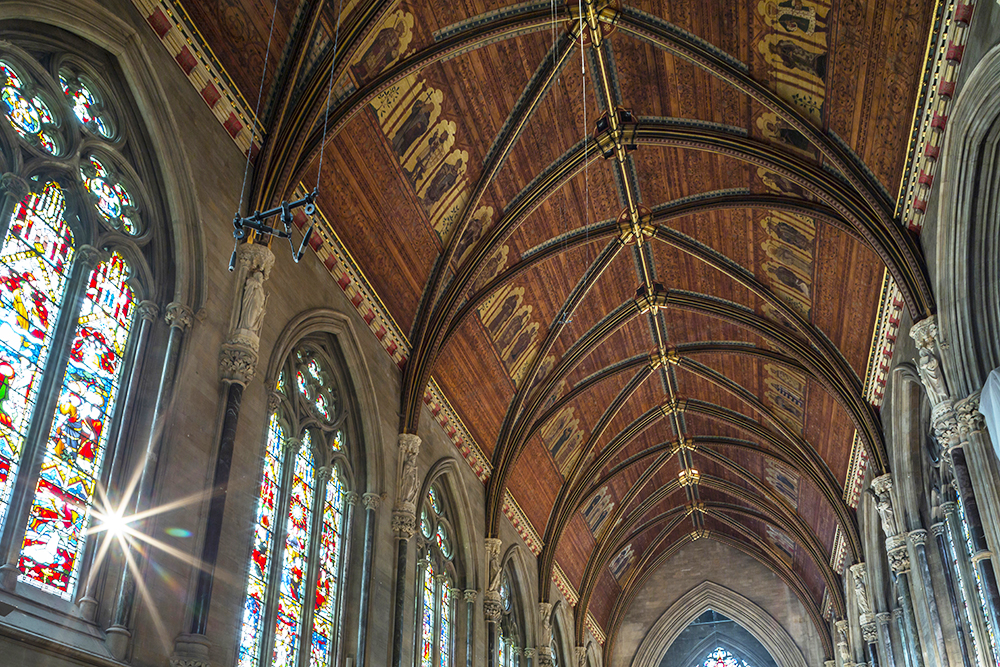 The Chapel and its facilities are available to hire for a variety of different events. To enquire about hiring the Chapel, please contact the Chapel Clerk on 01223 338676, or by email. If you would like to get married in the Chapel, please contact the Dean by email. 
The Chapel can seat up to 247 people in the collegiate style benches and misericords. If desired, additional seating can be placed in the aisle to increase the total number of seats in the main body of the Chapel to 413 (at extra charge). It is also possible for an extra 100 seats to be set out in the Ante-Chapel, but these do offer restricted views.
 
Please note:  Owing to major building works scheduled to take place in the Chapel throughout 2025, the College is unable to accept bookings for concerts and services (including weddings) on dates between 1 January and 31 December 2025.  
Concert hire
The Chapel is used regularly for concerts due to its excellent acoustics and versatile space. The stage area has fixed tiering, which can accommodate around 45 instrumental players. The Chapel has excellent recording facilities; for an example of a recorded event, please visit the recent choir webcasts, available on the Choir website. 
Organ recitals
The Chapel's four manual, Mander Organ is one of the finest instruments of its kind in the country. The organ can be hired for recitals or as accompaniment for choral or orchestral concerts.
Recordings
The Chapel is available for hire as a recording venue when it is closed to the public. We do not have recording equipment for hire, but we can provide benches and chairs. 
Weddings in Chapel
The College Chapel is available for a Marriage Service and for services of Prayer and Dedication after a Civil Marriage at certain times of the year.  Members of the College who are within current residence (or out of residence for no more than five years) are entitled to be married in the College Chapel in accordance with the Standing Orders of the College and of the rules governing a marriage within the Church of England. Ceremonies are taken by the College Clergy and initial conversations about arrangements and wedding preparation should be had with them.
A date, if available, may be held for a couple of months, however no date is confirmed until an application has been received and approved by the College Council and therefore reception venues etc should not be confirmed. Please note that weddings do not usually take place during Term time or in August. If you are considering the College for your Wedding Breakfast, please follow this link.
A Marriage Service takes place under a Special Licence issued by the Archbishop of Canterbury.
The College is not licensed for Civil Wedding Ceremonies.
What Really Matters
The Dean and Chaplain have embarked on a series of short video interviews, made available here, where we ask a variety of people what, in the end, really matters in life.
Horatio Clare
Writer and Broadcaster; author of the recent 'Heavy Light: A Journey through Madness, Mania and Healing'
Nico Muhly
Composer
Lee Welham
Local 'The Big Issue' vendor
Tim Unwin
Emeritus Professor of Geography and Chairholder of the UNESCO Chair in ICT4D at Royal Holloway, University of London
Gracie Bradley
Interim Director of human rights organisation 'Liberty'
Beccy Speight
CEO of the Royal Society for the Protection of Birds
 
Who's who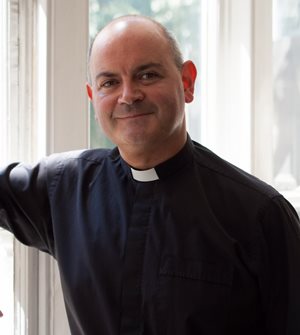 The Rev'd Dr Mark Oakley read Theology at London and Oxford before being ordained in St Paul's Cathedral in 1993. He served his title at St John's Wood Church and then served as Chaplain to the Bishop of London, Rector of St Paul's, Covent Garden (known as 'the Actors' Church), Archdeacon of Germany and Northern Europe and, from 2010 to 2018, Chancellor and Residentiary Canon of St Paul's Cathedral. He is a Visiting Lecturer in the Department of Theology and Religious Studies, Kings College London and Visiting Scholar at Sarum College. He is also Canon Theologian of Wakefield cathedral and Canon Emeritus of Holy Trinity cathedral, Brussels. Since 1996 he has also been a Deputy Priest in Ordinary to HM the Queen. He was appointed Dean in 2018.
His duties as Dean include the overall responsibility of the conduct of the services in the College Chapel and oversight of pastoral care provided by the Chapel within the College community. He is also responsible for the appointment of clergy to the College's 39 livings (parishes) with which the College has long had official connections. He is Tutor for College students of mathematics and computer sciences.  Dr Oakley is the author of several books, the latest being My Sour-Sweet Days and The Splash of Words: Believing in Poetry. He is an Ambassador for StopHate UK, Patron of Tell MAMA (supporting those affected by anti-Muslim hate crime) and a Trustee of the Civil Liberties Trust. His interests include poetry, theatre and human rights.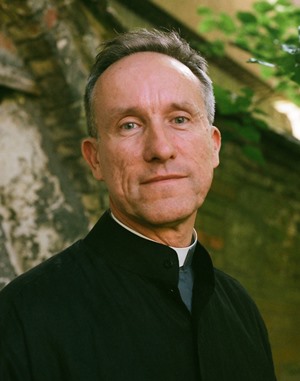 Andrew Hammond was an undergraduate at Clare College, and then worked in classical music for nearly twenty years: first as a singer, then in arts administration. He was ordained in 2007, and has worked in two London parishes and at St Paul's Cathedral. Before coming to St John's he was Chaplain at King's College.
The Chaplain supports the College Tutors who are the primary point of pastoral care for the 900 Junior members of the College (undergraduates and research students). The Chaplain is available to everyone in College – Fellows, Students and Staff.
The Interim Director of Music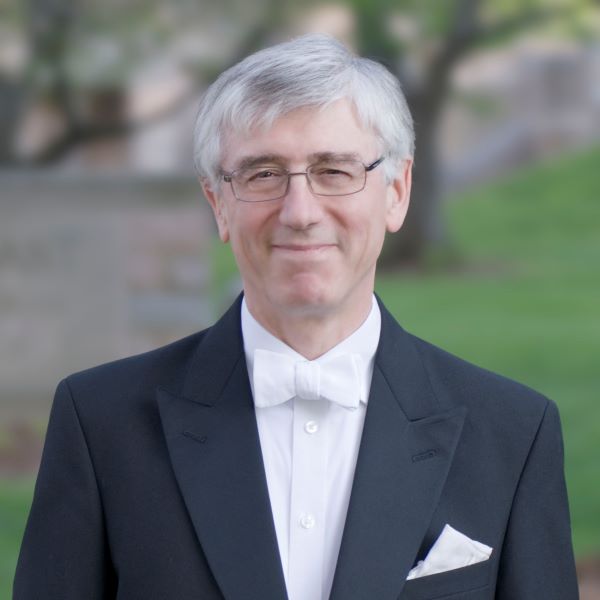 Stephen Darlington was Director of Music and Tutor in Music at Christ Church from 1985 to 2018.  Previously he was Master of the Music at St. Alban's Abbey and Artistic Director of the world-famous International Organ Festival. At Christ Church he maintained the highest choral traditions of the Church of England in the Cathedral whilst also developing the College as a centre of academic musical excellence. An extensive discography, comprising over sixty CDs, includes several award-winning recordings.  Stephen was President of the Royal College of Organists from 2000 to 2002 and until 2018 was Choragus of the University of Oxford. He has a Lambeth Doctorate in Music, is an Honorary Member of the Royal Academy of Music, Fellow of the Royal School of Church Music and Emeritus Honorary Canon of Christ Church Cathedral, Oxford. He remains Emeritus Professor of Music at Oxford and Emeritus Student (Fellow) of Christ Church. He was awarded an M.B.E in the New Years Honours List, 2019. 
Director of St John's Voices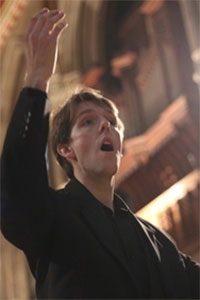 Graham Walker studied mathematics as a Choral Scholar at St John's College, Cambridge, and was subsequently awarded a scholarship and bursary to study cello at the Royal Academy of Music in London. Graham has performed as a cellist across Europe and North and South America.
Graham is a highly respected choral conductor, and directs several choirs and orchestras. Alongside his work with St John's Voices, Graham is  Director of Music at Emmanuel College and Musical Director of two other choirs.
Chapel Clerk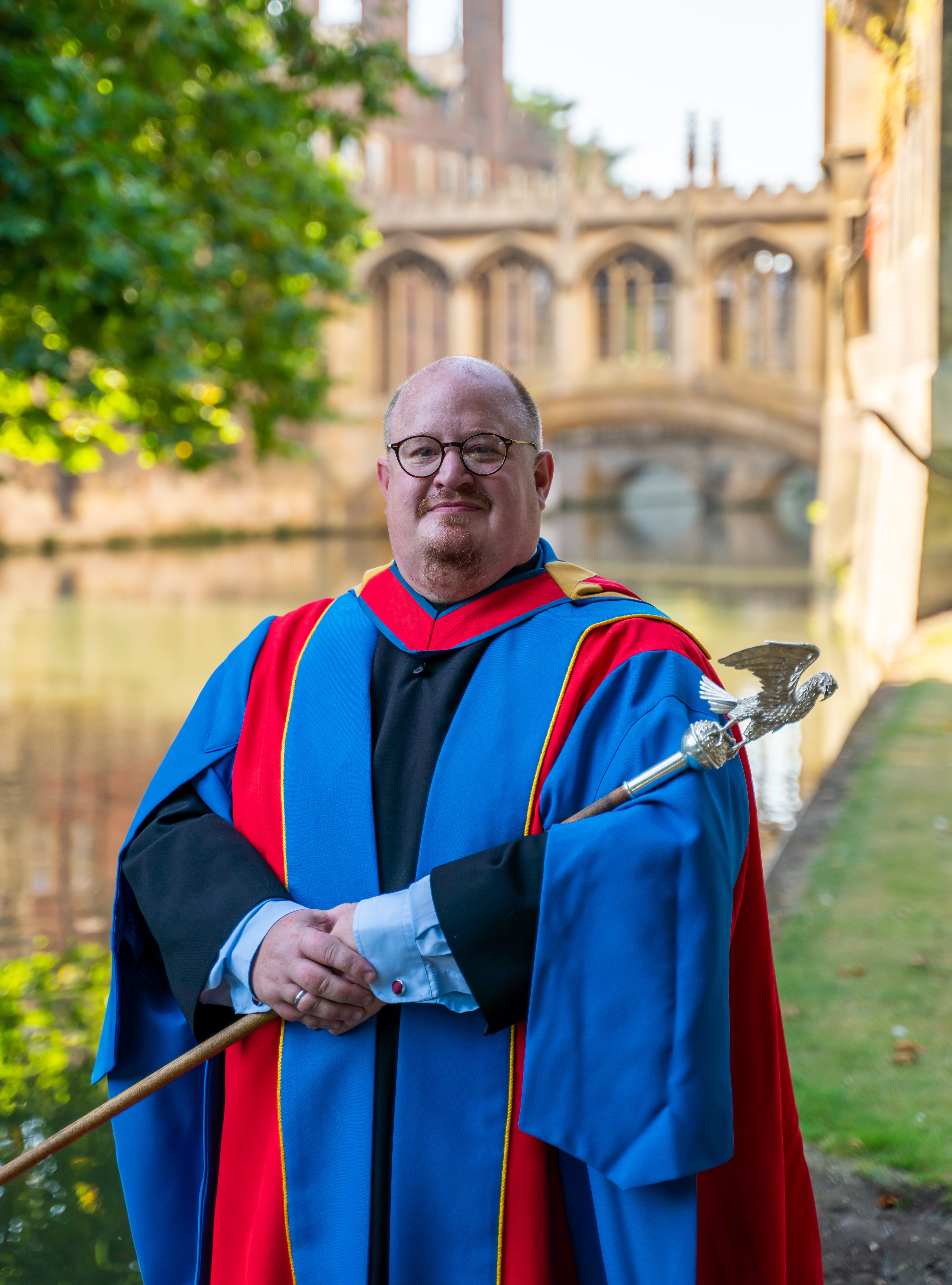 Stephen came to St John's in 2007, having previously served as Verger at Romsey Abbey and St Marylebone Parish Church in London. He has been a Verger since 1999. His responsibilities are for the care of the Chapel and associated administration under the direction of the Dean.
Stephen is responsible for the day-to-day management of the Chapel building, he oversees the administration of the Chapel and is the prime contact for all external hirers of the Chapel.
In August 2016 he obtained the Diploma for the Church of England Guild of Vergers with honours. Stephen currently serves as General Secretary to the Church of England Guild of Vergers. 
In 2020 Stephen was appointed as the Ostiarius of the Convocation of Canterbury, an honorary role with the House of Bishops in the See of Canterbury.
In 2021 the Church of England Guild of Vergers bestowed upon Stephen the Fellowship of the Guild, this is the highest honour that can be given by the Guild.
Assistant Verger
John Boutler works with the Chapel Clerk and assists at many of the College's services.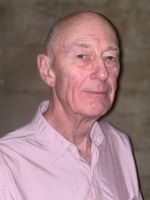 H&S and Safeguarding Policies
The Chapel's Health & Safety policy and Safeguarding policy are found below:
Policies
Contact
General enquiries
Chapel
Chapel Clerk
Stephen Stokes
Tel 01223 (3)38676  
Email chapel@joh.cam.ac.uk
Address Chapel Office, Chapel Court
Stephen is the main contact for enquires about the Chapel, Services and any enquiries about booking the Chapel as a venue for a Wedding or a Concert
The Dean
The Rev'd Dr Mark Oakley
Tel 01223 (3)38633
Email mdo26@cam.ac.uk
The Chaplain
The Rev'd Andrew Hammond
Tel 01223 (3)38617
Email ach71@cam.ac.uk
Choir
The Choir Administrator
Caroline Marks
Tel 01223 (3)38718
Email C.F.Marks@joh.cam.ac.uk   
Address F2c Chapel Court
Caroline is the main contact for enquiries about Choir activities
The Interim Director of Music
Dr Stephen Darlington MBE
Tel 01223 (3)38683
Email sd2004@cam.ac.uk
The Director of the St John's Voices
Graham Walker
Email ghw22@cam.ac.uk