The Society
SJCAS is unique in being perhaps the only collegiate architecture society in Cambridge, reflecting St. John's strong architecture community and role as arguably the best Cambridge college to study architecture.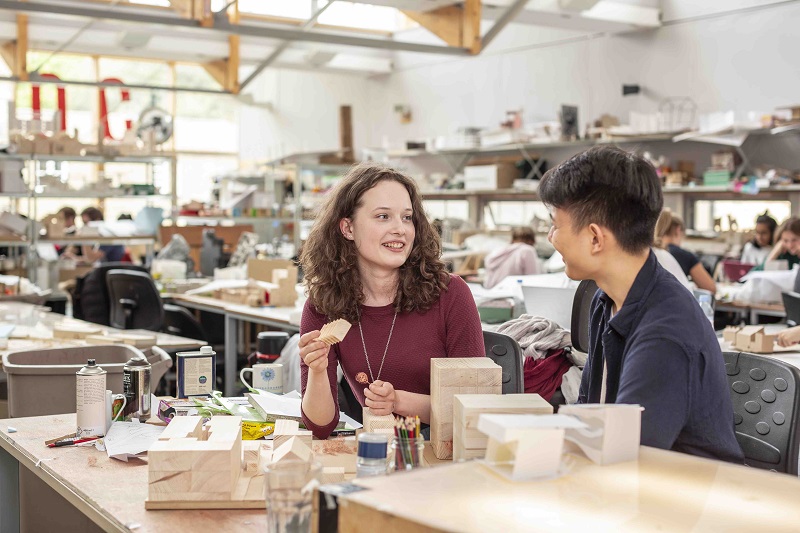 The aim of SJCAS is to promote architecture as an academic discipline within the college community, encourage creative pursuits within the college body, represent and promote the interests of architecture students, and look after the Art Room (aka Architecture Hut).
Throughout the academic year, SJCAS also organise several free events in which professionals from architecture and related disciplines are invited to talks, open discussions and career sessions. These are often followed by a dinner with the speaker in the college hall, providing great opportunity for members to expand their architectural thinking, network, as well as providing the possibility for college members of other disciplines to engage with architecture. Past guests have included renowned architects, urbanists and award-winning filmmakers.
All architecture students of the college are granted free and automatic membership. Other college members who are interested are always welcome to contact us for further details.
https://www.facebook.com/CambridgeSJCAS/
Last year, due to COVID-19 lockdowns, the society gained special importance in terms of architectural education: the incoming freshers (and indeed all students) did not have access to Studio and teaching in the Department, so a society promoting architecture and providing a platform for this kind of community and mingling between the years within college became especially important. The Architecture Hut has been a great asset: although we now have access to Studio space in the Department, we also have a room to produce drawings and build elaborate models as well as ask our peers for guidance when stuck with a design problem. As it is well stocked with architecture materials, special course-related equipment, a mini photo studio and an A1 plotter, St John's architecture undergraduate students will be at a great advantage compared to their peers from other colleges. The fact that these were bought through the Society in the past three academic years proves the importance of the society and just how supported Architecture as an academic discipline is at the college.