Advent Carol Service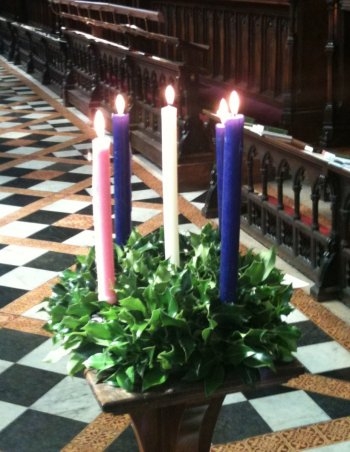 The Advent Carol Services will be held on Saturday 26 November 2022 at 6.00pm and Sunday 27 November 2022 at 3.00pm.  The Sunday service will be broadcast live by BBC Radio 3.
The pattern of the Advent service, in its four sections, reflects the season's growing anticipation, both of the first coming of Christ and of that Day when the prayer 'Thy Kingdom come' is finally and fully answered.
Entrance to this Service is by ticket only.

Application for Tickets are expected to open in October 2022.
Applications will close on Monday 31 October 2022

Tickets for these services are free, however priority will be given to members of the College.
For the safety of our congregations, we ask that you each take a Lateral Flow Test 48 hours prior to the Service. If you test positive we would ask you to seek a PCR test and not attend College until this has returned negative, or you have isolated in accordance to the guidance issued by the NHS.
 
Owing to the anticipated attendance level at these services, we are unable to offer any seats that will guarantee social distancing.
 
We thank you for your co-operation.
 
We very much regret that, following a recent audit of seating capacity in Chapel, we are unable to accept ticket applications from members of the public. 
Please note that these services are not suitable for toddlers or babies.

If you have any queries about this, or any service, please email the Chapel Clerk or phone on (01223) 338676.