Biographical records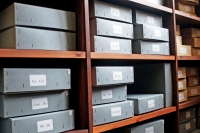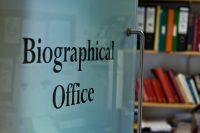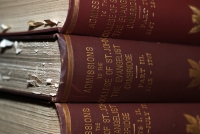 The College Biographical Archive, one of the best collections of its kind, is housed with other special collections in the Lower Library, and covers every Member of the College - over 43,000 - since comprehensive admissions records began in 1629.
It combines information on birth, parents, schooling and academic career, drawn from College and University sources, with notes on later lives and careers and an ad hoc collection of press cuttings, letters and miscellaneous documents. It is the cumulative work of College Fellows and others, beginning in the eighteenth century, and is still actively maintained today. Together with a related collection of books and pamphlets, which are a rich source of biographical information, the archive provides material for genealogists and biographers, and is used to answer a wide variety of enquiries.
For further information on the College's biographical records please contact the Biographical Librarian, Fiona Colbert on 01223 338772.