Student guide on ordering food and provisions whilst in self-isolation
If you have not already done so, please nominate two self-isolation supporters who are willing to assist you during a period of self-isolation. If you are unable to name two self-isolation supporters, the SBR or JCR Presidents will be able to assist in nominating self-isolation supporters who are willing to assist you during this time (e.g. collect food, shop for essential supplies). Please let the College know who your self-isolation supporters will be by filling in this form.
If you want food from the College Buttery Dining Room (BDR), you must pre-order food from the online system www.upay.co.uk.  Setting up a Upay account.
If your self-isolation supporter is collecting food on your behalf, they can come to the BDR at any time during the opening hours – view the information on the Buttery page on the website. (If you do not have a self-isolation supporter, the Catering Team will deliver supplies between 12pm and 12:30pm, and between 6pm and 6.30pm. Delivery times may vary depending upon demand.

To order food, log on to www.upay.co.uk and enter the 'Order Ahead' section of the website labelled 'Order from the College Bar', not 'Events'. Select your time and date, and you will find a series of drop down menus with different food options and prices.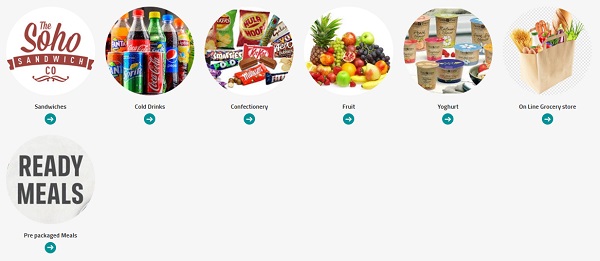 Hot food from the BDR or ready meals to microwave can be found under the 'Ready Meals' tab.  Note: The menu for lunch and dinner in the Buttery Dining Room is posted each week on the College website on the homepage of the intranet under 'Dining Menus'
There is also an option where you can order basic food and household supplies from the College shop. These can be found under the 'On-line Grocery Store.' These Items can be purchased either on-line or direct from the College Bar (between 10am and 6pm) 
To have a delivery brought/sent to your room, before checking out look for the 'Special Requests' section. You should write either:

a) The name of person who is collecting the food on your behalf
b) If you don't have a self-isolation supporter yet, enter your College room number to where the delivery is to be made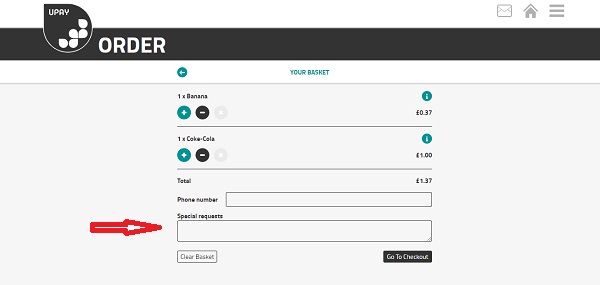 Please note that the procedure for delivery of food/grocery supplies to student rooms is as follows.
The Self-isolation supporter/staff member will:
knock on your door
put delivery on the floor
step back, and wait for you to open the door
 
For any queries please contact the Catering Department at Catering@joh.cam.ac.uk