Undergraduate's choral work to premiere
The premiere of a choral work composed by a St John's College undergraduate and the BBC Young Composer of the Year 2012 is to be performed at a concert celebrating Cambridge Chorale's 20th anniversary.

Alex Woolf's work, Music, will be performed at the chamber choir's 20th anniversary concert on July 12 in Great St Mary's Church, Cambridge. The composer and pianist, who is also Principal Composer of the National Youth Orchestra of Great Britain, wrote the piece after being inspired by the poem by William Tappan.
"It's an honour to write a piece for Cambridge Chorale to celebrate their 20th anniversary," said Alex, who has just finished his first year studying Music at St John's. "William Tappan's poem Music seemed to sum up perfectly everything I wanted to express with this piece. The poem is a very sincere celebration of music itself, something which I've responded to throughout. I'm obsessed with the kind of stratospheric, ecstatic power a choir like Cambridge Chorale has at its fullest moments, and the unspeakable beauty it has at its most intimate. This piece is designed to showcase both extremes."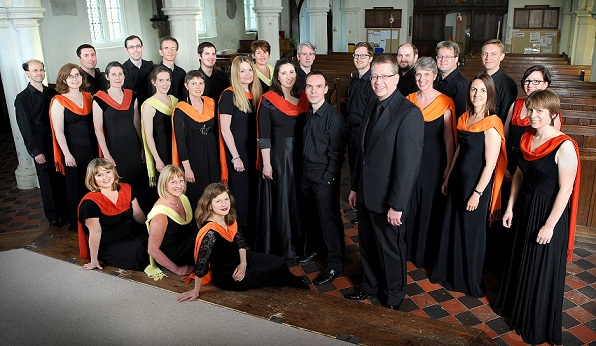 As well as Music, the concert will premiere a work entitled The Backs composed by Ed Zanders, a student at the Guildhall College of Music and Drama, whose music is set to a poem by the 19th century author and Trinity graduate James Payn. The mixed-voice choir, along with alumni and friends, will also perform some of their favourite works during the evening's celebrations, including Rachmaninov's Bogoroditse Devo, Bach's Singet dem Herrn, and the 40-part spectacular Spem In Alium by Thomas Tallis. The concert will be conducted by Julian Wilkins, a St Catharine's College graduate.

Cambridge Chorale was formed in 1994 and comprises 40 Cambridge professionals, many of whom are alumni of Cambridge University. The award-winning chamber choir is renowned for its high-standard performances, and over the last 20 years it has performed in many prestigious venues in the UK and Europe, worked with professional musicians, and has released three CDs.

The 20th Anniversary Celebration Gala Concert will take place on Saturday 12 July at 7.30pm at Great St Mary's Church. Tickets can be purchased on the door or online and prices range from £6 (students/children) to £13, with a £1 discount for advance booking.