The Reverend Canon Mark Oakley appointed as Dean of Chapel at St John's
"I greatly look forward to making friendships and working partnerships."
The Chancellor of St Paul's Cathedral has been named as the new Dean of Chapel at St John's College.
The Chapel of St John's is one of the most recognisable buildings in Cambridge and is home to a lively, welcoming and inclusive community.
The Reverend Canon Mark Oakley will oversee and manage the provision of services and the conduct of divine worship in the College Chapel, the activities of the choirs, and the pastoral care provided by the Chapel to resident members and staff of the College community.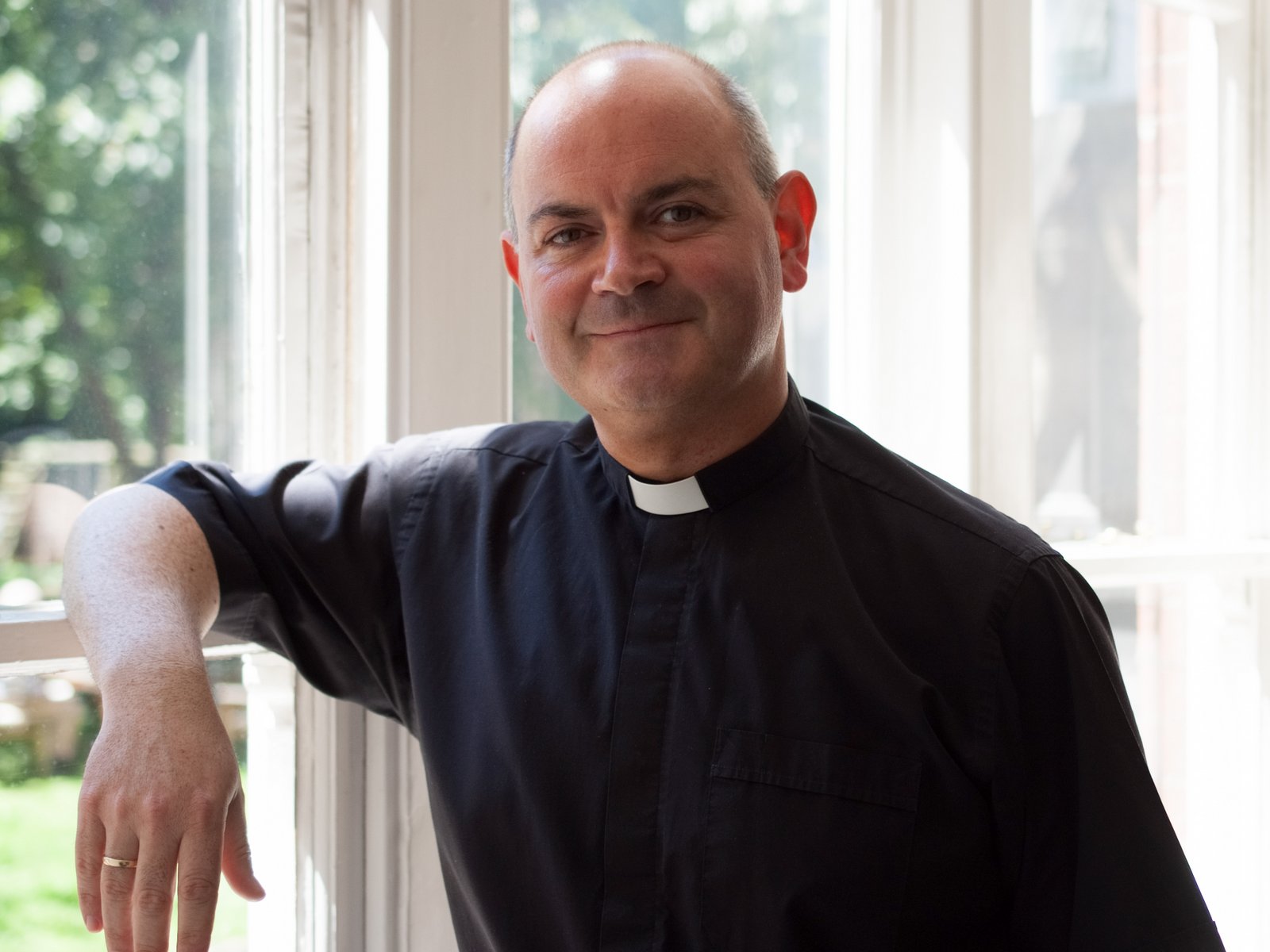 Canon Mark Oakley will take up the post of Dean of Chapel in September 2018
"He is a passionate campaigner which we think will resonate strongly at the College that educated Clarkson and Wilberforce."
Canon Oakley is currently responsible for the St Paul's Cathedral Schools & Families Department, and the Adult Learning and Visual Arts programmes at St Paul's Institute.
He was educated in London and Oxford and ordained at St Paul's in 1993. He served his curacy at St John's Wood (1993-6), before becoming Chaplain to the Bishop of London (1996-2000) followed by Rector of St Paul's, Covent Garden, also known as 'the Actors' Church' (2000-2005).
He then became Archdeacon of Germany and Northern Europe. Canon Oakley returned to London and Grosvenor Chapel, Mayfair, in 2008 before moving to St Paul's initially as Canon Treasurer. He is also a Deputy Priest in Ordinary to HM The Queen, and a Visiting Lecturer in the Department of Theology and Religious Studies at King's College, London.
He is widely known for being a passionate campaigner for social justice and human rights - he received one of the first National Hate Crime Awards in 2016 for his work amongst minority groups. He is an ambassador for the charity Stop Hate UK as well as being  a Trustee of several bodies including Liberty, also known as the National Council for Civil Liberties. He was described by Baroness Shami Chakrabarti, former Director of Liberty, as "a great man of faith, hope and humanity".
St John's College has a distinguished tradition of religious music and, since the 1670s, has possessed a world-famous College Choir, whose main duty is singing the daily services in the College Chapel during the University Term.
During the University vacation, the Choir carries out engagements in the UK and overseas, as well as undertaking a busy recording schedule. The College also has a mixed-voice choir, called St John's Voices, which sings the Choral Service on Mondays and is also increasingly in demand outside Cambridge.
Canon Oakley's interest in the ways literature and poetry explore theological themes and his preaching, which is rooted in his Anglicanism and is often entertaining, has led him to have a reputation as a creative priest and communicator. As an author he has enjoyed success with his most recent book The Splash of Words: Believing in Poetry, being described by Poet Laureate, Dame Carol Ann Duffy, as "beautiful and wise".
Canon Oakley will succeed the Reverend Duncan Dormor who worked at the College for nearly 20 years and is now the Chief Executive Officer of Anglican mission agency United Society Partners in the Gospel (USPG).
Canon Oakley said of his appointment: "It is a great honour to be invited to join St John's College and to help continue the musical tradition of worship and the pastoral care of the whole College community.  I greatly look forward to making friendships and working partnerships."
Professor Chris Dobson, Master of St John's, said: "Canon Oakley has a tremendous track record of being committed to diversity and he goes out of his way to be inclusive and open minded. 
"He is approachable, collaborative and creative and we feel he will offer great support and encouragement to all members of the College community, regardless of their religious beliefs.
"He is also a passionate campaigner which we think will resonate strongly at the College that educated Clarkson and Wilberforce. We are very much looking forward to welcoming him to St John's College."
St John's College was founded in 1511 by Lady Margaret Beaufort, the mother of King Henry VII. High profile alumni include Nobel prizewinners, medics, engineers, artists, novelists, actors, entrepreneurs, Prime Ministers and social campaigners including Thomas Clarkson and William Wilberforce. Clarkson was a leading campaigner against the slave trade in Britain and was an important influence on social reformer Wilberforce who was instrumental in the abolition of the slave trade and eventually slavery itself in the British Empire.
Canon Oakley will take up the post in September 2018.
Published: 17/05/18 
Banner photo taken by Paul Everest.