If you're thinking about studying at St John's, we're here to help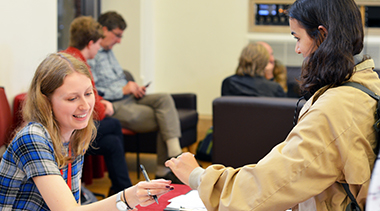 St John's is committed to admitting students who are capable of making the most of studying here, regardless of where they went to school, or where they are from. The Admissions Team provides information, advice and guidance to those considering their higher education options and are there to help students with little or no experience of Cambridge to explore their options.
If you are a teacher and would like to discuss arranging a visit or event for your students, please don't hesitate to contact the Admissions Office (details are under "Contact", below).
Experience St John's
Drop-in Hours
We are generally open for drop-in visitors Monday to Friday from 10am to 4pm. If you would like to visit us outside of these times please contact the Admissions Office by emailing admissions@joh.cam.ac.uk and we will try to accommodate your request.
The Admissions Office is situated on the ground floor of the Old Divinity School on St John's Street (entrance door on All Saints Passage) directly opposite the main entrance (Great Gate) to St John's College. 
View the map to see how to reach us - the Old Divinity School is marked as item 30.
Sutton Trust summer schools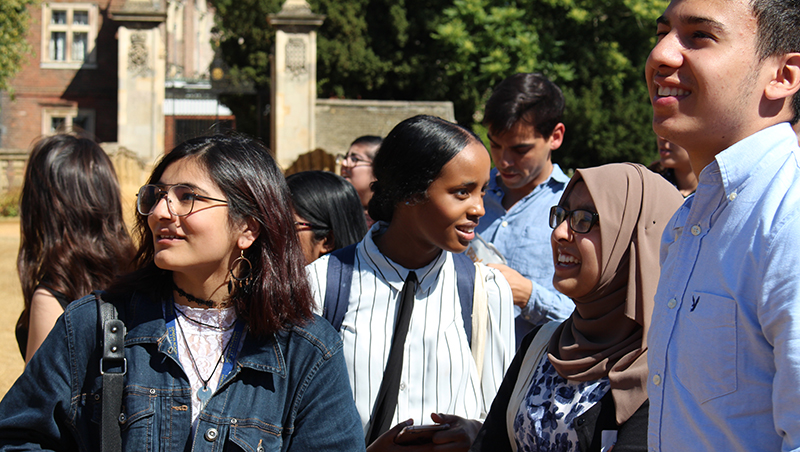 The Sutton Trust Summer Schools are free subject-specific residential courses for Year 12 students from UK state-maintained schools. St John's is one of the host Colleges.
Area link scheme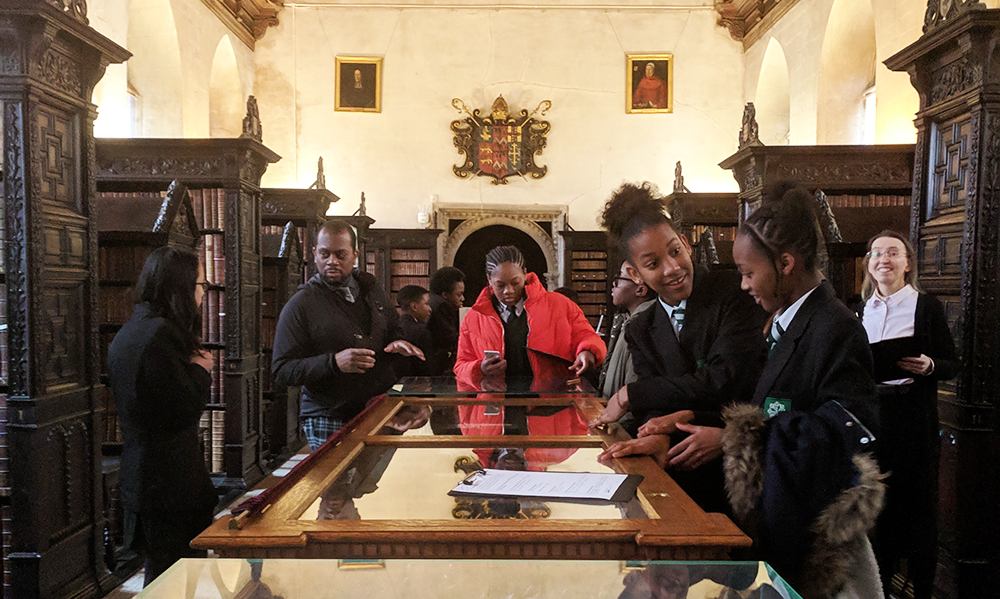 As part of the University of Cambridge's Area Link scheme, St John's works with six local education authorities in particular – Blackburn with Darwen, Bolton, Rochdale, Shropshire, Telford and Wrekin, and Lambeth.
The Area Links Scheme enables Cambridge Colleges to build effective relationships with schools and colleges across the UK. It gives the schools a direct way of staying in touch with the University, and for the Cambridge Colleges involved, it offers an opportunity to get to know specific regions and the local educational environment.
School visits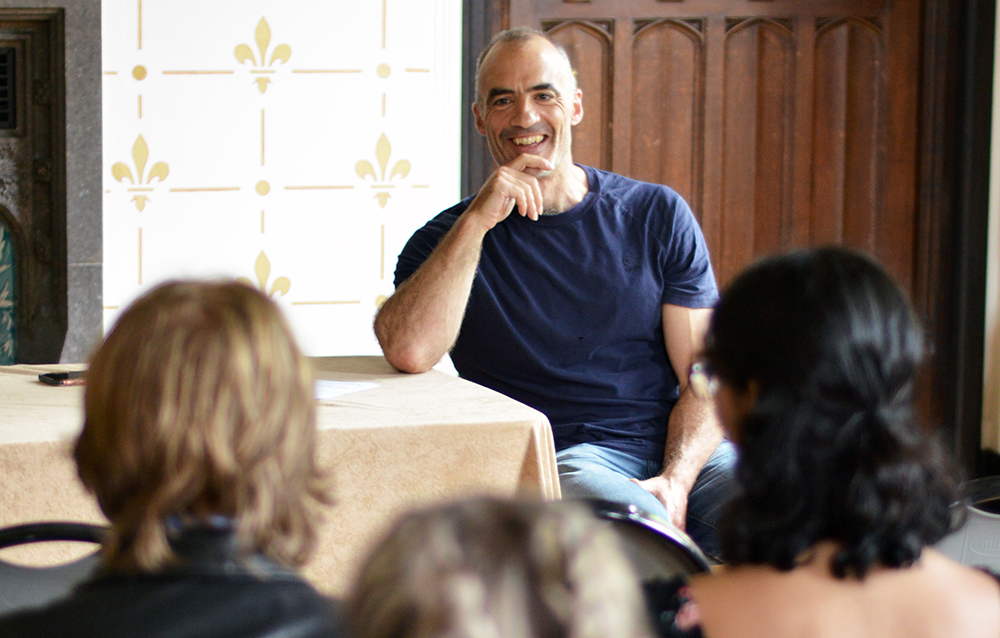 We are very keen to welcome groups of students into St John's, or to visit your schools, particularly in our Link Areas. To arrange a visit, please email AccessOfficer@joh.cam.ac.uk .
Visits from February - March 2020 will be reserved for Year 10-12 students, and bookings will open in the near future. 
Schools can participate in both day and residential visits, and we can provide presentations and workshops covering a range of topics, including life at St John's and Cambridge, advice about choosing a course and a college, information about the admissions process, and student finance. In addition, it is possible to organise other educational and social activities in and around the College.
Upcoming events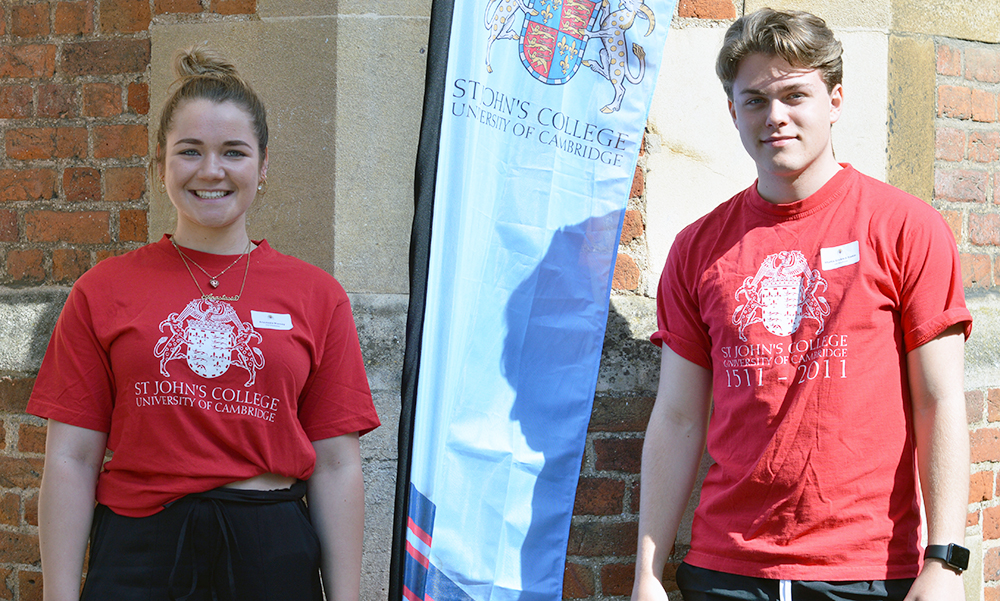 Upcoming Events include: 
University Aspiration Days
These are open to Year 10-12 students, arranged through schools. The dates for these are spread throughout February and March.
Taster Days
We hold Taster Days in Medical and Veterinary Sciences and Arts and Humanities in the last week of March. Bookings will open imminently. We also expect to hold a Languages, Literature and Cultures Taster Day later in the year.
Offer Holders' Days
The Offer Holders' Days will take place on 6th and 7th April. 
Open Days
Open Days
College Open Days will take place towards the end of June, followed by University Open Days on 2nd and 3rd July. 
Information about Department and Faculty Open Days can be found below. If anyone plans to visit Cambridge for a Department Open Day, they are more than welcome to also visit the college.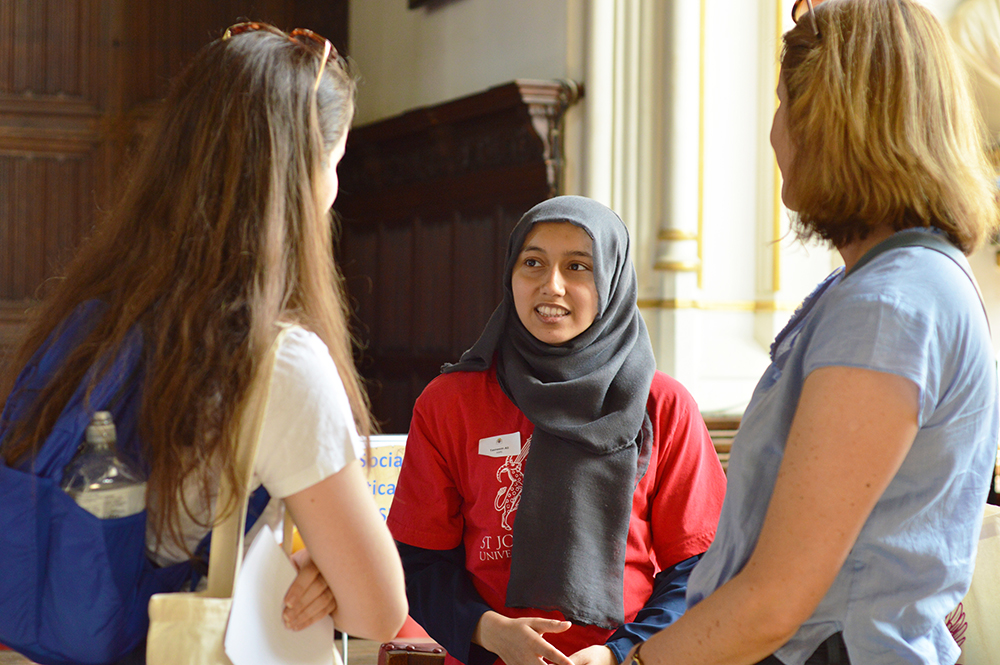 Open Day Travel Fund
The University of Cambridge Open Day Travel Fund assists children in (or previously in) care to travel to any of the open day events organised by the University and Colleges of Cambridge. For more information on the support available to Care Leavers please click here.
If you wish to attend an Open Day but are likely to struggle with funding your travel or overnight accommodation, feel free to get in touch with AccessOfficer@joh.cam.ac.uk as you may meet our criteria for funding. 
Taster Days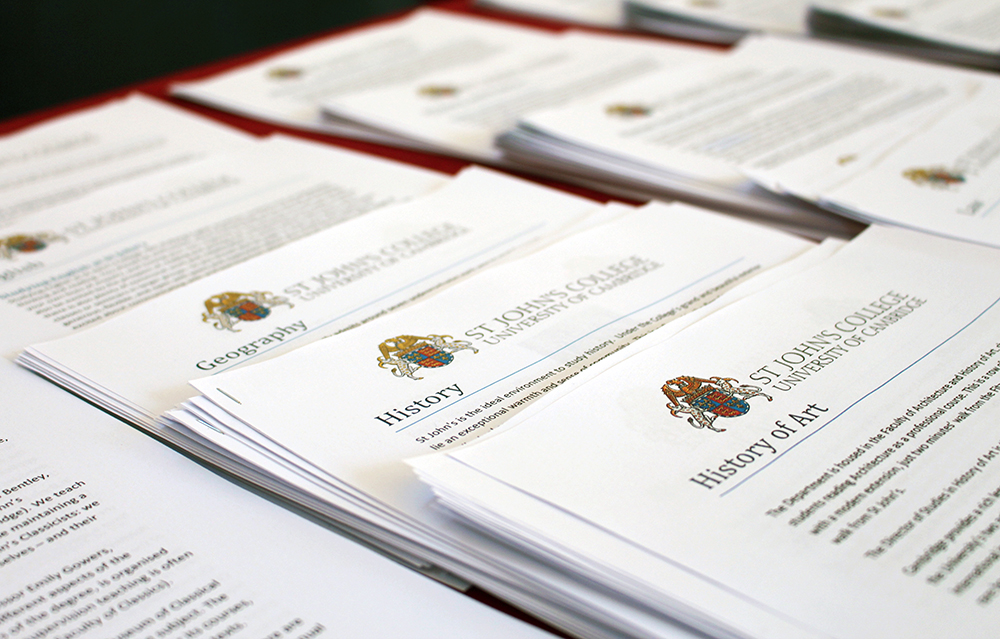 Throughout the year St John's runs Taster Days in different subjects. These are great opportunities for prospective students from around the country to experience Cambridge life and find out more about what to expect when they apply for a particular course.
Participants also have the chance to attend sample lectures from researchers at St John's, to meet current undergraduates, and to ask plenty of questions.
More information can be found on our Upcoming Events listings
.
Contact
If you would like to book a visit to St John's, arrange for someone to come and visit your school, or if you have questions about our access events, we would love to hear from you. Please contact:
The Admissions Team
Admissions Office
Old Divinity School
St John's College
Cambridge
CB2 1TP
Tel: 01223 338703
Email: admissions@joh.cam.ac.uk