New online exhibition puts vital work of pandemic service engineers in sharp focus
"I am totally in awe of these human beings who were saving lives in the best way they knew how - through their engineering skills and talents"
The work of University of Cambridge engineers honoured for their exceptional dedication to fighting Covid-19 is being highlighted in a new virtual photography exhibition.
A group from the Institute for Manufacturing (IfM) led by Professor Duncan McFarlane, a Fellow at John's, was one of 19 awardees to receive The Royal Academy of Engineering President's Special Award for Pandemic Service in August, along with the University's Open Ventilator System Initiative team, led by Dr Tashiv Ramsander.
Now photographs especially commissioned for the awards are featuring in an online exhibition hosted by the National Science and Media Museum in Bradford, to mark the vital contributions made by the UK engineering community to tackle the Covid-19 crisis.
The collection by Leeds-based photographer Jude Palmer illustrates the human effort to develop and manufacture ventilators and testing kits, construct field hospitals and protect healthcare workers and the public, all in record time when the pandemic hit the UK in the spring.
From a consortium of some of the UK's biggest companies working together to build ventilators, to an off-duty engineer who designed an ingenious hook to help healthcare workers open doors safely, the exhibition shows the scale and variety of the engineers' work.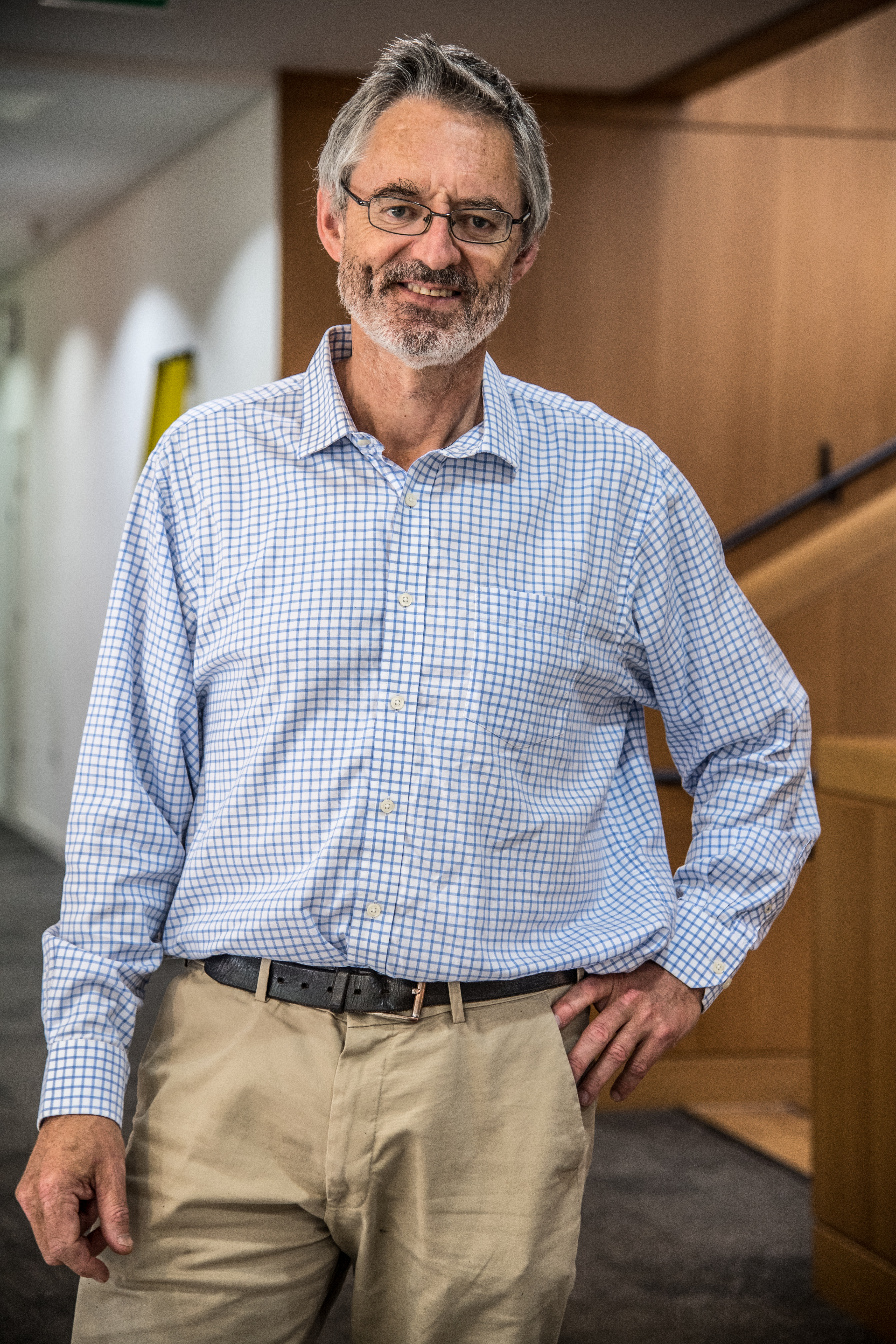 Jude said: "The Covid-19 pandemic is a moment in time I hope we will not live again, it has impacted upon every human being on this planet in some way, and the people on the front line of tackling this disease have rightly been praised for their heroic work. Engineers have worked silently and diligently, with equal passion, but they are not always in the headlines. This project was about putting them into sharp focus and placing them also at the forefront of this battle.
"All had such passion for their role in fighting this pandemic. All were so modest about their contribution. After each shoot I left feeling totally overwhelmed with what I had seen and heard. I am totally in awe of these human beings who were saving lives in the best way they knew how - through their engineering skills and talents."
Professor McFarlane, who is Professor in Industrial Information Engineering at the Department of Engineering and Head of the Distributed Information and Automation Laboratory within the IfM, was Covid response coordinator for a group of 37 colleagues and engineering students. They helped local hospitals to make the best use of their resources, organising more efficient ways to source and store vital PPE, informing decisions on emergency response, and developing a ventilator sharing system to be used in emergencies.
Dr Ramsander's team developed a high-performance ventilator for manufacture in low and middle-income countries that became the first intensive care quality ventilator to be manufactured in Africa.
Professor Sir Jim McDonald FREng FRSE, President of the Royal Academy of Engineering, said: "The Covid-19 pandemic is the biggest public health crisis of our time and has presented society with multiple challenges. Engineering expertise and innovation has been central to the global fight to save lives and protect livelihoods. 
"I am also incredibly proud of engineers everywhere who have worked round the clock to maintain essential services, critical supply chains and infrastructure in unprecedented circumstances, using their training and skills to find innovative solutions to a host of problems and to help mitigate the impact of Covid-19 on our daily lives."
Since winning the pandemic service award with his team, Professor McFarlane has also been spearheading the asymptomatic testing programme for University of Cambridge students.
Online exhibition: Engineering A Response to Covid-19
Cambridge academics given special engineering awards for transformative Covid-19 work
Published: 1/12/20