MS H.2 f.65v
Appears in manuscript:
Manuscript description
Decorated border, incorporating several coats of arms, at the opening of Virgil's Aeneid. From f.65v of MS H.2, the works of Virgil (Flemish, late 15th century). The coat of arms in the top border appears to be the French Royal Arms, with three fleurs-de-lis. The bottom border incorporates a blank shield supported by angels.
Manuscript image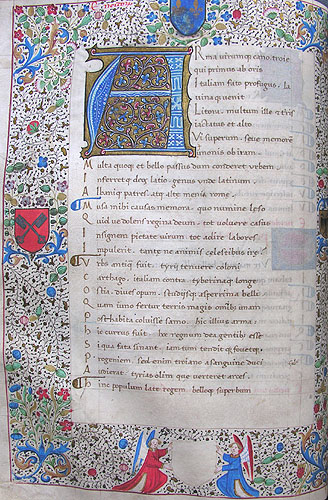 manuimage_secondary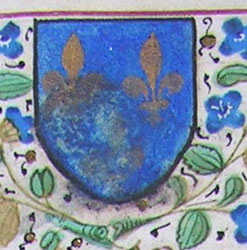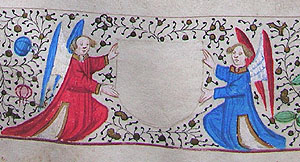 Related manuscript images