MS H.2 f.18v
Appears in manuscript:
Manuscript description
Decorated border, incorporating several coats of arms, at the opening of Virgil's Georgics. From f.18v of MS H.2, the works of Virgil (Flemish, late 15th century). The left-hand coat of arms bears crossed keys. The bottom border incorporates a blank shield supported by angels.
Manuscript image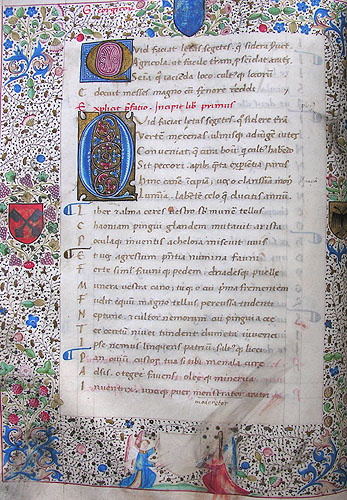 manuimage_secondary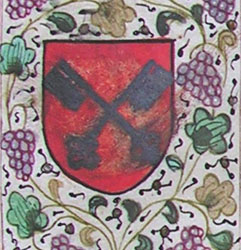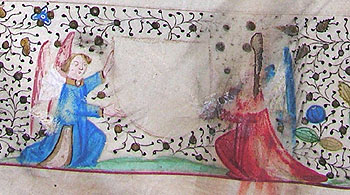 Related manuscript images