MS H.13 f.103r
Appears in manuscript:
Manuscript description
Folio 103r of MS H.13, the Breviary of Margaret of York (Ghent, c.1475-80). Margaret's ownership is indicated by her motto Bien en avien ('May good come of it') which appears in the bottom border. The miniature depicts the martyrdom of St Andrew.
Details
Manuscript image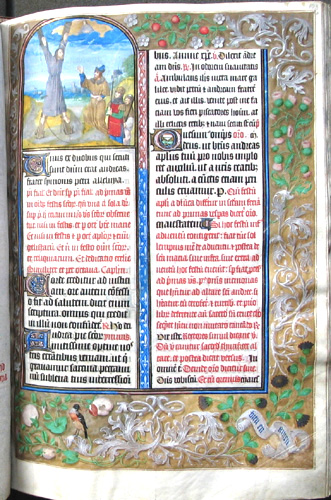 Related manuscript images