MS E.24 f.42r
Appears in manuscript:
Manuscript description
A shield demonstrating the unity of the Trinity, accompanying chapter 31 of Edmund of Abingdon's Speculum ecclesie. The text within the shield reads Ca. 31 qualiter deus est una substantia et tres personae (Chapter 31: How God is three persons in one substance). From f.42r of MS E.24, a theological miscellany (14th century).
Manuscript image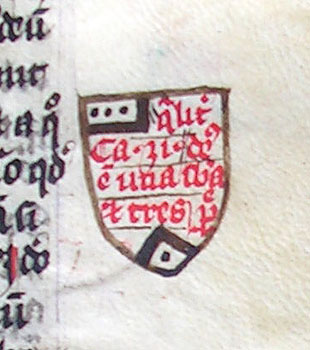 Related manuscript images