MS C.11 f.1r
Appears in manuscript:
Manuscript description
Illuminated initial C and part of a decorated border incorporating foliage and birds. The initial bears the arms of the renowned book collector John Gunthorpe (d.1498), Dean of Wells. From f.1r of MS C.11, a miscellany including works by Isocrates, Plutarch, and Niccolo Perotti (Flemish?, 15th century).
© The Master and Fellows of St John's College Cambridge
Manuscript image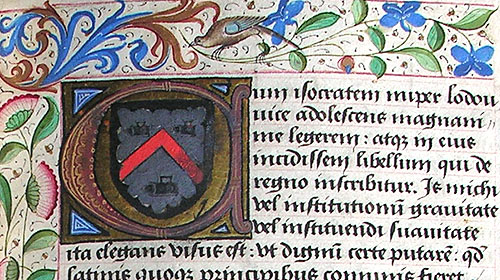 Related manuscript images