MS A.7 f.69r
Appears in manuscript:
Manuscript description
Initial incorporating a portrait of Edward III on a canopied throne holding a sceptre and orb. A shield quartered with the royal arms of France and England appears above. From f.69r of MS A.7, Statutes of England (Henry III to Richard II) in Latin and French (English, c.1388-9).
Manuscript image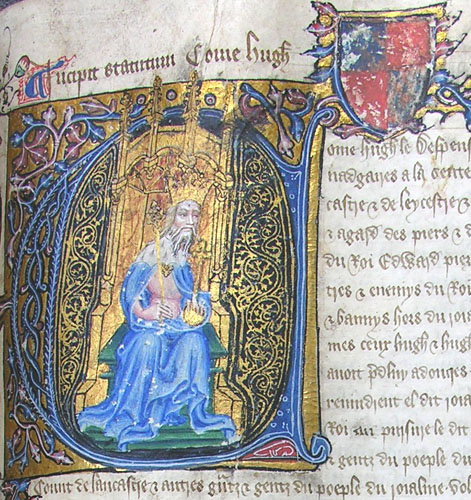 Related manuscript images